Small business marketing strategies and tips
Subscribe to our newsletter Twitter is what's happening and what people are talking about right now.
Increase engagement and connect with your audience — no matter how niche — with the help of these resources tailored for you:
Not sure where to start? Visit our small business FAQs to find our more about getting started on Twitter, Tweeting basics, how to grow your followers, and lots more.

Launch something new and connect with what's happening
How to measure your success
Twitter means business — no matter what size. And we've never had more confidence in our ability to grow yours. Track your Twitter marketing success with our analytics.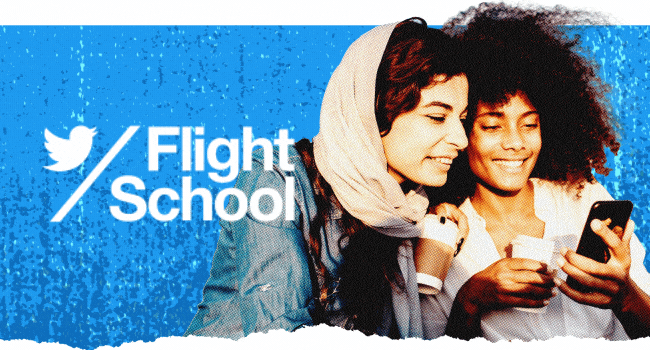 Learn more with Twitter Flight School
Bite-sized free training to help you master advertising on Twitter. Start with the fundamentals or jump into specific coursework — you decide what you want to learn.
Ready to connect at scale?