Tips from small businesses' on how to grow your followers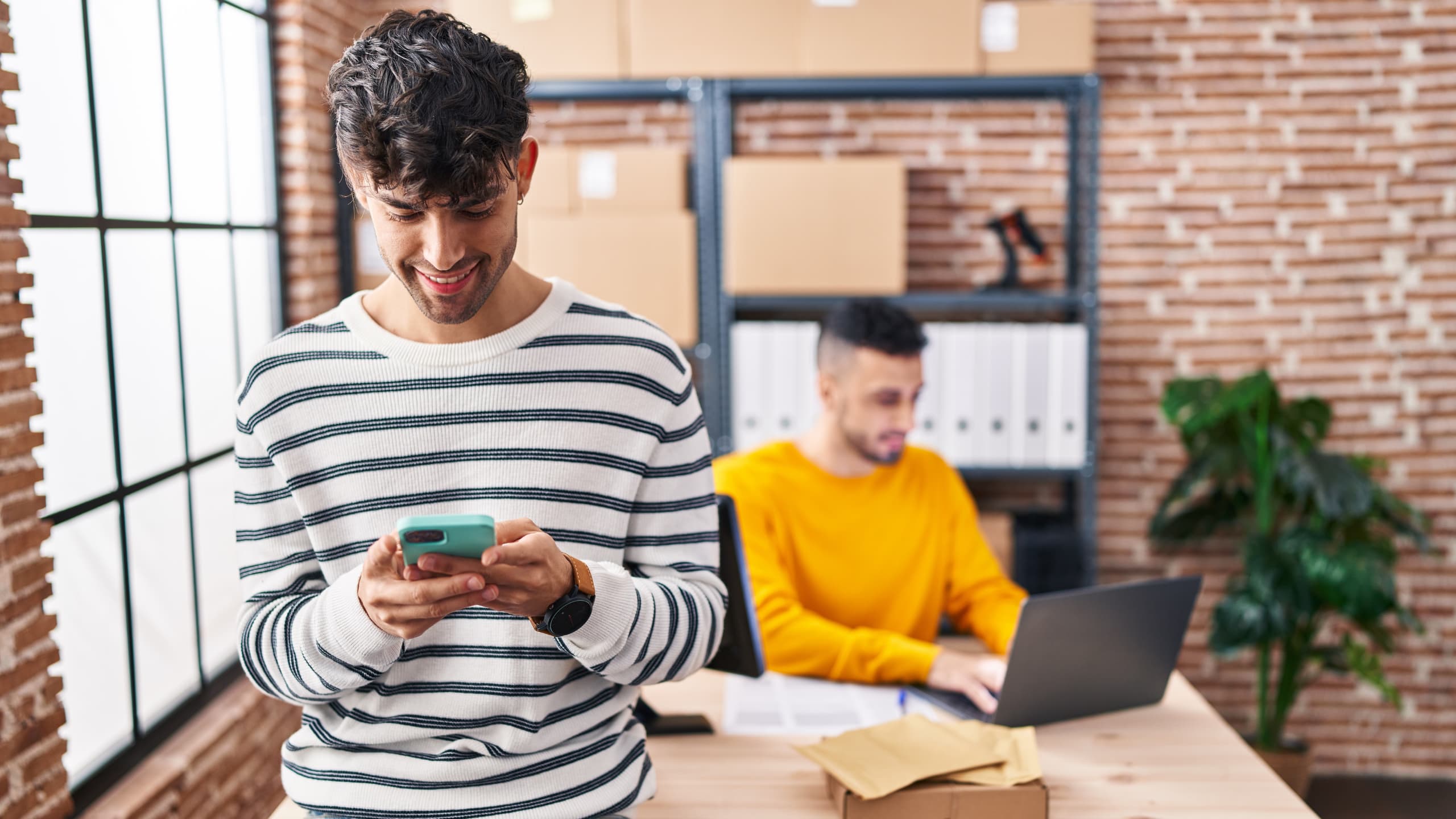 How can I grow my followers? What advice would you give someone trying to build their Twitter audience and not getting results? 
We see questions like these week after week on the @TwitterBusiness handle. To answer the question and help you grow your followers, we've gathered tips from some of our favorite small businesses. 
Read on to learn how they grew their followers and how you can too.
See's Candies offers hashtag tips 
One hundred year old candy brand See's Candies knows a thing or two about longevity. They attribute their Twitter success to connecting with what's happening and showcasing the people behind the brand. President & CEO of See's Candies Pat Egan offers his advice on how to grow your Twitter presence and followers:
"Connect your brand to trending social events and hashtags, whether it be March Madness, International Women's Day, or relevant faux holidays like #NationalChocolateCoveredNutDay. In addition to our sweets being high quality and American-made, we are known for our amazing team and customer service. We create content that aims to showcase this. For example, for Employee Appreciation Day, we created a video showcasing our employees and their favorite See's piece. Whenever possible, share the faces behind your brand."
Read the full interview with See's Candies 
Cow of the Day recommends listening to your audience
Super cute Twitter account Cow of the Day does exactly that — Tweets a cow picture everyday. The consistency has paid off and the account has over 100k followers. Here's founder Emer's tips:
"If you're struggling to grow your followers on Twitter, take time to look at your audience and find out who they really are and what they love best. If you listen well enough and alter your content, your followers on Twitter will grow….We grew our audience organically through posting the best cows every single day, we never miss a day! We hit 100k followers just as the pandemic began in March 2020 so it took us a year to get to that point." 
Read the full interview with Cow of the Day
Coffee roaster Imbibe encourages consistency 
Coffee roaster Gary is a consistent Tweeter. Over the years he has grown his following and customers through a mix of coffee and more personal Tweets. Here's his top tips:
"Keep posting, don't lie about what you're doing, and don't hard sell! Mix it up. I try not to make it "all" about coffee and throw in other interests from time to time…By trying to give an honest appraisal of what we do and by informing as to the reasons why we're different from other businesses ...."
Read the full interview with Imbibe 
Homeware brand SLATED on the power of conversation  
If you follow SLATED, run by co-owner Tara, you'll know she's a pro at encouraging engagement. And she's not afraid to ask her followers for a Retweet. This personal approach has worked and the Slated account now has over 5K followers and gets regular engagement. Tara shares her advice: 
"Engage, engage, engage. Twitter can be daunting at first, but if you treat it just like a conversation it can produce incredible results for your business. Be yourself and never be afraid to ask for Retweets, and support other small businesses with Retweets and comments too…. Asking questions is a brilliant way of conducting market research, it's amazing to be able to make decisions based on your customers actual wants and needs. Oh and be yourselves, no fake personas."
Read the full interview with SLATED
Jewelry store Catbird shares tips for fellow retailers 
Fine jewelry store Catbird regularly Tweets cute graphics and aesthetically pleasing moodboards. Their brand voice is strong and through a mix of promotions, relevant hashtags and Retweeting customer praise they've grown a loyal following. Here's Marketing Coordinator, Bella Hurtado tips for growing your followers:
"We have found that running promotions with other like-minded brands and small businesses have performed really well for us and allowed us to gain a lot of followers!... Create a Tweet schedule to ensure a consistent flow of content…. Also, look into relevant hashtags that you can use to boost your reach and grow your audience. Lastly, Retweet and quote Tweet any love notes from customers to boost engagement and grow your reach."
Read the full interview with Catbird 
Restaurant BOX-E recommends interacting with other small businesses 
Seasonal restaurant BOX-E are passionate about their business, and it shows in their Tweets. They recommend following like-minded businesses, Tweeting about things you care about and avoiding scheduling tools. Box-E manager Tessa gives her tips:
"Take some time to follow like-minded businesses and then you'll easily find things of interest to you that you'd like to interact with. Other people will then see your profile and follow you… I think people are more likely to interact with you if they know the Tweets are from the heart, not scheduled or corporate."
Read the full interview with BOX-E
Olly's Farm advises planning around your KPIs 
Before you start trying to grow your followers, take some time to write down your KPIs. What do you want to achieve and how will you measure success? For Olly of Olly's Farm the goal was to engage with like minded people. Knowing this helped him grow his account organically and gain the right followers. He advises:
"I think it's important to have a following that's relevant to what you want to achieve. For me it's getting my brand out there and engaging with other like minded people such as fellow bee farmers and smallholders…. The best advice I can think of is to keep consistent with your Tweets and show the face behind the brand. Engage with your existing audience, interact with other similar accounts and eventually your Twitter account will grow."
Read the full interview with Olly's Farm
Streetwear brand MIZIZI on the need for consistency 
What to do when you don't see results fast? Keep going and don't give up. Founder of MIZIZI Paakow Essandoh shares his tips and how his account made it to the pages of Vogue:
 "Don't get discouraged even when it feels like you're talking to a brick wall. Consistency begets results… Communicating like a person [when trying to grow followers]… Just talking to people, with the occasional hopping on a hashtag wave such as the #VogueChallenge which led to a Vogue feature."
Read the full interview with MIZIZI
You might notice some patterns here — figuring out who your target audience is and speaking to them in an authentic way, consistency, connecting with similar businesses and making clever use of hashtags. However cliche, the key really is being yourself and being passionate about what you do. 
For tips on how to grow your business organically check out our small business resources. Looking to grow at scale? Then why not consider a follower campaign, which you can learn more about on our follower campaign page.