X Amplify
Pre-roll Views campaign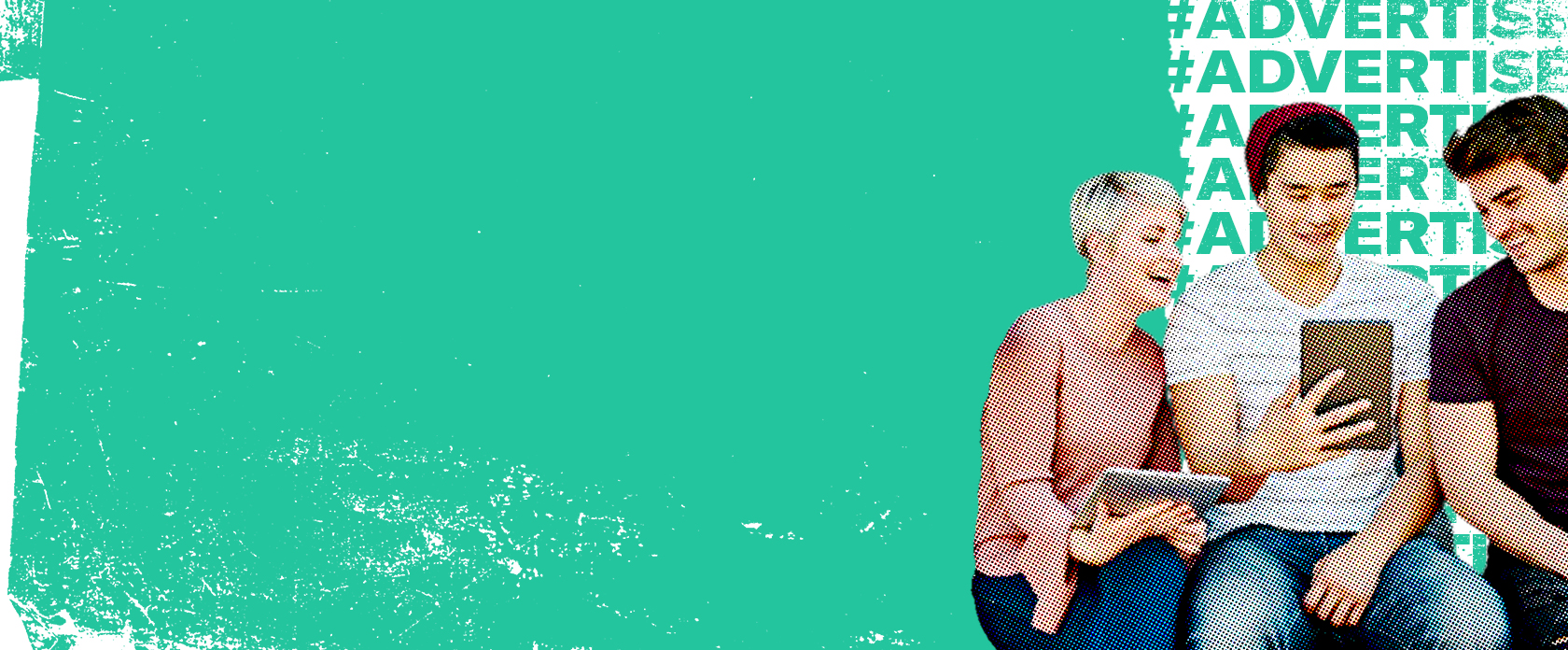 Leverage premium publisher content to promote your videos
Nearly half of people who come to X daily follow our Amplify pre-roll publishers*, and using X Amplify to connect with what's happening drives +68% campaign awareness and +24% message association**.
Your target audience is already watching videos — tons of them. Amplify campaigns help you build brand relevance and align with consumers' interests, while providing customizations and integrated brand safety measures along the way. Your pre-roll video or branded sponsorship will be paired with some of the best video content from the world's most-watched and rising publishers.
Availability of X Amplify solutions vary by region and market. Please reach out via ads.x.com/help to confirm availability. Amplify pre-roll
Best practices
For Pre-roll Views campaigns, you can choose between our Amplify Pre-roll and Amplify Sponsorships ad formats:
Amplify Pre-roll allows you to select the content categories of the videos that your ad will be served on from 15+ categories, including select Curated Categories in markets where they're available
Amplify Sponsorships give you a 1:1 pairing with a single publisher during a moment of your choice and post-level control for the duration of the campaign
Pairing Amplify formats with other ad formats will also increase your probability of campaign success. When possible, use 3+ ad formats to drive the best results.
Pre-roll campaigns don't include post copy — they focus on video content. Make sure to keep pre-roll treatment in mind: a publisher thumbnail and a skip button after 6 seconds will take up the bottom-right corner, a countdown timer will be in the bottom-left, and your account's logo will appear in the top-left corner of the frame.
According to EyeSee research, videos optimized for X using our creative best practices drive an increase of +33% in emotional engagement. And here's some of those best practices:

Keep videos at 15 seconds or less to maximize branding impact
Grab attention quickly with movement or talent in the first few seconds
Include captions or another sound-off strategy
With pre-roll campaigns, you can have confidence that your video ads are running in front of publisher content that's always premium, brand safe, and in-line with your unique brand and message. X will always employ algorithmic and manual reviews of every piece of Amplify publisher content and provide premium hands-on assurance, and publisher pairing control and review.
X offers four video bid types, with their own tradeoffs and benefits:
With the 2s/50% bid type, you can maximize your reach at a lower cost with a standard view
With the 3s/100% bid type, you ensure complete viewability of your creative and its elements
With the 6s/50% bid type, you pay for a longer, more premium view
With the 15s view bid type, you optimize for even longer (or completed) views and get charged on a CPM. This unit drives X's highest average completion rates
Here are our top tips to help you set a bid and budget that maximizes your results within your price range: 
Use automatic bid to get the best results at the lowest price
Set your bid based on the value you place on each extra video view
Match your bid to your targeting size. If you're targeting very specific audience groups, you may have to increase your bid to compete and serve
While our publisher partners garner a lot of organic attention, your chosen audience targeting determines who your video will be Promoted to. You set the criteria for who you'd like to reach, and we'll serve them the pre-roll alongside premium publisher content. You'll set these criteria using X's industry-leading targeting features including conversation and event targeting, look-alikes and custom audience targeting, remarketing features, and more.
When running on standard content categories, you can choose from our 15 publisher content categories to determine which types of content you'd like your ad to appear next to. You can additionally exclude up to 50 individual publisher handles who you know may not be the right fit for your brand to make sure they're not included in your selected category targeting. If you choose to run on one of our custom Curated Categories instead, you can exclude a maximum of five individual handles from a X-selected and vetted list of publishers.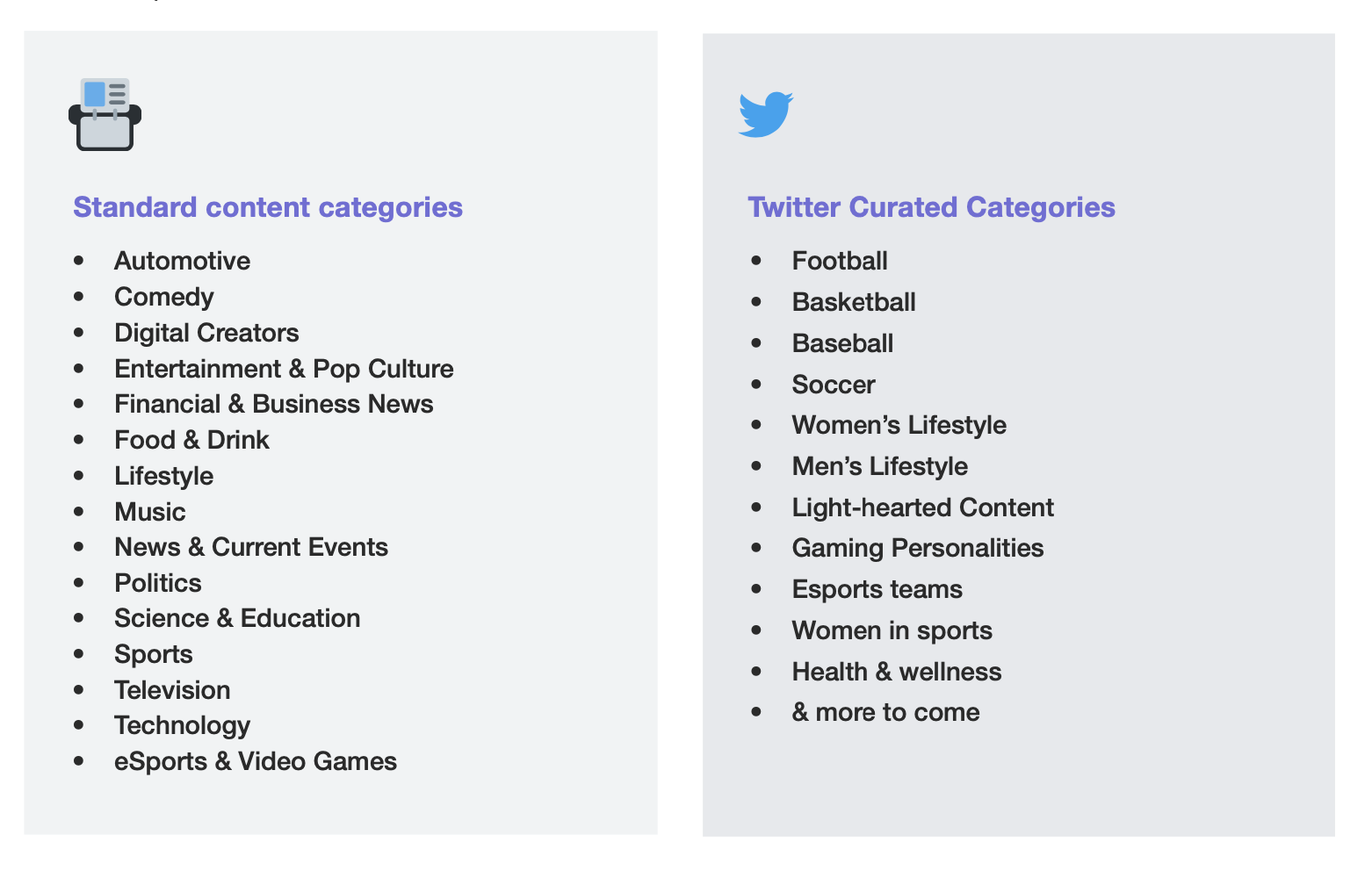 We also recommend setting frequency caps per ad group to optimize ad delivery and maximize reach against your target audience at the optimal exposure level.
Once your campaign is live, you can track real-time results in your Ads Manager dashboard. Important metrics to track include pre-roll views, video views, cost-per-view, and completion rate.
You can also run measurement studies depending on the goals you want to achieve including brand surveys, incremental reach measurement, viewability reporting, and marketing mix modeling.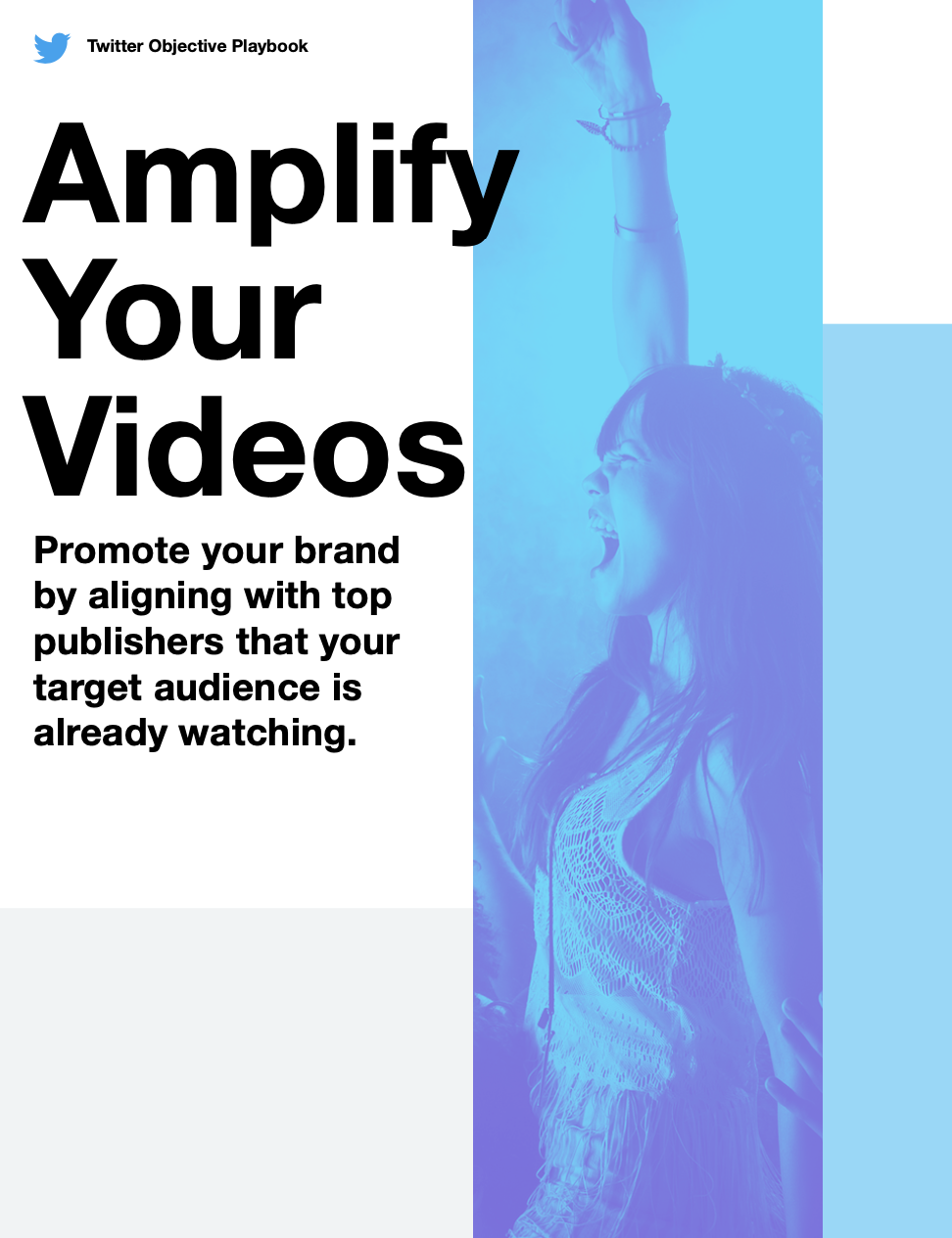 For more information and best practices, download our pre-roll views objective playbook
*Source: X internal data, 2019. Based on global monetizable daily active users.
**Source: Nielsen Brand Effect 2018, US/UK/JP/CA