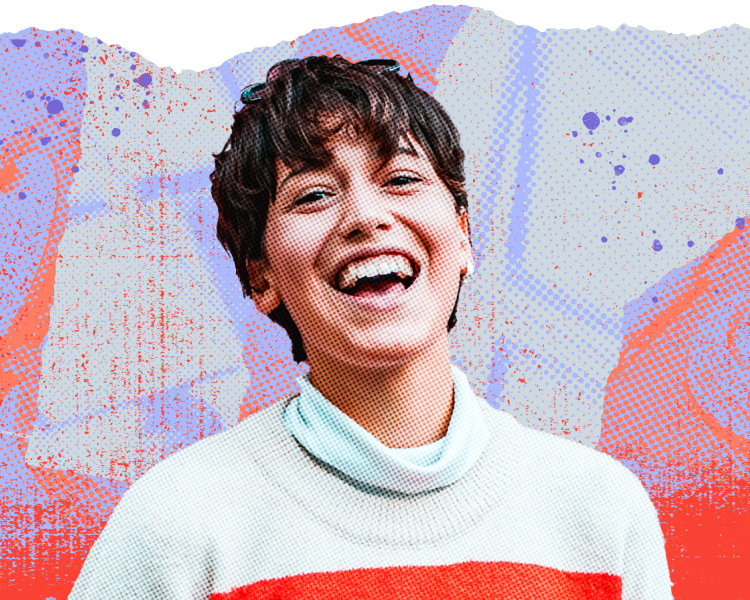 Manage your Twitter Shopping presence, all in one place
Shopping Manager is your go-to hub for all things Twitter Shopping. It's the place where you'll upload and organize your product catalog, as well as launch, manage, and grow your virtual storefront.
Currently available to all eligible merchants in the US.
Get started with Twitter Shopping
Follow these instructions in the order below to enable your shopping presence on Twitter!

Is your product inventory on Shopify? Skip the instructions below and get started here to sync your Shopify catalog with Twitter Shopping.
Before onboarding to Twitter Shopping, all businesses must adhere to Twitter's Shopping Policies. Merchants must be based in and selling physical products to the United States.
Convert to a Professional Account (it's free and easy!)

You'll need to first convert to a Professional Account to unlock access to Twitter Shopping. You can also convert within Twitter Shopping Manager.

Log in to Shopping Manager

To get started with Twitter Shopping, visit this website on a desktop browser.

​​When logging-in to Shopping Manager, be sure you are signing into your business account, not your personal account.

If you notice you're signed-in with the wrong account, log out via twitter.com/logout and then re-sign in with the correct account's credentials via the Shopping Manager link above.

Please note that having an Ad Blocker installed on your desktop may block you from being able to access Shopping Manager.

After successfully logging in to Shopping Manager for the first time, you will be prompted to upload your product catalog. To start this process, submit a name for your catalog.

Next, be sure to read and agree to the Twitter Shopping Policies.

Select "Create catalog" to move on to the next step. From there, you will be able to start uploading your products to Shopping Manager.
After naming your catalog, you can upload your products to Shopping Manager in just a few clicks. You can upload up to a 100MB file at anytime.
You can choose to manually create or bulk upload your products.  
Manual creation is good for when you're just uploading a few products. You will be guided through a form to input all of your product details, along with guidance for each field. You'll also be able to go back and edit these product details at any time.
Bulk upload is good for when you're trying to import a large volume of products into your catalog. You can also download a template CSV file in Shopping Manager and check out our product specs guide to ensure your formatting is correct. Make sure your file is formatted correctly (.csv or .tsv files only), and drag-and-drop or click-to-select your file. We strongly recommend submitting all the fields of the template, as this will help with product discovery. 
Once your upload is complete, you can review your successfully uploaded products or download an error report under the "Product sources" tab to address any issues you may have encountered.
Scheduled Feeds in the Shopping Manager allow you to upload your products and automatically keep them up-to-date.
When uploading your feed, be sure to select the "Scheduled Feed".
Product catalog data must align with Twitter's Product Data Specifications. 
Ask your feed team or feed provider to generate a non-password-protected HTTPS or a password-protected SFTP feed.
Please be sure to use UTF-8 encoding when uploading your product feed file to the shopping manager.
Set your preferred update schedule for automated product ingestion.
Product Sets help you add order to your product catalog, and they're also the first step in configuring your shopping presence. You can create a manual product set to pick and choose certain products from your catalog, or a filtered product set to automatically aggregate products based on shared custom fields or specific product attributes. 
To configure a Product Set, follow the steps below:
Select "Product sets" in the Catalog tab
Select "Create", and choose between "Manual Setup" or "Filtered Setup"
Add a bespoke set name and a description that best describes your group of products
For Manual Setup, select the box next to each of your desired products to add them to your set. You will notice a growing list of products populating on the right side of your screen as you add products. We recommend five (5) products for Shop Spotlight, and at least six (6) for Shops, but you can add up to 50 products.

You can click and drag each of the products in your Product Set to control their ordering, and always come back and edit or rearrange this at anytime.

For Filtered Setup, customize your "Filter" fields to specify the product tags and attributes you want to pull from. All of this information is pulled from your product upload metadata, and you can use the Custom Labels to specify any additional labeling criteria (ie. holiday collection, now on sale, Black Friday specials, etc) — these labels will not be displayed publicly. Make sure to enter the exact string value for custom filters!

Click "Create" when you're done, and navigate back to your list of Product Sets to see the status. Your Filtered Product Set may take a while to process depending on the size/criteria, but will update with the matching products here when it's complete and ready to use in your storefront.
Once you're done creating your Product Set(s), it's time to set up shop! You can enable a Twitter Shop, Shop Spotlight, or both on your profile — it's entirely up to you and can be changed at anytime. Both features are viewable to shoppers in the US on iOS and Android devices, and Spotlight is now supported on Desktop devices too. Once a shopper taps on any product, they'll be taken to a native Product Details Page to learn more and continue to your website to checkout, all within a seamless in-app browser.
With a Shop Spotlight, you can showcase up to 5 products directly on your Twitter profile in a carousel, and with Twitter Shops, a "View shop" button on your profile leads to a shoppable storefront with up to 50 of your products.
To enable a Twitter Shop or Shop Spotlight, navigate to "Storefront" > "Overview" > "Set up" and use the following instructions to get all set up! You'll see green "Active" indicators once each feature has successfully been published live on your profile, and can come back and edit anything at anytime.

Publish your Shop Spotlight
Under "Storefront" > "Shop Spotlight", select your desired Product Set from the drop-down menu and click "Publish" in the top-right corner. Please note that if you have more than five (5) products in your Product Set, only the first five will appear in your Shop Spotlight. You can feature the rest in a full Twitter Shop if you wish!
The "Active" indicator in the top-right corner of the screen will show you if it's live! Visit your profile on a Twitter iOS or Android device (or on Desktop) to see it in action. You can use the "Unpublish" and "Update" controls here to update anything you don't like, in real time.
Publish your Twitter Shop
Under "Storefront" > "Shop", select your desired Product Set from the drop-down menu, give your Shop a name (max 50 characters) and description (max 90 characters) that best describes your collection, and click "Publish" in the top-right corner. 
The "Active" indicator in the top-right corner of the screen will show you if it's live! Visit your profile on a Twitter iOS or Android device to see it in action. You can use the "Unpublish" and "Update" controls here to update anything you don't like, in real time.
Head on over to our Product Drops page for detailed instructions on how to set up your Product Drop and drive discovery of your Drop.
Live Shopping is currently only available to Twitter advertisers with an account manager and requires a minimum spend. Please contact your Twitter account representative to get started.
Once logged in, enable your shopping presence
Twitter Shops
Your always-on virtual storefront
Shop Spotlight
A swipeable showcase of your top products
Live Shopping
Real-time commerce meets conversation
Get started with Shopping Manager