A swipeable showcase of your top products.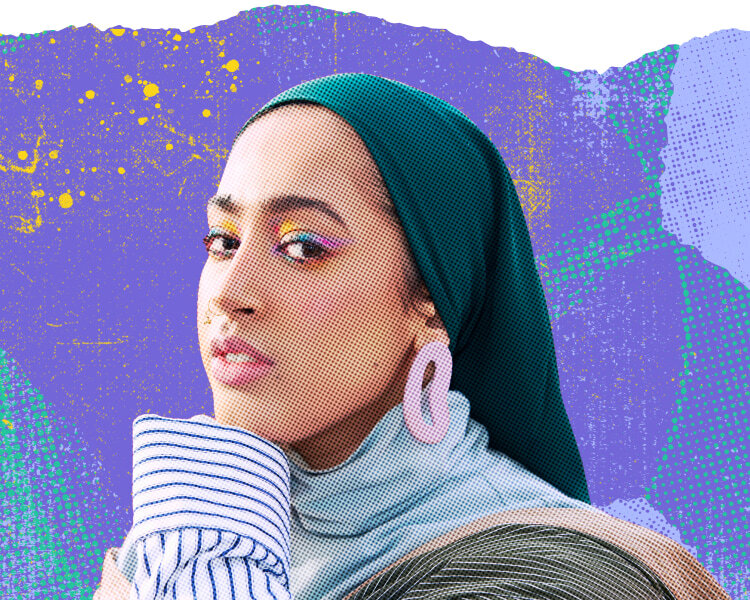 Your products, front and center on Twitter
With a Shop Spotlight, you can display up to five of your favorite products directly on your Twitter profile in a media-forward carousel.

Highlight your best-selling goods where they can't be missed and allow your fans to shop in the moment of discovery.
Currently available to all eligible merchants and shoppers on iOS, Android, and Desktop devices in the US.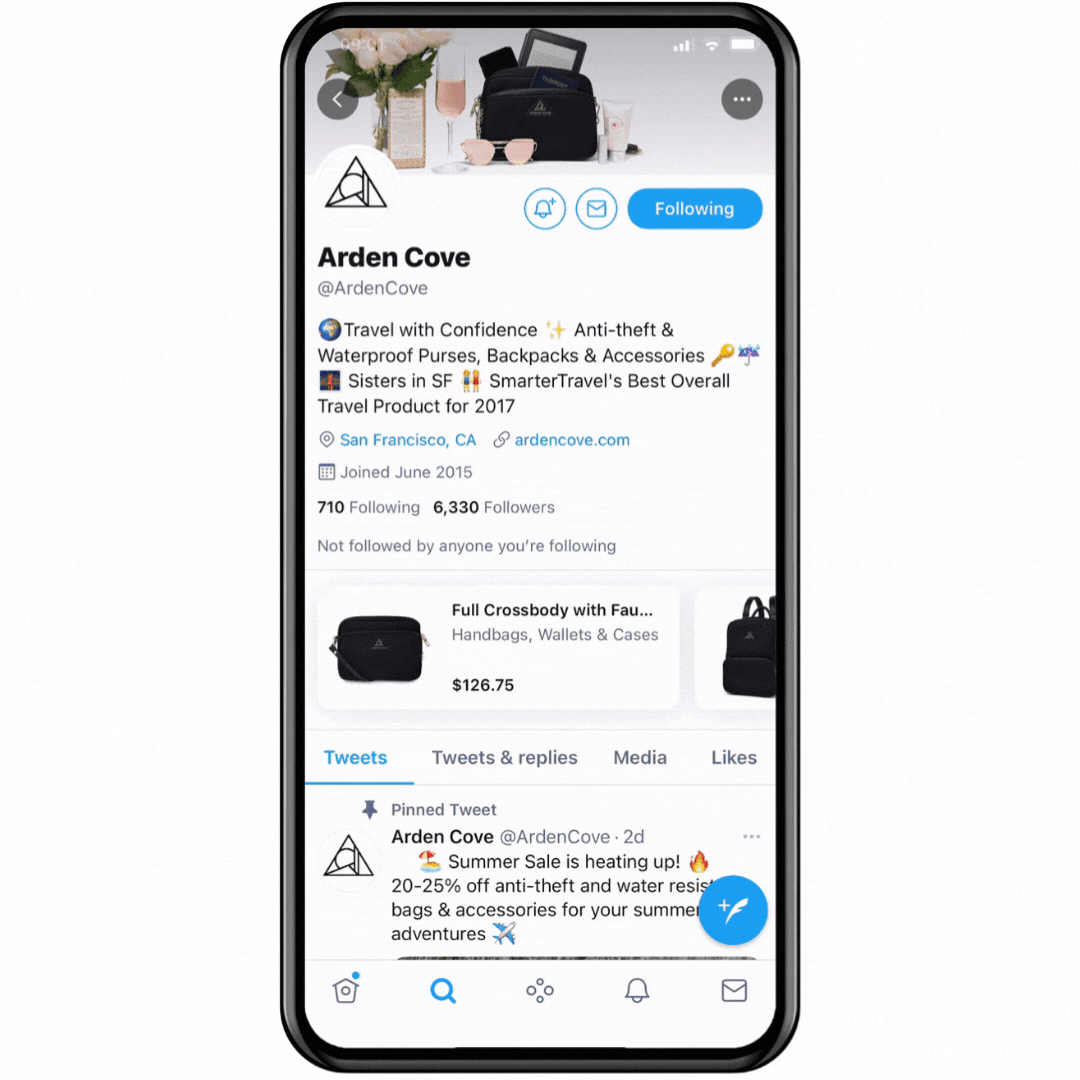 After enabling a Shop Spotlight, shoppers who visit your profile will see your top products in a carousel above your Tweets. They can scroll left and right through your Shop Spotlight to view your featured products.

When a shopper clicks on a product, they'll be taken to a native Product Details Page to learn more and continue to your website to checkout, all within a seamless in-app browser. All transactions take place on your own POS, and Twitter doesn't take a cut of sales.
You can also set up a Twitter Shop on your profile to drive shoppers to a storefront that holds up to 50 products! Learn more.
Shop Spotlight in action
Drive product discovery + engagement
From our Beta testing, we found that merchants who had a Shop Spotlight saw an average 33% greater click-through rate on their products as compared to other product links on their profile.* And 6.8% of shoppers who saw a Shop Spotlight engaged with the merchant's products or carousel.**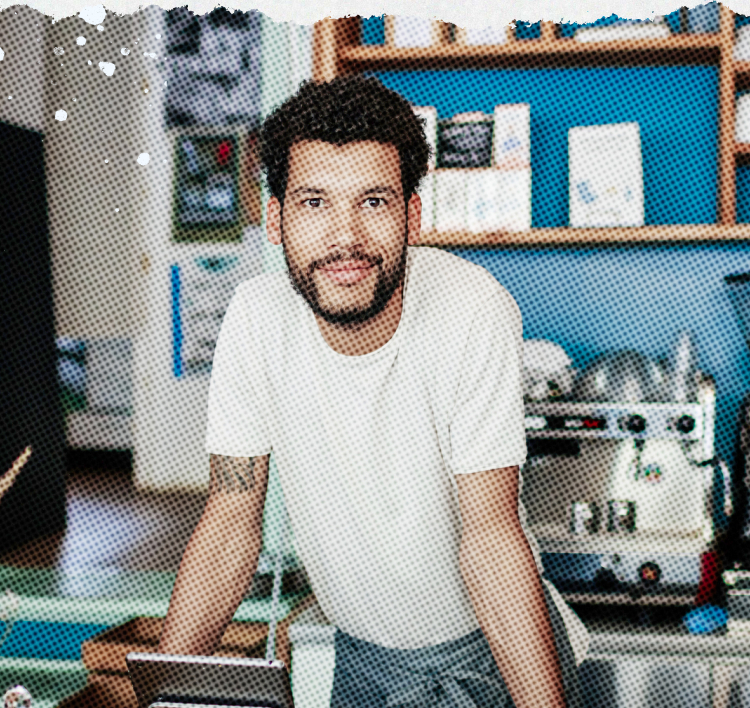 Use your Shop Spotlight to connect with trending and timely events. For example:
Highlight your new fall line at the start of Fall Fashion Week.
Showcase your sustainable product collection on Earth Day.
Spotlight your best selling books on Independent Bookstore Day.
Or, you can choose to set it and forget it by showcasing your all-time best sellers with consistent pricing and availability.
Set up your Shop Spotlight on Twitter
* Twitter internal data, Dec 2021 - June 2022. 111 US merchants analyzed. When compared to Shopify product URLs contained within Twitter Profiles and Tweets.
** Twitter internal data, Dec 2021 - June 2022. 111 US merchants analyzed. Shopper Engagement Rate = Percentage of users who engaged with the Shop Spotlight among those who viewed the Shop Spotlight. Engagement actions include: a scroll through the Spotlight carousel, or a click on any product in the Spotlight carousel.