Setting up App Cards
App Cards are a specialized format to help users see your app in an engaging, media rich way. You can create video or image app cards in your Twitter Ads account.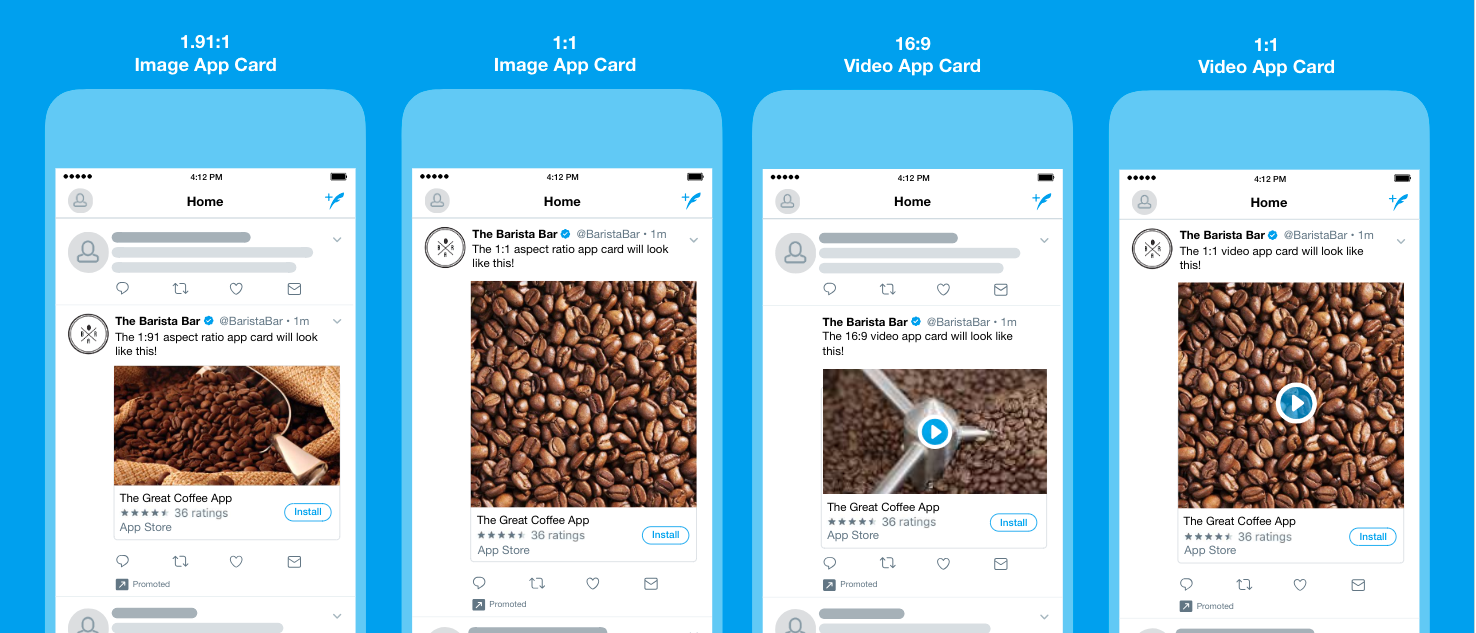 Creating an app card
We offer four choices of app cards. 
Log into your Twitter Ads account by visiting ads.twitter.com
Navigate to the Cards section in the Creatives drop down

Select either "image" or "video" depending on which app card format you'd like to create
You can then build your card:

Add your video or image according to our required specs
Choose your primary app store territory
Select your call to action
Choose your app. You must first add your app to your App manager
Name your card. This name will not be visible in your final Tweet

Click Create
After you've created your app card, it will show in your Card library
From your Card library you can select your card and create a Tweet!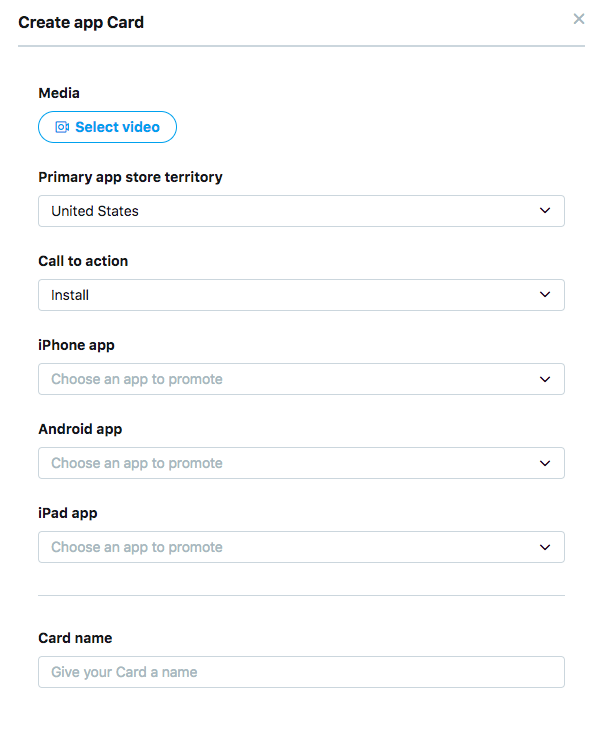 Tweeting your app card
After you've created your card, you must add it to a Tweet before it's ready for promotion
Navigate to your Creatives tab and choose the Cards category
Filter to "App cards" in the top right corner
Select "Image" or "Video" in the filter depending on which card type you'd like to create your Tweet from
Hover over your chosen app card to display the action buttons
Choose the Tweet button 
This will bring you to the Tweet composer. Here you can enter the text you'd like your Tweet to show and see a preview of how your card will appear
Click Tweet!
Once you've created your Tweet containing your app card, you can add the Tweet to your App campaigns.
Please note that all four versions of the app card will only render on mobile, not desktop.