Shopify x Twitter Shopping
Sync your inventory, drive your sales.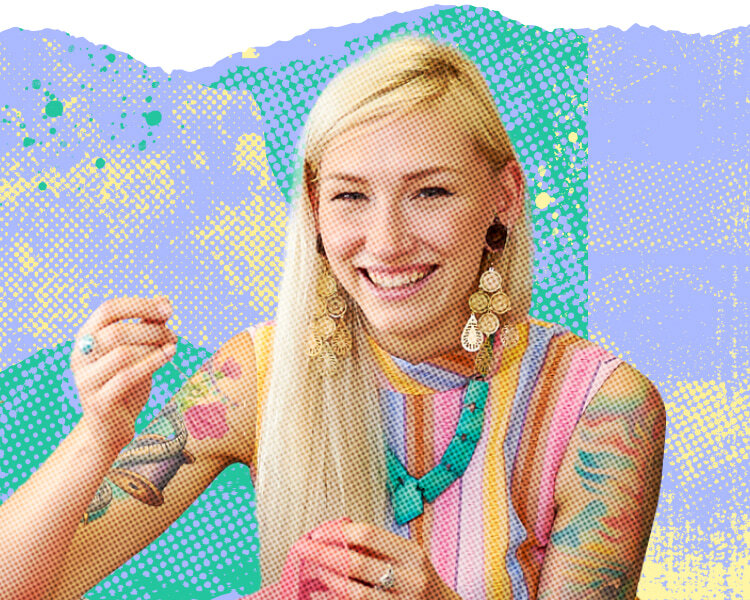 Sync your Shopify product catalog with Twitter Shopping
Now there's an easy way to sync your inventory with Twitter Shopping. With the Twitter sales channel on Shopify, you can seamlessly connect your Shopify catalog with Twitter Shopping to reach new customers and drive sales in the moment of discovery — all for free. 
Currently available to all eligible Shopify merchants in the US.
Easy setup
Quickly connect your product catalog to Twitter Shopping from within Shopify.
Auto syncing
Your products will automatically update on Twitter as your catalog refreshes.
Don't have a Shopify store yet?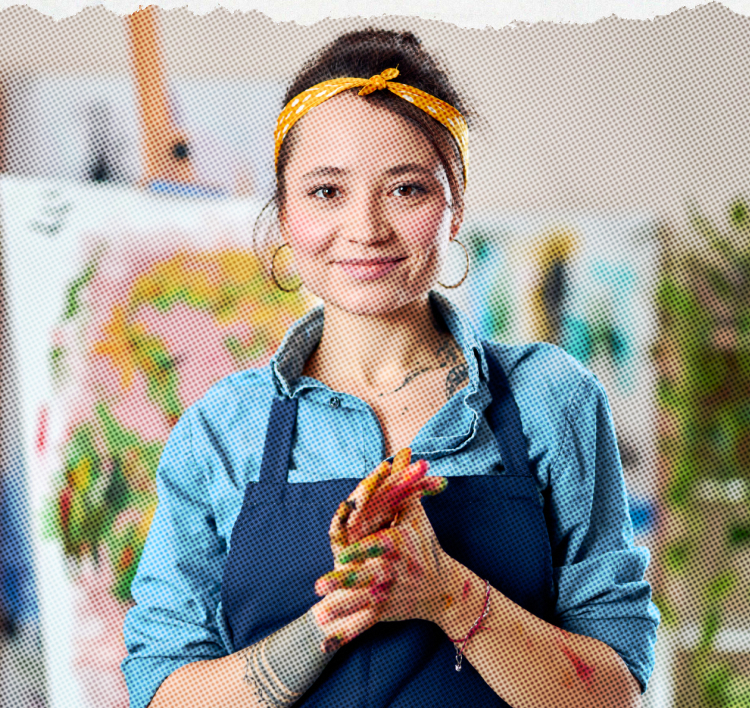 Follow the instructions below in order to set up your Twitter sales channel on Shopify!
Don't worry — our Twitter Shopping tools are free, and Twitter doesn't take a cut of your product sales.
Before diving in, be sure you're eligible for Twitter Shopping and you've already converted to a Professional Account on Twitter (it's free and easy!).
Log into your Shopify store admin account. Under "Sales Channel" on the left navigation rail, click "Twitter," then "Get started" to install the app.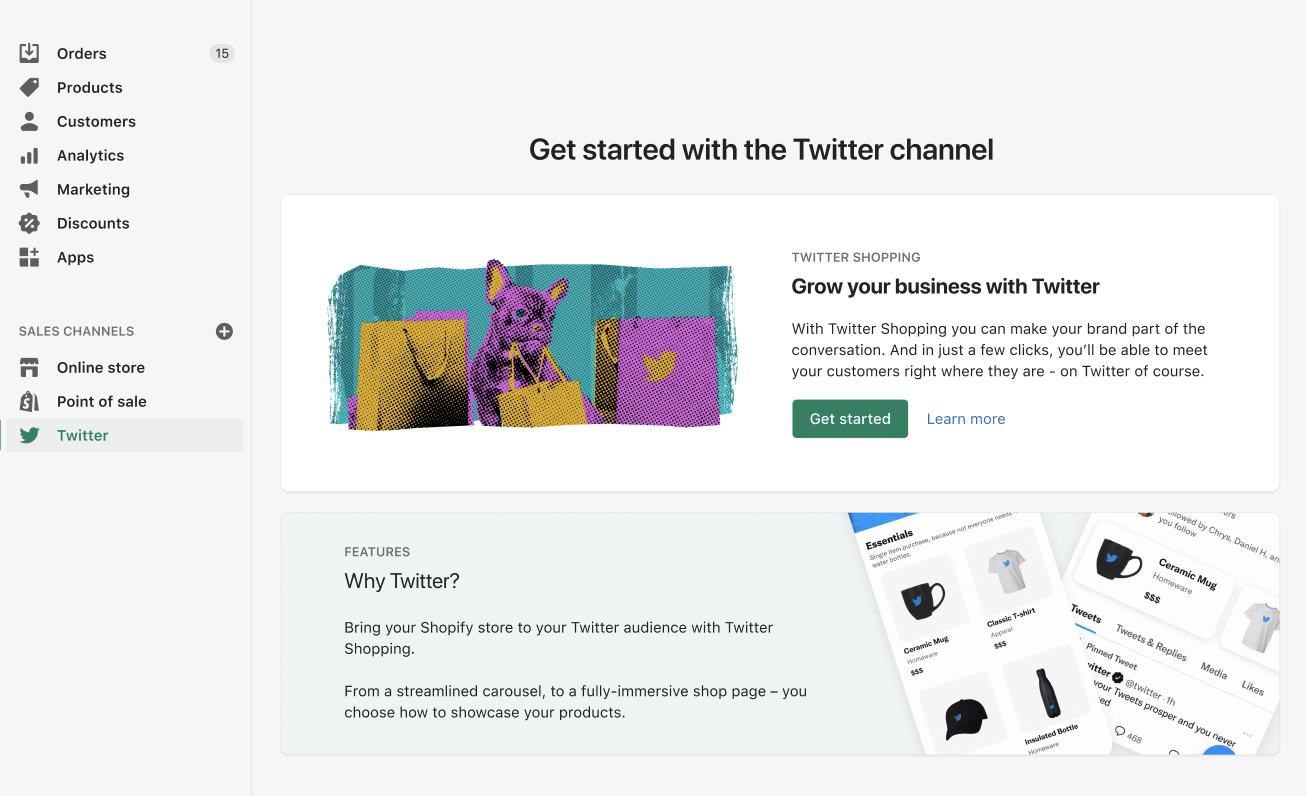 Sign in to your newly installed Shopify app with the Twitter account you use to do business, not your personal account. Enter your Twitter account credentials and click "Authorize app."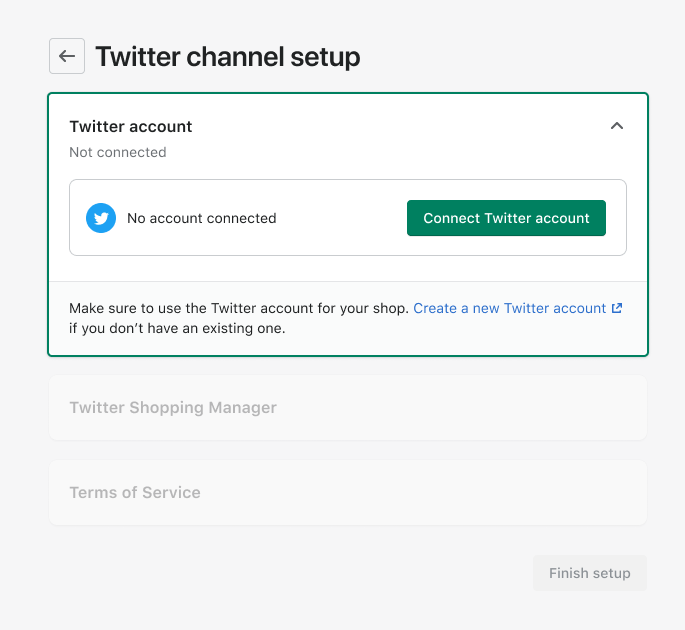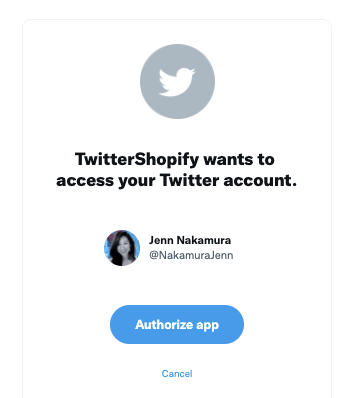 This step will automatically create your Shopping Manager account on Twitter and connect it to your business' Twitter account so it's ready to use later in the process. Shopping Manager is a central hub where you can control how your business' shopping presence shows up on Twitter.

Be sure to read and agree to our Twitter Shopping Policies during this step too.
If you already have a Twitter Shopping Manager account, it will automatically appear and connect in this step.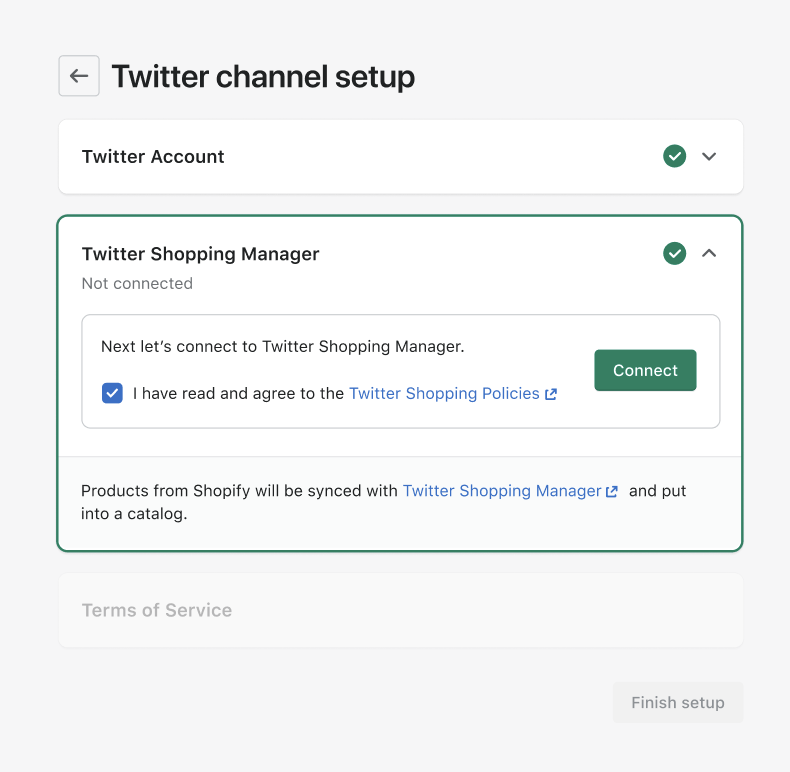 You're all done! Make sure the above steps are marked with a green check, and click "Finish setup" in the Shopify app to be brought to your "Overview" page to view which products have synced successfully. We will immediately trigger a full sync of all your Shopify products, and will regularly re-sync to update any catalog changes.
You can view your sync history and information in the "Product Sources" tab in Shopping Manager too. You can also trigger a manual sync from here if there are any recent updates that aren't captured.

If some products didn't sync, click on the number of products next to "Unsynced" to identify and fix any errors to resync to Twitter Shopping Manager. You can view our product specs guide here for reference.
From the "Overview" page, click on "Let's go" to exit Shopify and be taken to Shopping Manager on Twitter to create your Product Sets and enable a Twitter Shop and/or Shop Spotlight. You can switch between them to find the best fit and make changes in real-time, anytime.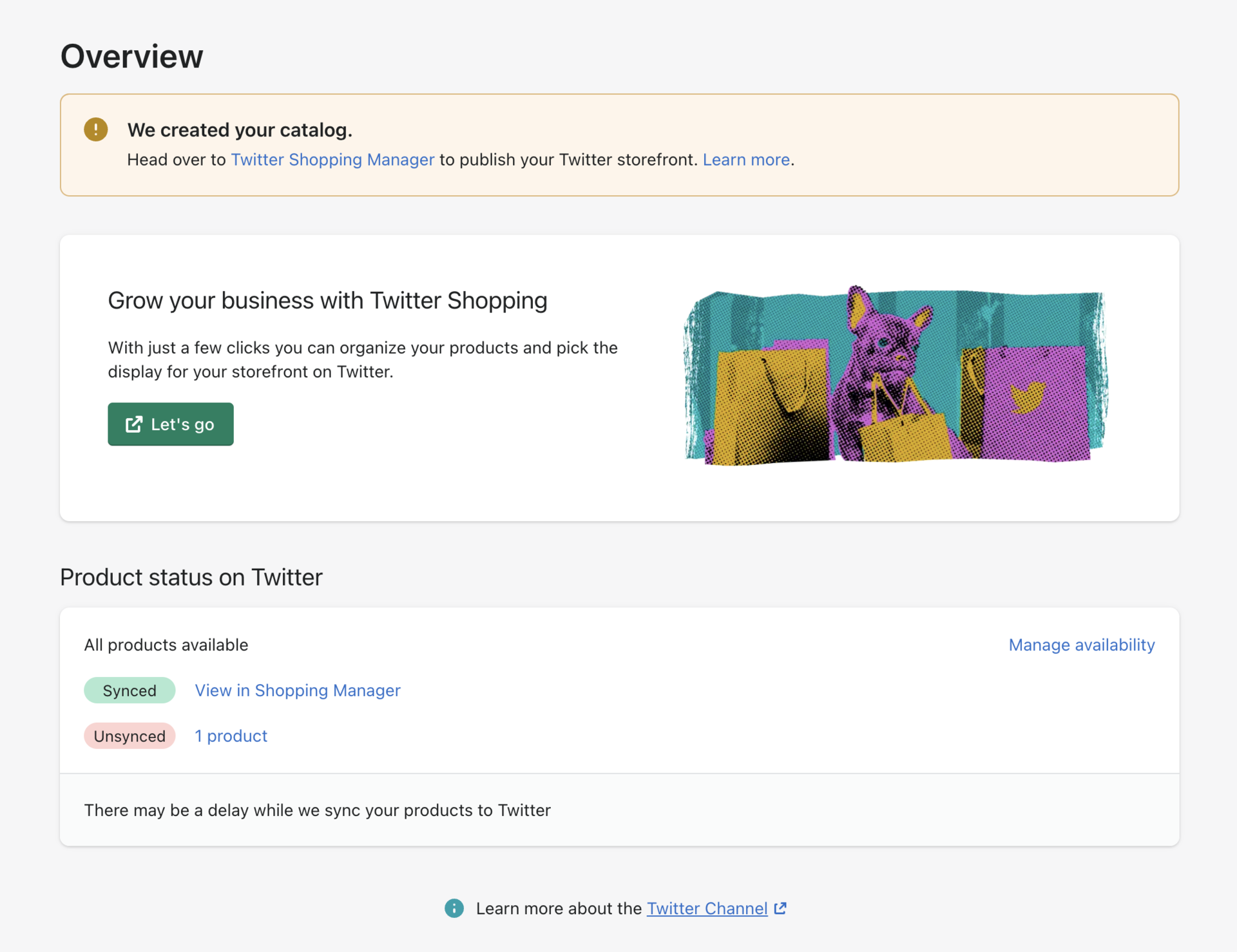 You'll get a preview of the next steps in the flow here. Click "Next" through all of the screens.
During the onboarding process, Twitter will automatically generate two example Product Sets with your top 5 and top 50 bestselling Shopify products for you to easily plug into your Spotlight and Shop storefront options. You do not need to use these; and you can edit them or create your own set in Shopping Manager to group your products into organized collections.
For next steps on how to enable your Twitter storefront, see our detailed instructions.
You can log in to Twitter Shopping Manager anytime to check the status of how your products are showing up on the platform.
Sync your Shopify inventory with Twitter Shopping