Meet Twitter Promote Mode
Promote Mode is your always-on promotion engine

Whether you're building your personal brand or a business, Twitter Promote Mode grows your influence by automatically amplifying your message to a larger, interested audience, for a flat monthly fee.

How is this different from Twitter Ads?
Instead of managing individual Twitter Ads campaigns yourself, Promote Mode automates promotion of your Tweets and your account.
Promote Mode is an always-on, background solution to steadily increase your influence on Twitter every month.
Twitter Promote Mode is mobile-first. You can access the dashboard in the Twitter app on your mobile device or you can check out the desktop version here.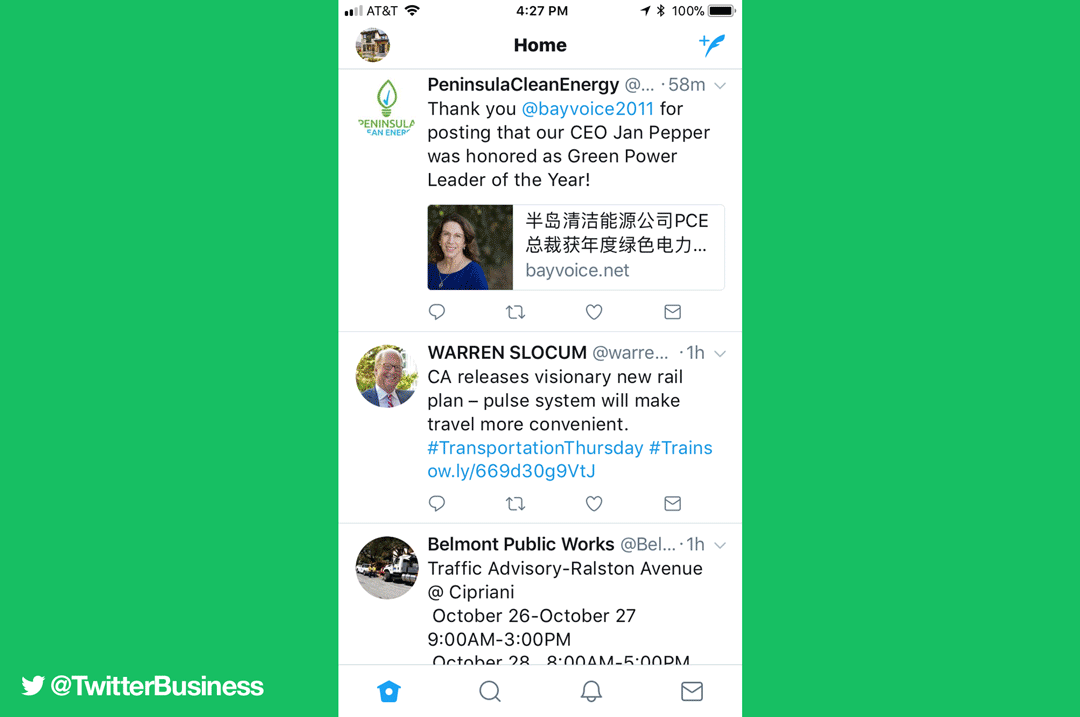 You can continue to run concurrent Twitter Ads campaigns to leverage their richer targeting and their ability to promote specific Tweets. Twitter Ads campaigns do not affect a Promote Mode subscription.
You can use the "Promotion status" slider in the "Subscription" menu
to temporarily stop promoting your Tweets and profile.
This doesn't pause your subscription or billing and people who keep their promotion active will probably be the most successful. But we want subscribers to be able to pause their active promotion if they go on vacation or if, say, a big event they were promoting has completed, and they want to be quieter for the rest of the month.
Subscription
Subscribers pay a flat fee each month.
You may cancel anytime by selecting "Subscription" in your Promote Mode settings menu, accessed by tapping the gear icon.
Eligibility
Tweets that adhere to our Quality Policy and Ads Policy are eligible for promotion. Accounts that promote prohibited or restricted goods or services aren't eligible for Promote Mode.