Your always-on virtual storefront.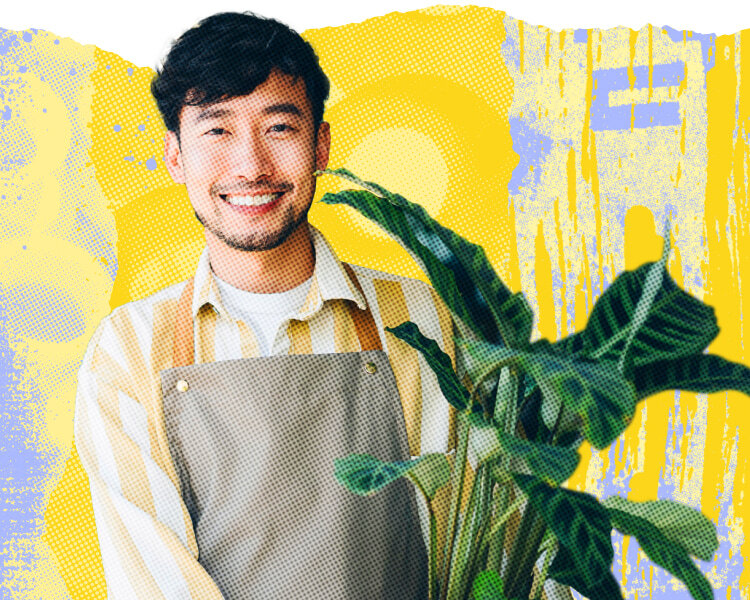 With Twitter Shops, you can stand up a storefront on your profile and allow fans to shop directly from your brand in a curated space.

Showcase up to 50 of your best-selling products or feature your latest collection in a one-stop-shop that inspires your followers to purchase.
Currently available to all eligible merchants and shoppers on iOS and Android in the US.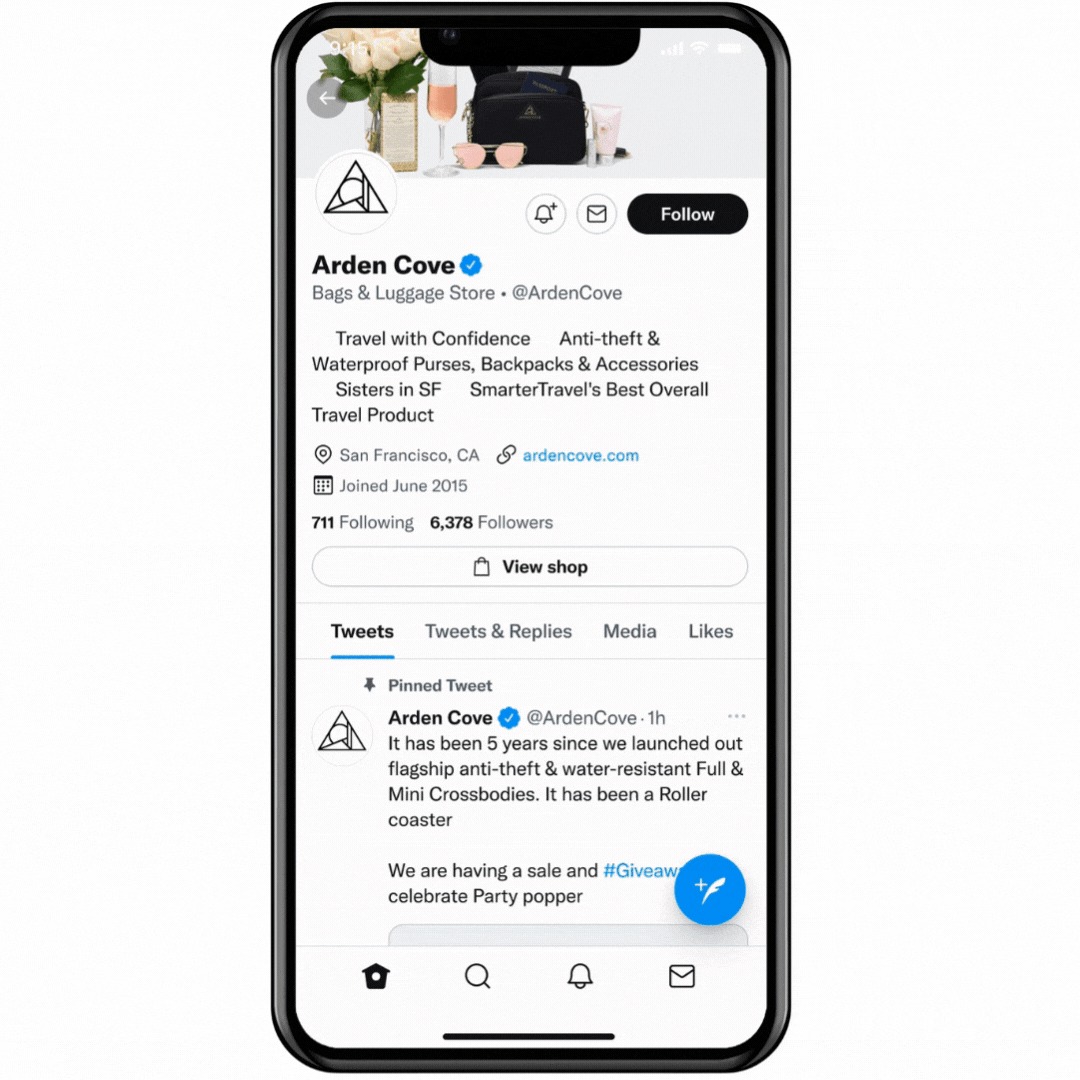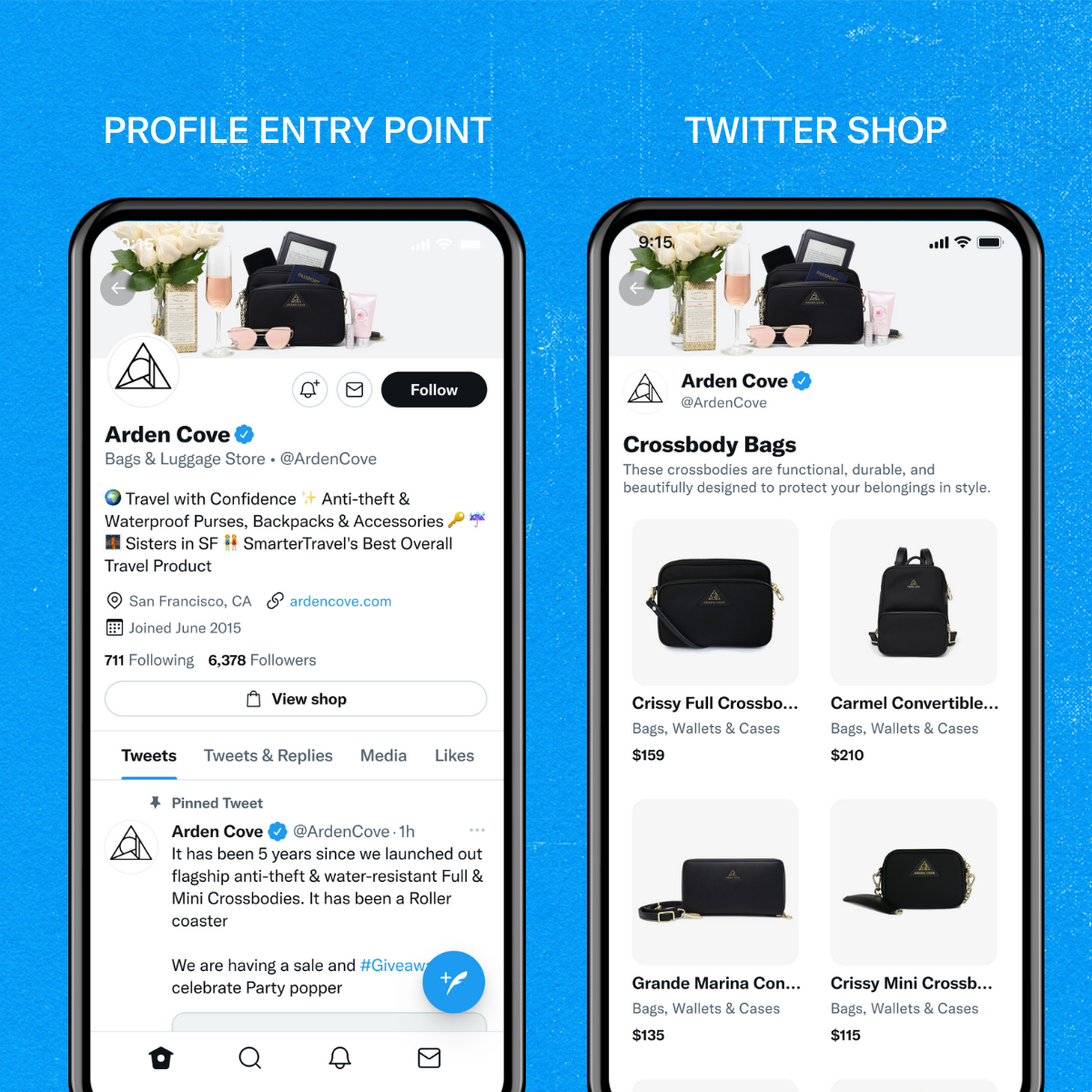 After enabling your Twitter Shop, shoppers will be able to click on the "View shop" button on your Twitter profile to open your Shop and browse up to 50 products.
When a shopper clicks on a product, they'll be taken to a native Product Details Page to learn more and continue to your website to checkout, all within a seamless in-app browser.
You can also spotlight up to five (5) products directly on your profile with a Shop Spotlight! Learn more.
All transactions take place on your own POS, and Twitter doesn't take a cut of sales.
Insights
Twitter Shops in action
Drive product discovery + engagement
From our Beta testing, we found that merchants who had a Twitter Shop saw an average 1.8X click-through rate on their products as compared to other product links on their profile.* And shoppers who viewed a Twitter Shop were extremely likely to engage with shoppable content, with a product click-through rate of 30.8%.**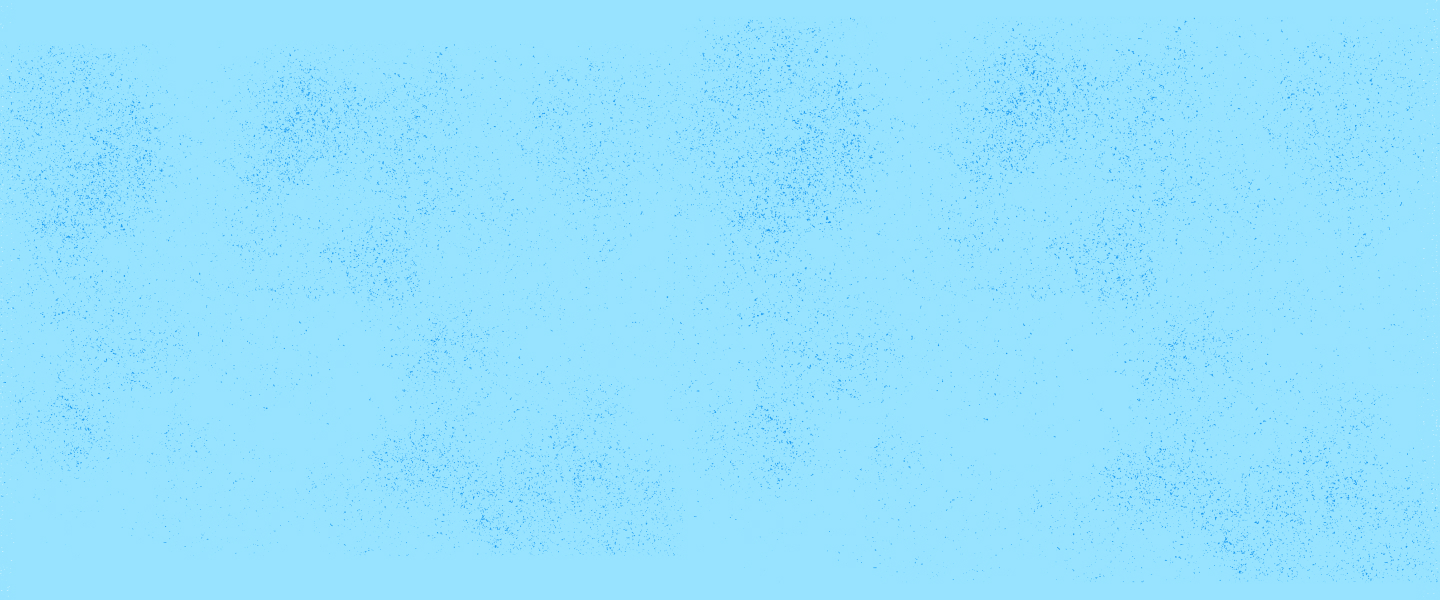 Use your Twitter Shop to connect with trending and timely events. For example:
Highlight only basketball-related products during the NBA All-Star weekend.
Showcase your pet products on National Dog Day.
Spotlight your best-selling products for fall on Small Business Saturday.
Or, you can choose to set it and forget it by showcasing your all-time best sellers with consistent pricing and availability.
Stand up your Twitter Shop
* Twitter internal data, March 2022 - June 2022. 48 US merchants analyzed. When compared to Shopify product URLs contained within Twitter Profiles and Tweets.
** Twitter internal data, March 2022 - June 2022. 48 US merchants analyzed. Product CTR = Percentage of users who clicked on any product in the Shop among those who viewed the Shop.