Uploading videos to your ads account
To create video promoted-only Tweets, you will first have to upload your videos to your Ads account. Read below for steps to upload videos, as well as troubleshooting steps. Find video and media specs here.

How to upload a video to your ads account
Log into your Twitter ads account at ads.twitter.com
Click the Creatives and then Media tabs in the top menu of your account
Within your Media Studio, click the Upload Media button in the top right corner of the page. We support .mov and .mp4 files. Find video specs here
Select your video file from your computer
Your media upload will automatically begin. There will be an upload phase and a processing phase. When finished, your video will appear in your media library
Don't see the Creatives tab? Upload a funding source.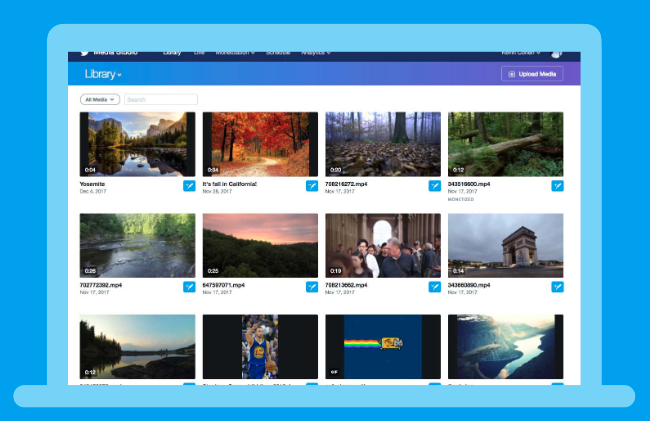 After you've uploaded a video to your Twitter Ads account, you can set its metadata.
To do this, click the thumbnail within your media library. Then in the open window, click the Settings tab to modify any of the following:
Title: Appears directly below the video and can be seen desktop, as well as in the Tweet Details on mobile. If you do not set a title, nothing will appear in this spot
Call to action: Appears as floating button on top of the video across both desktop and mobile. Interacting with the CTA results in a browser window opening directing the user to your specified website
Description: Appears below the title and can be seen on desktop, as well as Tweet Details on mobile. If you do not set a description, nothing will appear in this spot