X is what's happening and every day advertisers create, promote and report on ads as they use X to reach their most valuable audiences. Ad naming makes it easy to keep track of your creative executions, include them in your campaigns and report on their success. Ad naming is available to all advertisers globally within the post composer and our Ads API.
Simply input your chosen ad name at the top of the post composer as you go through the creation process. The character limit for ad names is 80 characters.
How can I use ad names to streamline my processes?
Once a name is assigned to a particular ad, it will appear within multiple surface areas within ads.x.com to aid in creative management, campaign creation & optimization and campaign reporting: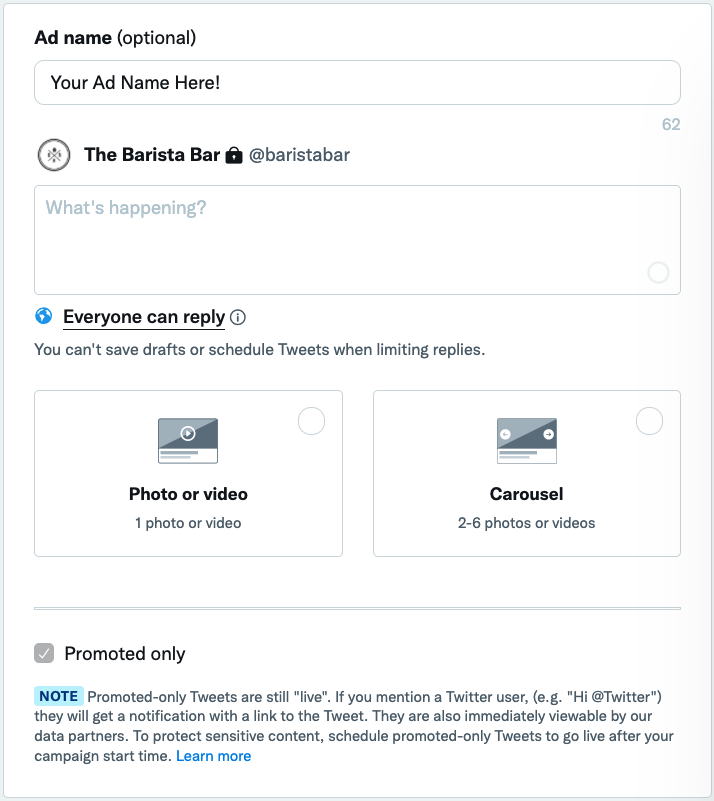 Manage your Creative

Ad names appear in a column within the Creatives > Posts tab. You can easily find the post you're looking for using the search functionality at the top of the page.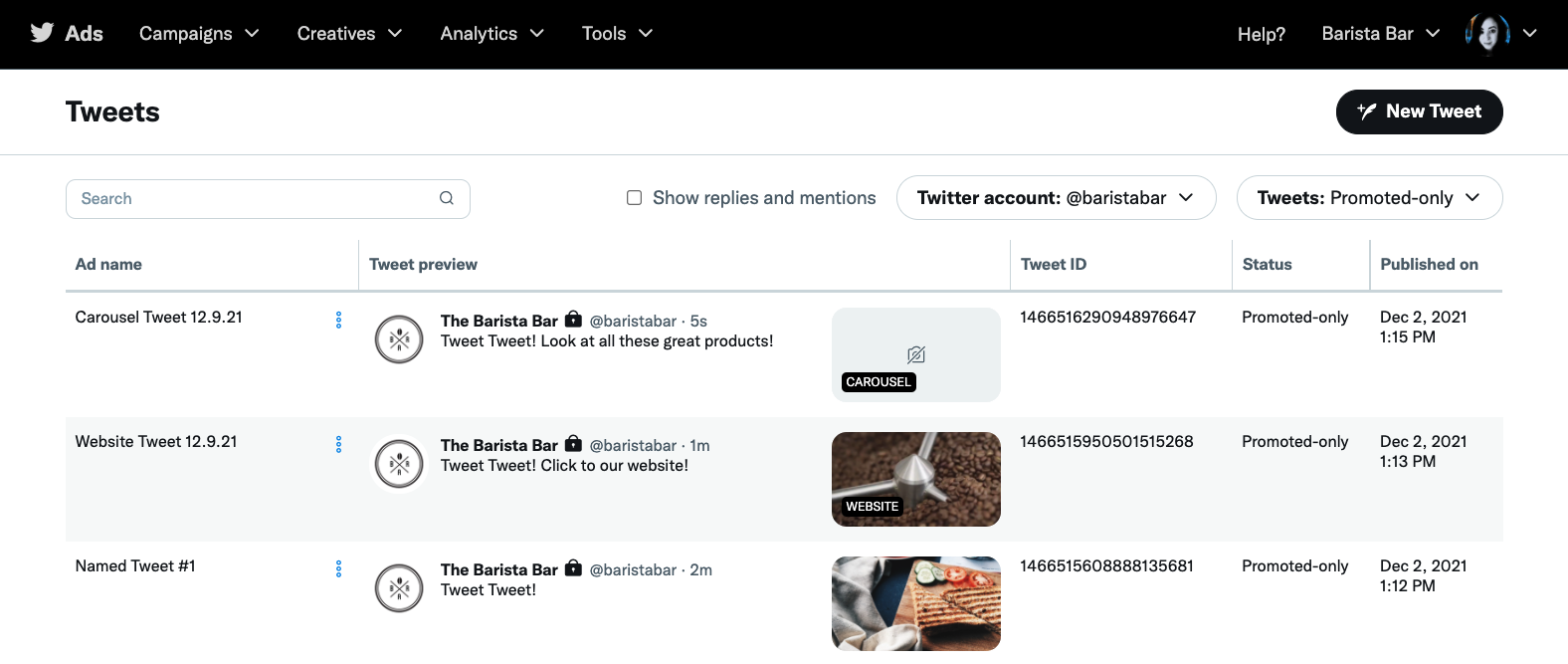 Create and Optimize your Campaigns 

As you assign your ads to ad groups within the Campaign Creator, there is a column for "Ad name" which is designed to make it easy for you to choose the correct assets for each campaign. This column replaces a previously available "Card name" column and is searchable for ease of use.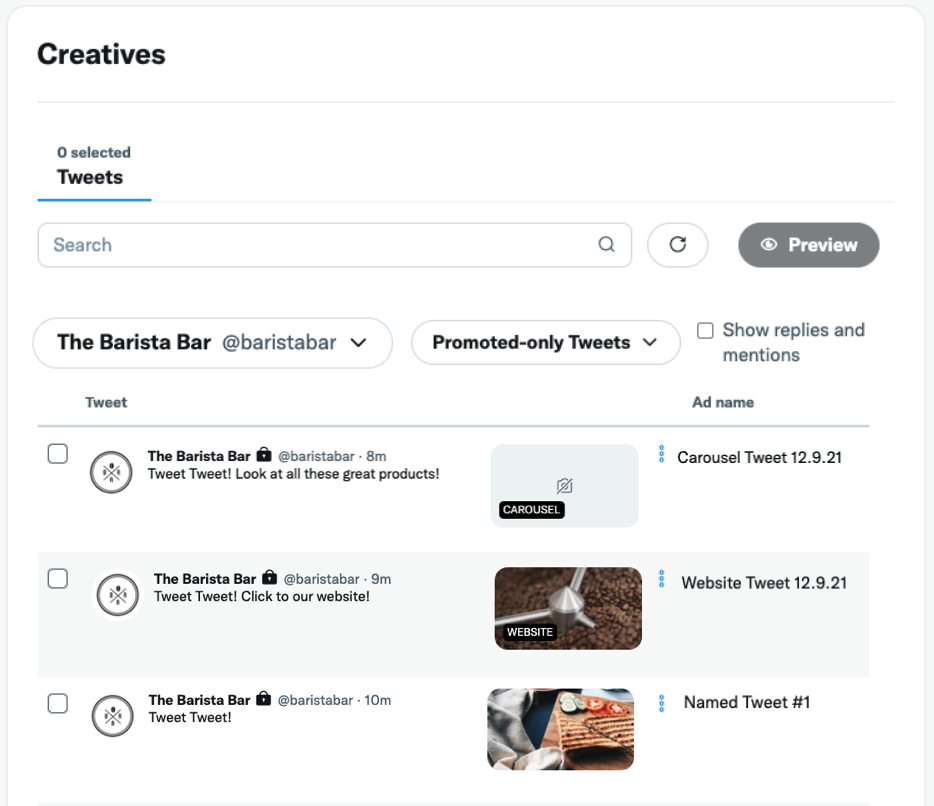 Report on your Success

Ad names also appear within reporting at the Ads level within the user interface of ads.x.com and as a column within any exported reporting, making it easy to understand which of your creative executions are driving your campaign success.


Yes! Ad names can be edited at any time by visiting the Creatives > Posts tab and selecting "Edit".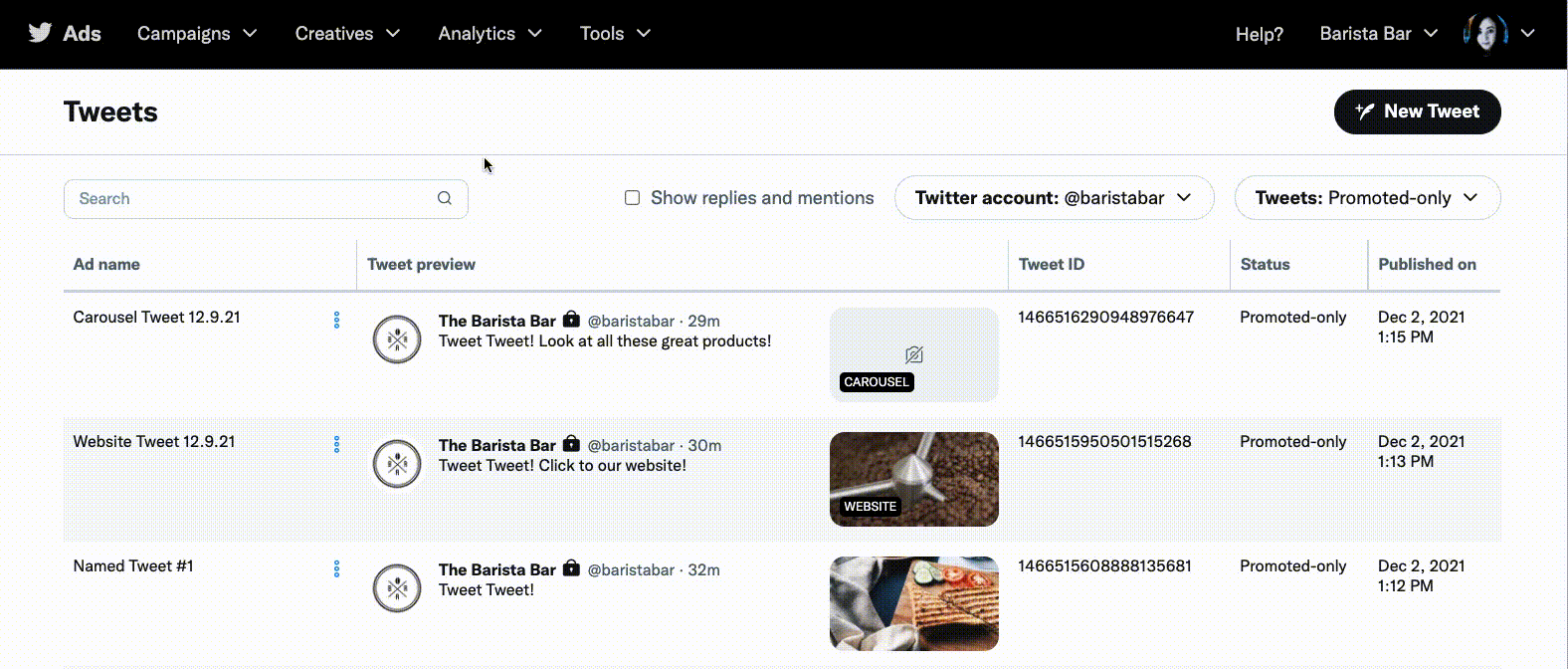 No. Ad names are completely optional. If you choose not to name your ads, they will simply be labeled as "Untitled ad". However, we do recommend ad naming as a tactic to help you more easily create, manage and report on your campaigns.
No. You can label as many ads as they'd like with the same name. However, we recommend unique naming as using the same name for multiple ads may impact the utility of the feature.