More ways for brands to entertain their audience with Branded Features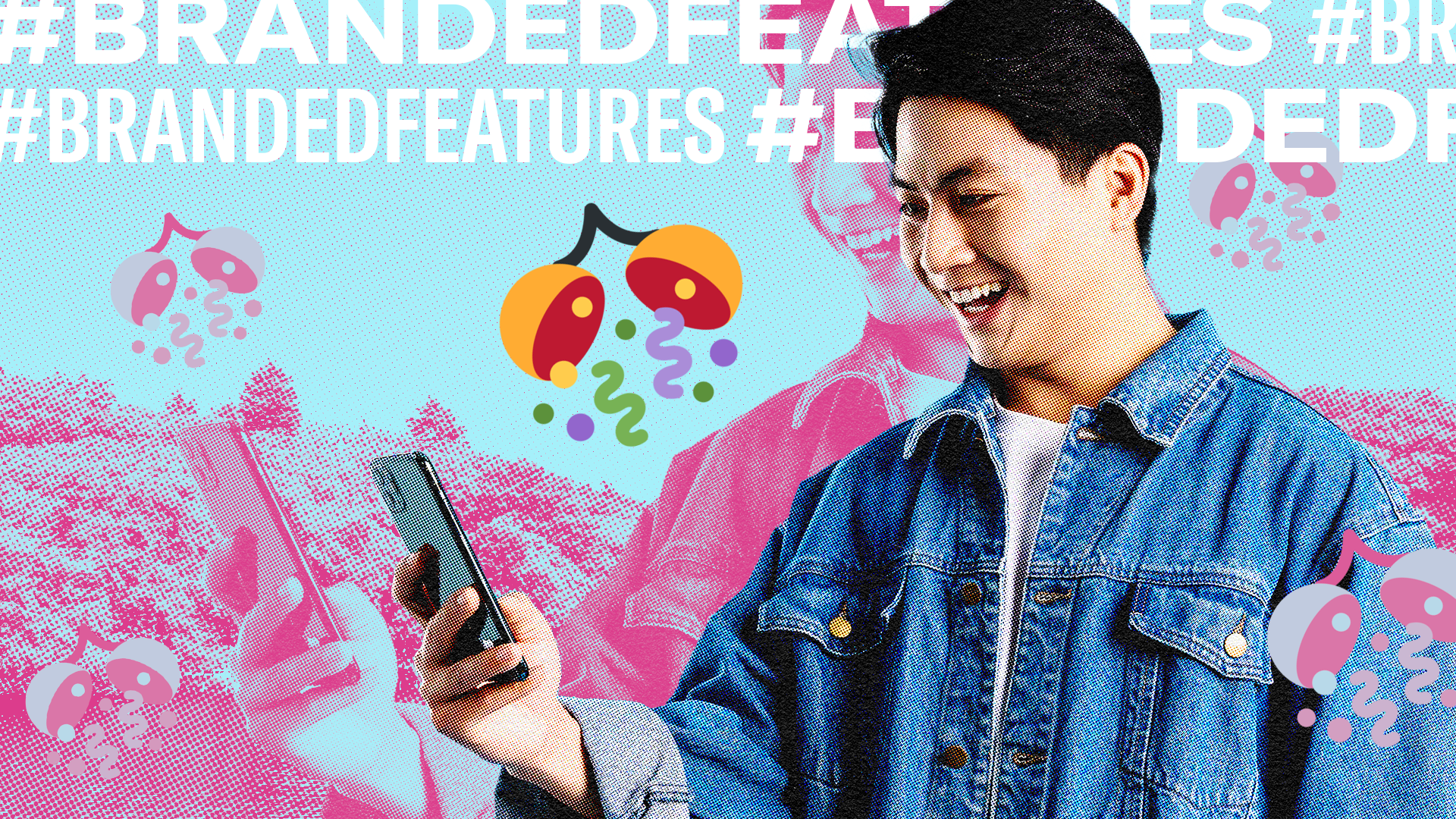 Twitter has always been a place where brands and people come together and interact in meaningful ways. With Twitter Branded Features, brands and advertisers enhance these interactions on the platform while also increasing engagement and conversation around their products, services, or special events. By using Branded Features in combination with exclusive ad packages, brands can create unique experiences on Twitter and engage with their audiences in a more personalized way. 
Hashmojis
Hashmojis (formerly known as Branded Hashtags) allow for a partner to design a new, custom emoji that appears on Twitter whenever a user tweets a predetermined hashtag. It's a little feature that goes a long way - when a brand uses Hashmojis, they not only become part of the conversation, but a part of culture itself. When a user uses a brand's Hashmoji in a Tweet, the brand is being featured in a highly relevant, authentic way and helps brands stand out!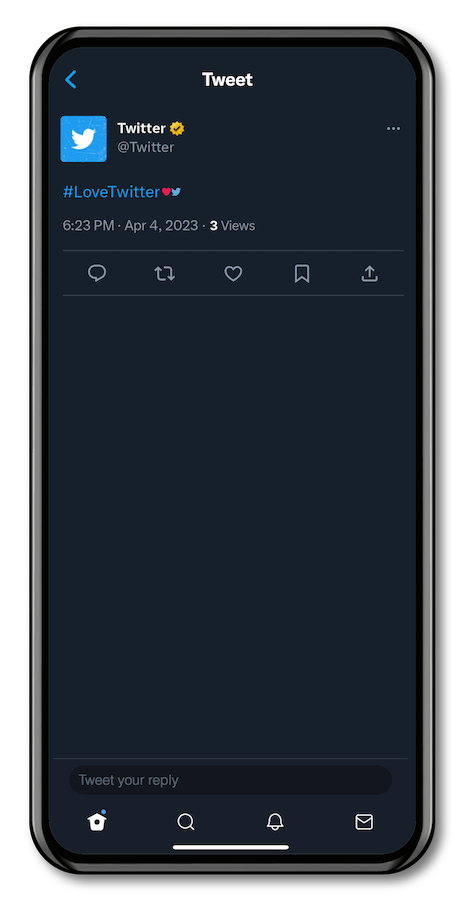 Hashfetti 

A new, low-lift and highly visual feature that adds surprise and delight for Hashmoji search results. When Hashfetti is activated for a Hashmoji, the custom emoji will rain down on top of search results in a confetti-like animation whenever the activated Hashmoji has been clicked. The custom emoji is also slightly enlarged and multiplied allowing users more visibility of the design and the animation for 24 hours. 
Currently on iOS and Web with possible expansion to Android. This feature is available in the United States, Canada, Japan, Korea, Australia, Brazil, Mexico, Saudi Arabia, United Arab Emirates, UK, Germany, Spain, France, and Netherlands. (Additional markets to be determined). 
Hashfetti was first launched in January 2023 with Louis Vuitton (@LouisVuitton) with a creative launch for their new collaboration with  Yayoi Kusama. With Hashfetti as part of their launch strategy, people played Hashfetti 3 times.1
During Q1-2023, Hashfetti has been enabled for more than 30+ brands and has generated positive engagement, seeing 28x increase in Hashmoji clicks and 31x increase in Hashmoji clickers during the Hashfetti activation when compared to daily averages leading up to Hashfetti.2
Custom Likes 
Custom Likes let brands customize Twitter's Like Button to a new, custom branded animation (which appears after a Twitter user has liked a Tweet with the brand's selected hashtag). Custom Likes will appear on all organic or promoted Tweets that contain the advertiser-selected hashtag for 24 hours (including Tweets authored by everyday Twitter users, brands, publishers, etc). Whether you're launching something new or connecting with what's happening, Custom Likes bring attention to what matters most to your brand.
Custom Likes are currently available in a limited capacity in the United States, United Kingdom, Saudi Arabia, and Japan and must be purchased as an add-on to a Timeline Takeover activation or a Timeline Takeover bundle (Timeline Takeover & Spotlight Trends) and Reach Block.
During testing, Custom Likes generated positive impact when paired with Timeline Takeover, seeing a +277% lift in recall, and +202% lift in purchase and consideration intent.3 Not only does the feature deliver ad effectiveness for brands, but we also see excitement and interest from consumers on our platform to see more brands tapping into this feature.
If you're looking to run a large scale campaign, explore ways to succeed with one of our Sales team members.

1. Twitter internal data for #LVxYayoiKusama, Jan. 6-7, 2023.
2. Twitter Internal Hashfetti Data, Q1 2023, (n=16) Hashfetti Activations, Global data. Compared to daily average of Pre & Post Time Frame: Up to 7 days pre-activation and up to 7 days post-activation. 
3. Twitter internal data from Branded Likes while in Beta testing Oct 2021 - Jan 2022. Brand Effect Results of Branded Like Campaigns in US, UK, JP. Branded Like Add on to Timeline Takeover (n=7). Control group defined as respondents who were not exposed to promoted Tweets that were a part of the Branded Likes campaigns. These numbers may change in general availability and may vary depending on region.