See how you can achieve similar success
See how you can achieve similar success

Energy company powers up to build a community on Twitter
Uniper (@uniper_energy) is a company that generates, trades, and markets energy on a large scale. Active in more than 40 countries, it procures, stores, transports, and supplies commodities like natural gas, liquefied natural gas, and coal. Uniper combines technical and commercial expertise to provide its customers with exceptional service.
Uniper was looking to build awareness of its brand and extend its reach to new customers, investors, and business partners. It launched a followers campaign to attract the right people and showcase its expertise. Uniper wants to be regarded as a modern, transparent company that is open to dialogue.
The campaign targeted an audience of interested parties, such as the press, NGOs, potential customers, investors, and business partners, plus local stakeholders close to Uniper's power stations.
Twitter is the ideal daily communication channel for Uniper, allowing us to share very big news (yearly financial results) as well as smaller, less business-related items.
Make the most of the available resources
Creating quality content should be a real team effort. Uniper wanted people from across the company to be able to provide relevant content to share on Twitter. So, the online media team created an internal network to let them do so. Anyone at Uniper can now submit news, photos, or other information, with the best being shared worldwide.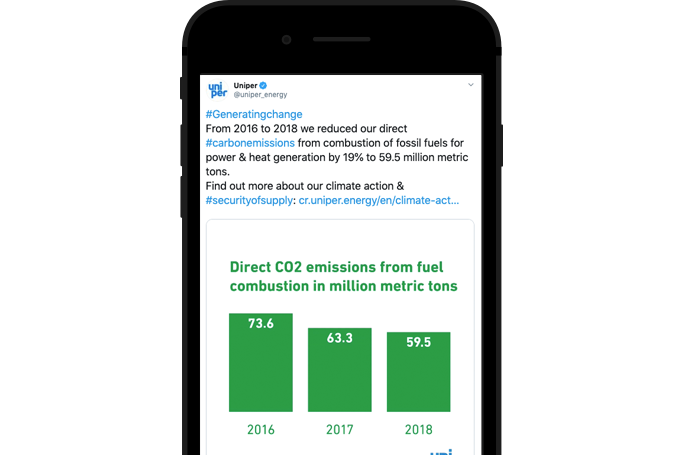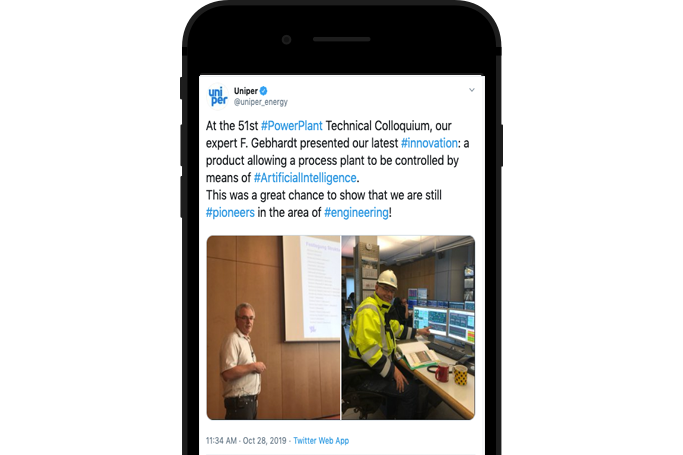 Every ad or Tweet can be a learning experience. The Uniper team saw this as the key to their strategy. They looked at the detailed information in the Twitter Ads Manager, as well as the feedback they received, and acted accordingly. If something was doing well, they knew that they could build on that success and optimise future content.
Having a large number of followers is good, but the quality of those followers is also important. Uniper wanted to reach a specific audience, so used Twitter's extensive targeting options. By combining several types of targeting, including by geography and keyword, they could focus on getting their content in front of the right people.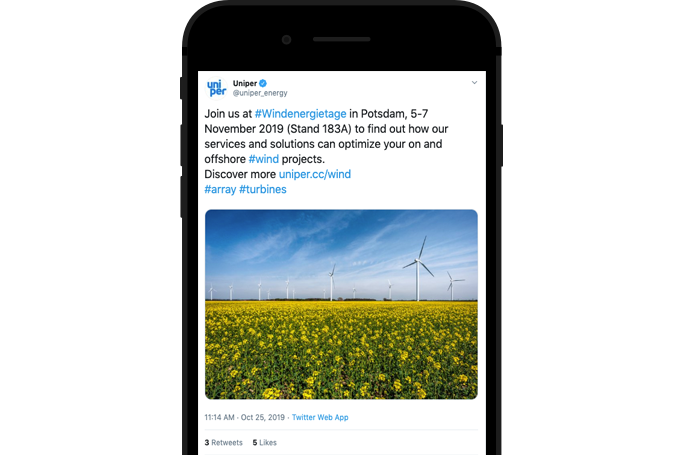 Ready to advertise on Twitter?