Case Study
TAG Heuer finds an audience for its new NFT watch on Twitter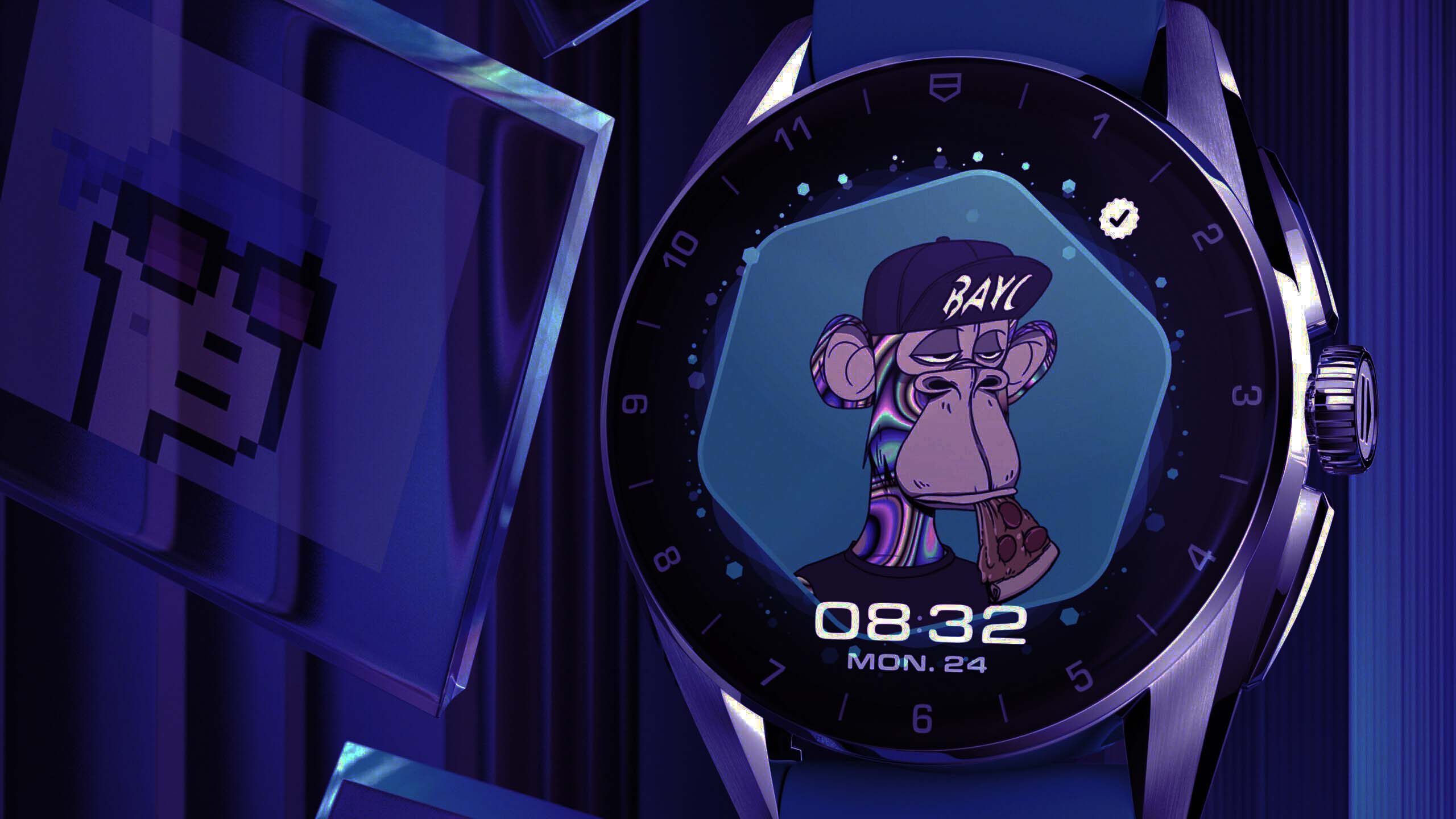 1st
NFT Watch campaign of its kind
Swiss luxury watchmaker TAG Heuer (@TAGHeuer) was keen to showcase the functionality of its new Caliber E4 watch. It enables NFT owners to display the NFTs they own on the face of their watch. In particular, it wanted to reach a relevant audience in the UK, the US, France and Switzerland, and saw Twitter as the best platform to make that happen.

With intense conversation on Twitter around NFTs (non-fungible tokens, a form of digital art), not to mention that the platform enables NFT profile picture authentication to its users, @TAGHeuer was keen to make the most of it to launch the Caliber E4 watch. 
It chose Twitter as its strategic launch partner to showcase how the watch could effectively work as an on-the-go NFT art gallery.  
To show exactly how NFT owners could benefit from owning one of the new watches, it ran a series of Twitter Video Ads as part of its its #TAGHeuerConnected campaign. These ads explained that the watch had a secure connection to the owner's NFT collection and provides visual proof of ownership.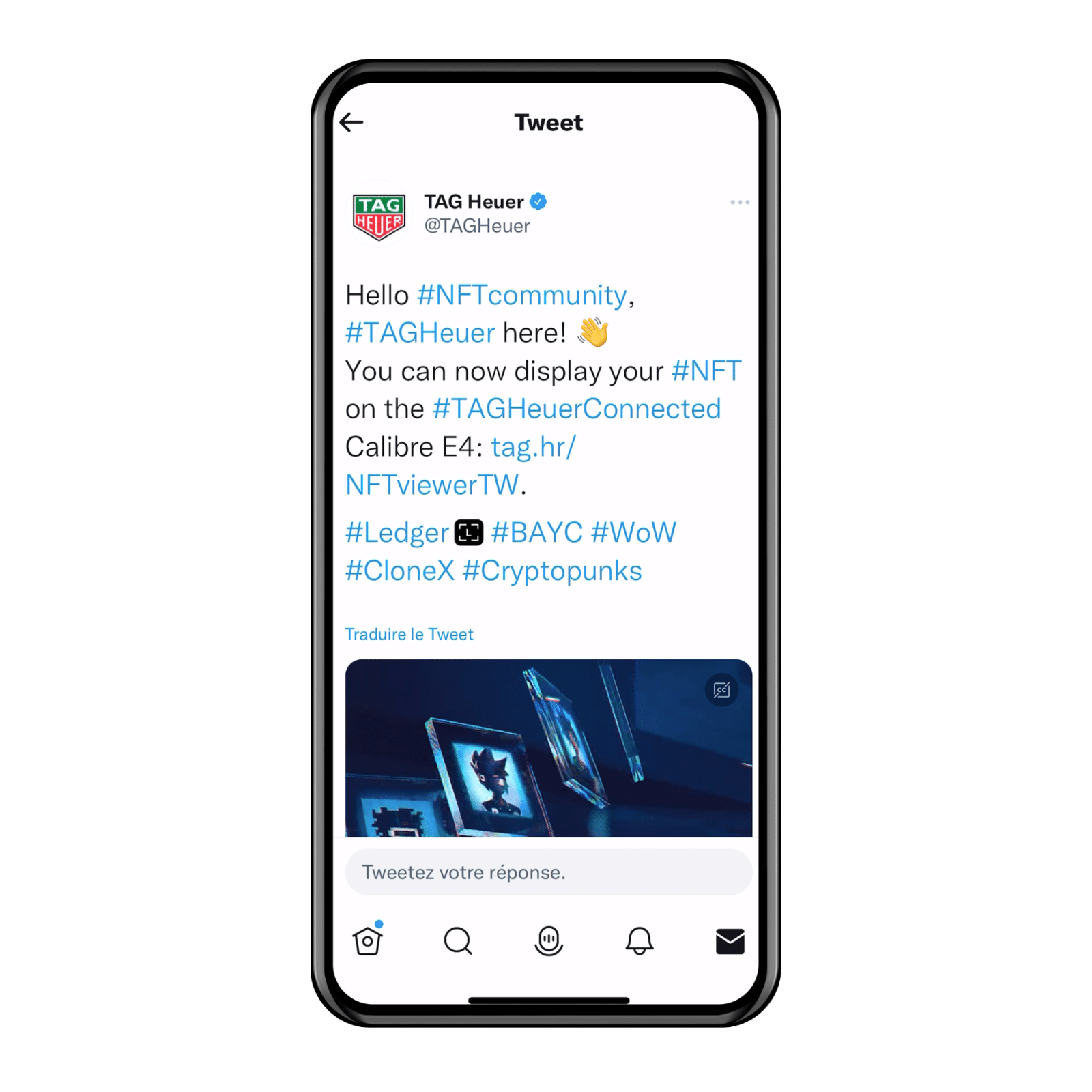 Showcase your products with eye-catching video
A video is worth a thousand words, and @TAGHeuer used it to put the spotlight on its new watch, showing how it can display NFTs on its face.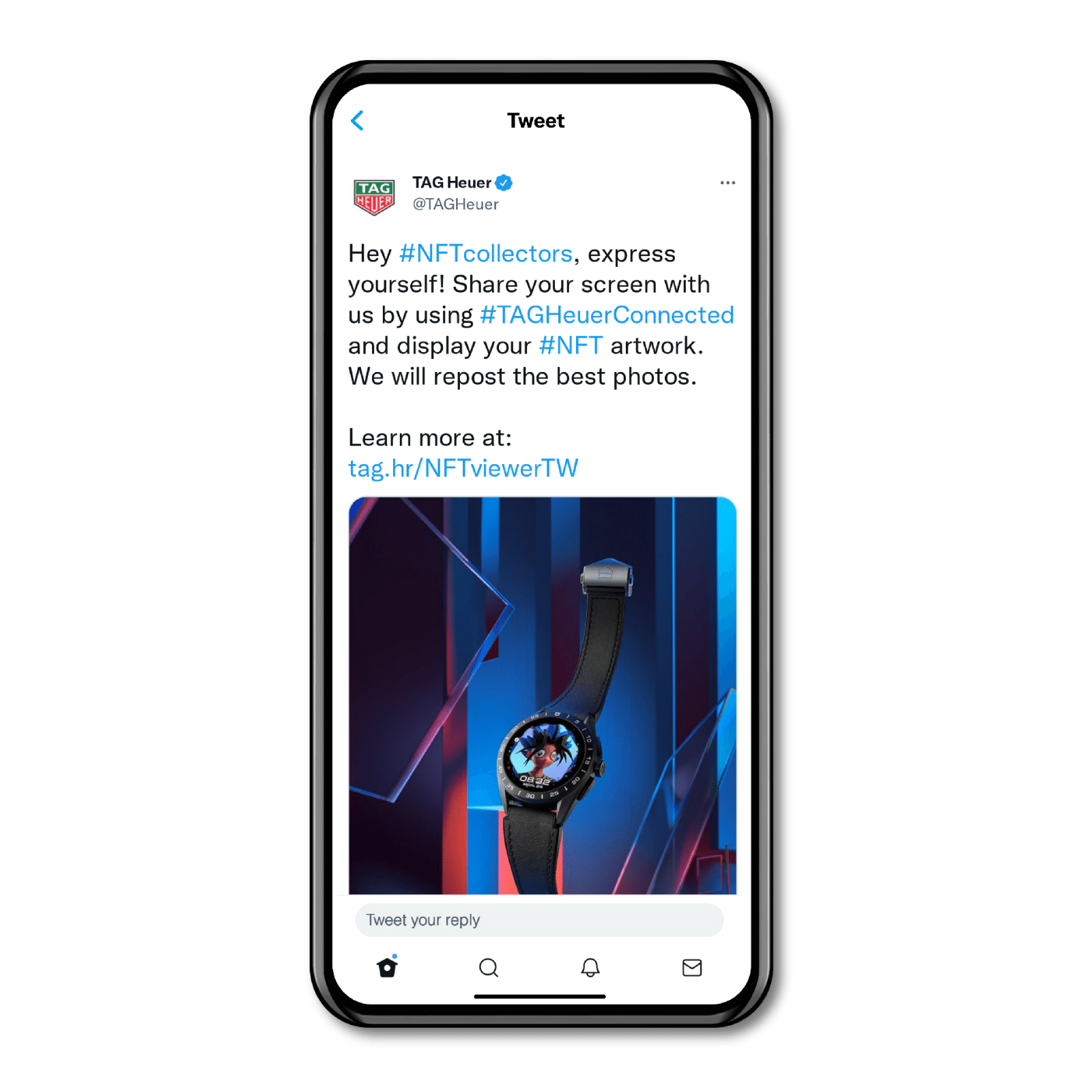 Connect with devoted communities on Twitter
By joining the booming conversation around NFTs on Twitter, @TAGHeuer was able to connect directly with an engaged NFT Community - thanks to granular targeting capabilities - and spark excitement about its new watch.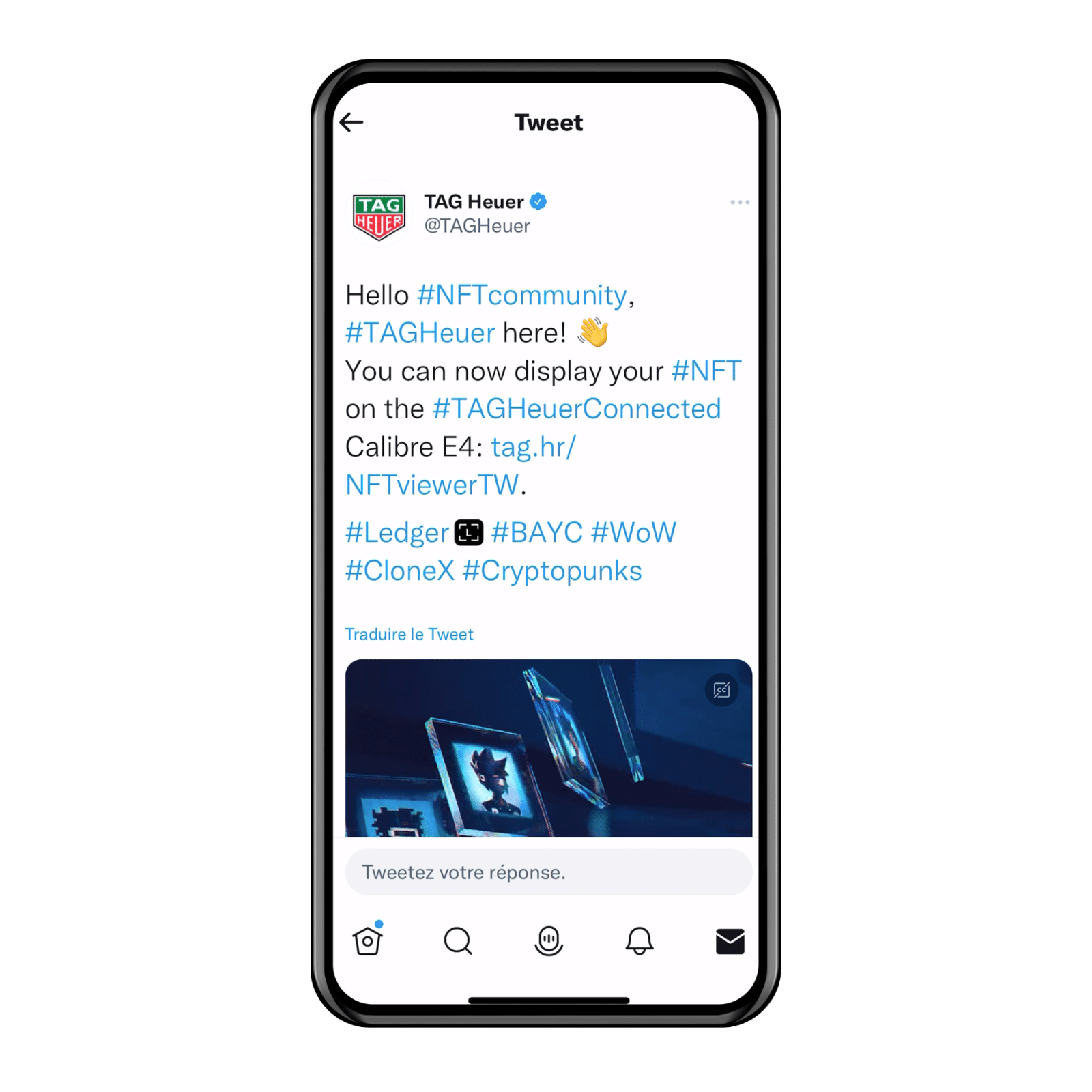 Get discovered with the right hashtags
To anchor the campaign, @TAGHeuer used #TAGHeuerConnected, and made sure to speak with authenticity to the NFT community, leveraging hashtags commonly used by NFT fans in conversation, such as #Cryptopunks.
With this campaign – the first ever NFT community building campaign for a luxury watch brand – it was clear TAG Heuer found its target market on Twitter. NFTs rose to fifth on the list of interests of the brand's followers on Twitter, up from 13% before the launch campaign.
It elicited an impressive engagement rate of 19.2%, while the overall cost per engagement was only €0.06, well below the industry benchmark for luxury goods of €0.20.
Twitter has been the key instrumental platform for our NFT project launch. Twitter benefits from unparalleled NFT & Crypto communities that helped us deliver our strongest campaign engagement ever at TAG Heuer.