Case Study
Starbucks stokes Red Cups fever on Twitter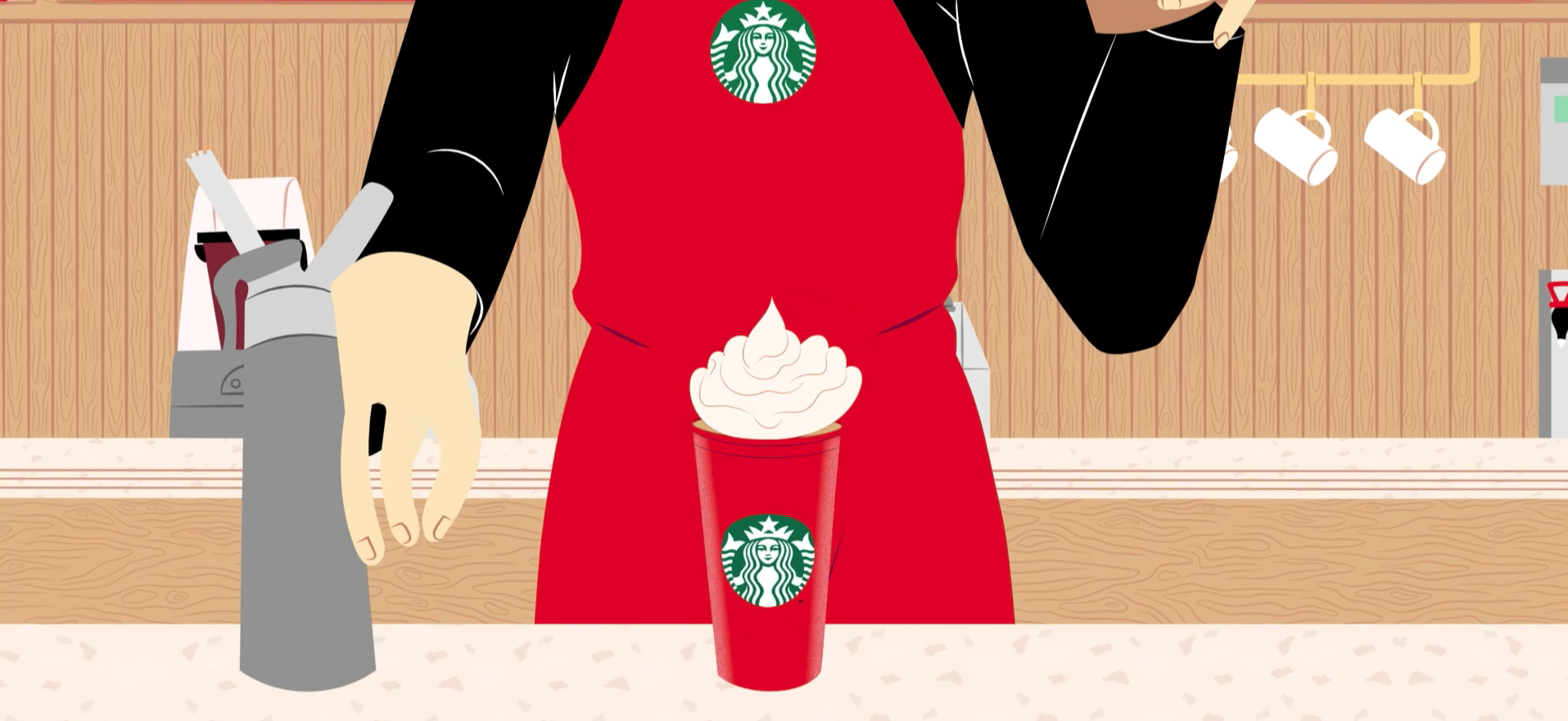 37%
Trend Takeover+ view through rate
1.9%
Tweet engagement rate
67%
higher impressions than expected 
To mark the beginning of the Christmas season in the UK and to reinstate its position as category leader when it comes to festive coffee, @StarbucksUK saw an opportunity to achieve a high impact 2020 launch for its iconic Red Cups by announcing them on Twitter.
Keen to make the most of its existing Red Cups brand equity among Christmas fans and coffee lovers on Twitter, @StarbucksUK chose to showcase its 2020 Red Cups launch in a Trend Takeover+. 
Taking over the top spot in the Explore tab for 24 hours meant @StarbucksUK could share its key message in a timely, efficient way. It ensured that the widest possible audience of people on Twitter in the UK would discover its Red Cups were once again available in its cafes. 
To drive campaign engagement, @StarbucksUK also used a Tweet to introduce a new coffee flavour, Truffle Deluxe. By Tweeting either #ToffeeNutLatte or #TruffleDeluxe, it encouraged caffeine fans on Twitter to participate in a beverage battle by voting for either this new drink or another staple of its seasonal menu. 

Starbucks also made strong use of hashtags to spread its key campaign messages including both #RedCups and #CarryTheMerry which harnessed its global holiday season tagline.
To capture attention with Christmassy creative, @StarbucksUK used a gentle animation of slowly swaying baubles, one featuring its logo and the others showcasing some of its festive season special drinks. 
According to Michelle Nachum, Paid Social Account Director, at Havas Media: 'The Twitter Spotlight Trend enabled us to deliver high impact reach with ease to mark the start of RedCups in the UK. In addition, to generating an unprecedented number of impressions in the UK, we saw strong levels of engagement and conversational buzz around the moment, which was a bonus.'
Grab attention with eye-catching creative.
By using a short but strongly branded video, @StarbucksUK ensured coffee-loving consumers on Twitter would immediately recognise the launch of its Christmas Red Cups campaign.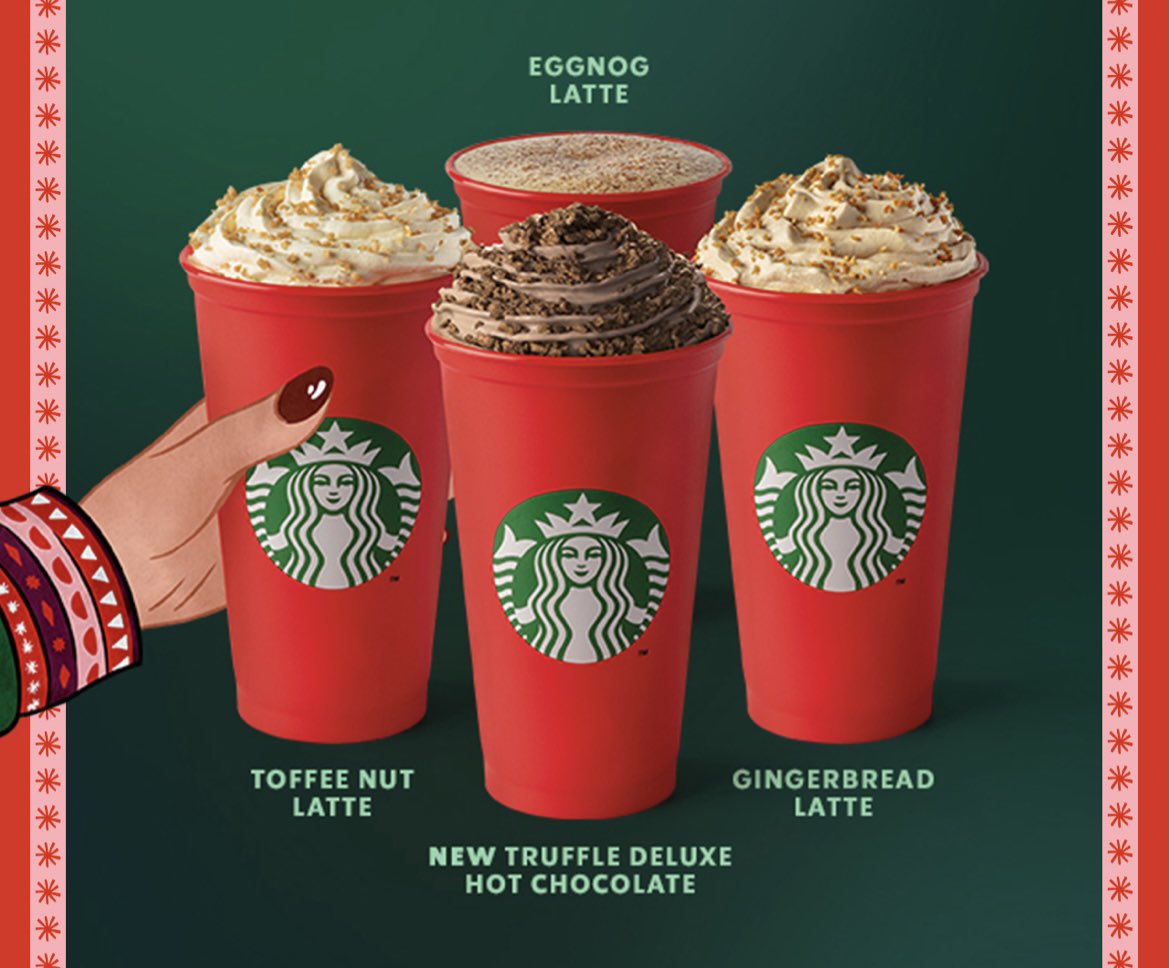 Engage your audience with smart campaign copy.
In its Spotlight companion Tweet, @StarbucksUK described its seasonal drinks in appealing ways, used humour to entertain people on Twitter, and encouraged them to vote on their favorite seasonal drink. 
 
Raise awareness with Trend Takeover+.
By harnessing the prominent top spot in the Explore tab and making the most of the immersive full-width creative opportunity, @StarbucksUK was able to achieve stellar impressions and strong engagement.
 
For this campaign, @StarbucksUK wanted to optimise for impressions and was delighted when its Trend Takeover+ received 67% more impressions than planned. Furthermore, it saw the highest number ever of impressions for a Trend Takeover+ in the UK.
While it wasn't the priority metric, engagement was also significant with a high Spotlight view through rate of 37% and a strong engagement rate of 1.9% for the companion Tweet. 
Starbucks looked to Twitter to drive awareness and excitement around the arrival of the Red Cups. We were especially impressed by the performance of our Red Cups Twitter Trend Takeover, the combined number of impressions and the engagement generated has raised the bar for future campaigns.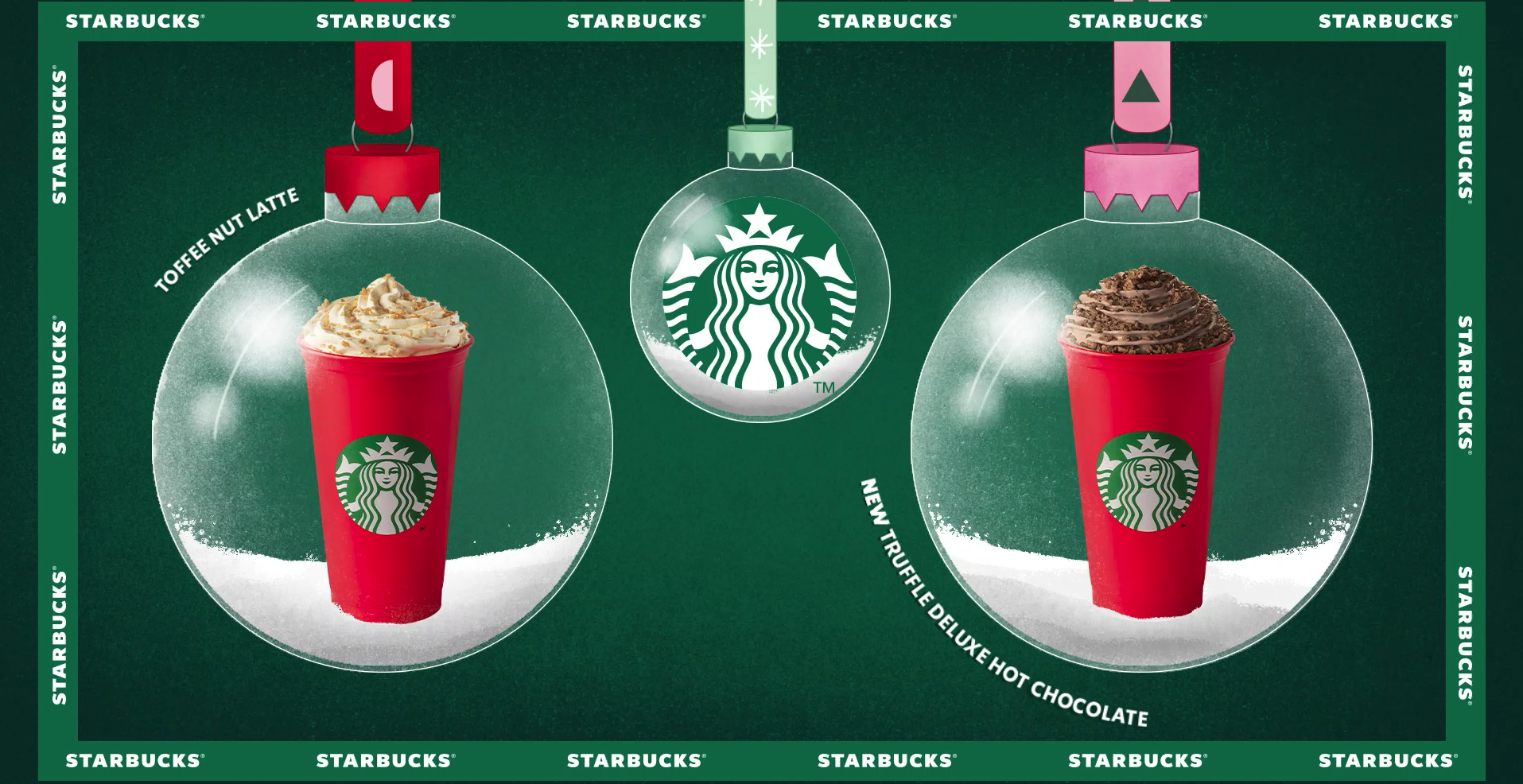 You want your message to be heard by the right person. Let Twitter's targeting capabilities help.
Reach your most valuable audience at scale when it matters most.