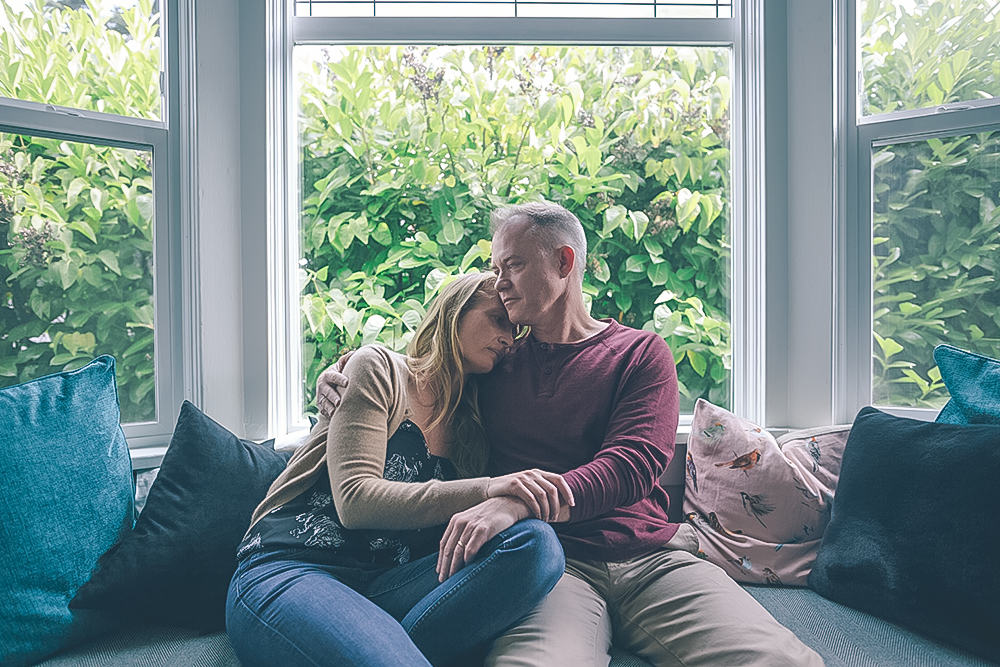 Spanish Association Against Cancer
A Spanish cancer association encourages conversation on Twitter for World Cancer Day
See how you can achieve similar success
See how you can achieve similar success

The Spanish Association Against Cancer (the AECC for short, @aecc_es) is the largest cancer association in Spain and offers support and counseling to patients and families: psychological care, social support and medical guidance. AECC works on the generation of healthy lifestyles and is the largest private entity dedicated to cancer research.
The AECC worked with agency Arena Media (@ArenaMedia) to launch a First View (now called Timeline Takeover) campaign on Twitter on World Cancer Day: February 4, 2020. They wanted to play a key part in the conversation and encourage people to tell their own stories about cancer through their #LlámaloCÁNCER (#CallItCancer) campaign. They chose Twitter to help them achieve these goals since it's one of the top social networks for conversation and, organically, is already the home of #DíaMundialContraelCáncer (#WorldCancerDay).
The AECC used Twitter's keyword targeting to reach people in Spain who have interacted with Tweets relating to cancer awareness and research. They also used interest targeting to reach those interested in health news, and targeted look-alikes of people who are followers of other health organizations on Twitter.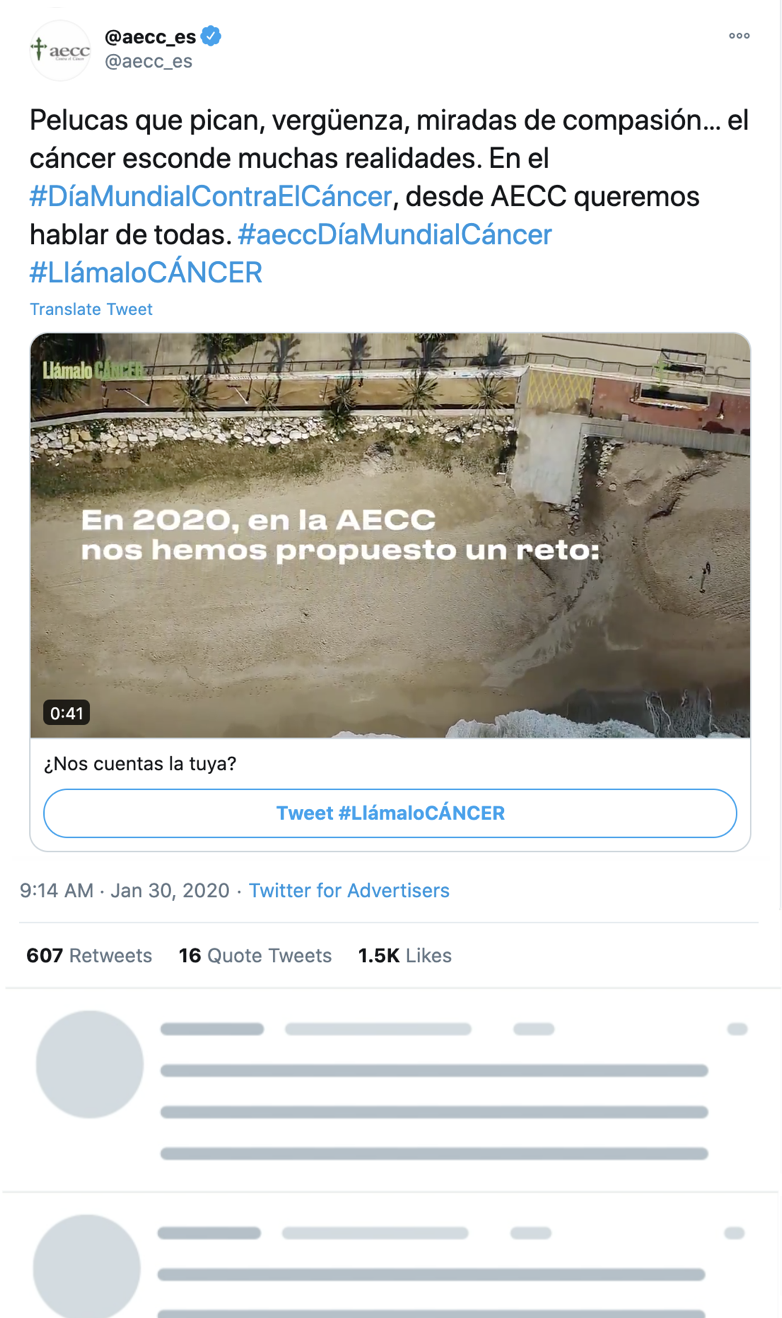 In this Tweet, people are sharing their experiences with cancer on camera in an effort to uncover the realities of living with the disease.
Twitter has been key in encouraging people to enter into a conversation about cancer and openly share their experiences of this illness.
The AECC achieved strong results for their #LlámaloCÁNCER campaign over a 24-hour period surrounding World Cancer Day. "Llámalo Cáncer" successfully dominated the conversation on February 4 and became a trending topic on Twitter in Spain.
Use Twitter's takeover products
The AECC leveraged the takeover nature of Twitter's First View product (now called Timeline Takeover), which gives brands exclusive ownership of Twitter's top ad slot and most valuable real estate for 24 hours. 
By dominating that space, they were able to reach and resonate with a lot of people and created a high volume of conversations. Many people shared their experiences with cancer using their hashtag #LlámaloCÁNCER for World Cancer Day and it became a trending topic in Spain.
In this Tweet, the AECC shows their 2020 mission to visit different cities to discover the reality behind cancer, and encourages people to tell their story.
Diversify creatives and copy
AECC's First View (now called Timeline Takeover) campaign included three distinct sets of copy and creative, and integrated Video Conversation Cards (now called Video Ads with Conversation Buttons). They used concise and compelling Tweet copy with a strong quote and their campaign hashtag, and a moving video showing someone with cancer (or family and friends of people with cancer, or doctors and psychologists) sharing their stories and experiences. 
Learn more about video best practices on Twitter.

In this Tweet, patient Charo López shares her story with cancer.
Our goal of driving awareness of the #LlámaloCÁNCER campaign was achieved with Twitter, it was especially pleasing to see the high level of engagement with the intended audience on the platform.