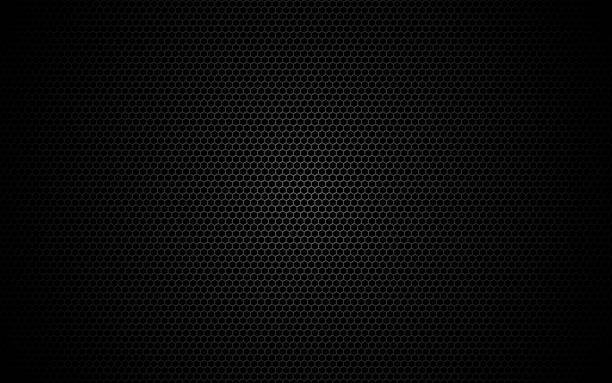 An audio entertainment company creates awareness for their free streaming program
See how you can achieve similar success
See how you can achieve similar success

SiriusXM Canada (@SiriusXMCanada) is an audio entertainment company that offers ad-free music, sports and live events, news, comedy, and exclusive talk and entertainment. The service is available in vehicles from most major car companies and allows listeners to tune in from a range of devices.
SiriusXM Canada worked with agencies SOCIETY@ME, Media Experts' social media arm (@_mediaexperts) and Conflict to create awareness for their free streaming program. 
The program, acknowledging a new reality of Canadians spending more time at home, allowed listeners to stream the service for free and find channels –– or #Quarantunes –– for their new lifestyle.
The campaign targeted Canadian residents, with retargeting for people who had engaged with previous, content-specific ads.
We know that Twitter is the first place where many Canadians go to react, engage, and learn about what's happening in the world around them. We felt that leveraging Twitter for our #Quarantunes campaign would help position SiriusXM at the forefront of what's trending in culture.
Trend impressions
In spreading the word, they also had their highest single-day campaign landing page visits throughout the free stream period. 
Tweet impressions

Tweets also yielded 24.2k engagements, including 1.1k uses of #Quarantunes.
Make an impact with Takeover products
By using a Promoted Trend (now called Trend Takeover), SiriusXM Canada was able to have a 24-hour high-impact presence on the Trends list on Twitter. To further amplify their message, they paired this with First View (now called Timeline Takeover), a premium ads solution that gives an advertiser the top ad spot in a person's timeline when they first visit the Twitter app or website.
Together, SiriusXM Canada was able to reach people first-thing in the morning and connect with them at a high-frequency throughout the rest of the day.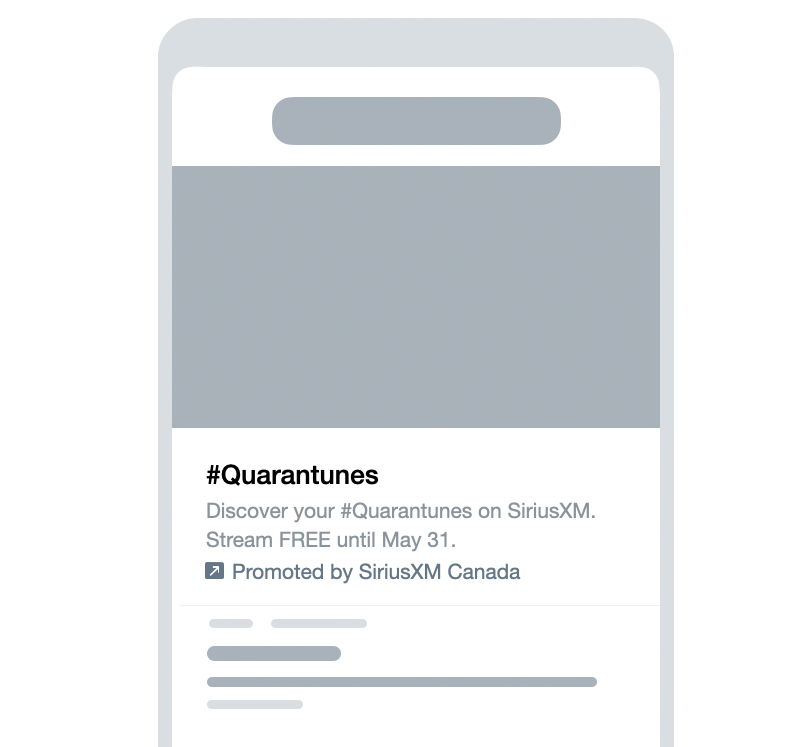 Twitter is a place where people come to talk about what's happening. When the global pandemic struck in early 2020, it was no exception. The conversation came to Twitter, with participants in brands and non-brands alike.

By providing value and joining the conversation in a meaningful way, SiriusXM Canada gained cultural relevance while remaining sensitive to the situation.
Learn more about crisis communications for brands on Twitter.
Use re-engagement targeting
To extend engagement beyond the launch date, the company used re-engagement targeting. This allowed them to maintain momentum and continue building relationships with the most-engaged members of their campaign audience.
By monitoring performance to identify and elevate top-performing Tweets, they were able to gain efficiencies by focusing on the messages that resonated most.
Twitter's Promoted Trend [Trend Takeover] plus First View [Timeline Takeover] tactic delivers scale, reach, frequency, and engagement rates that other platforms haven't been able to reach.