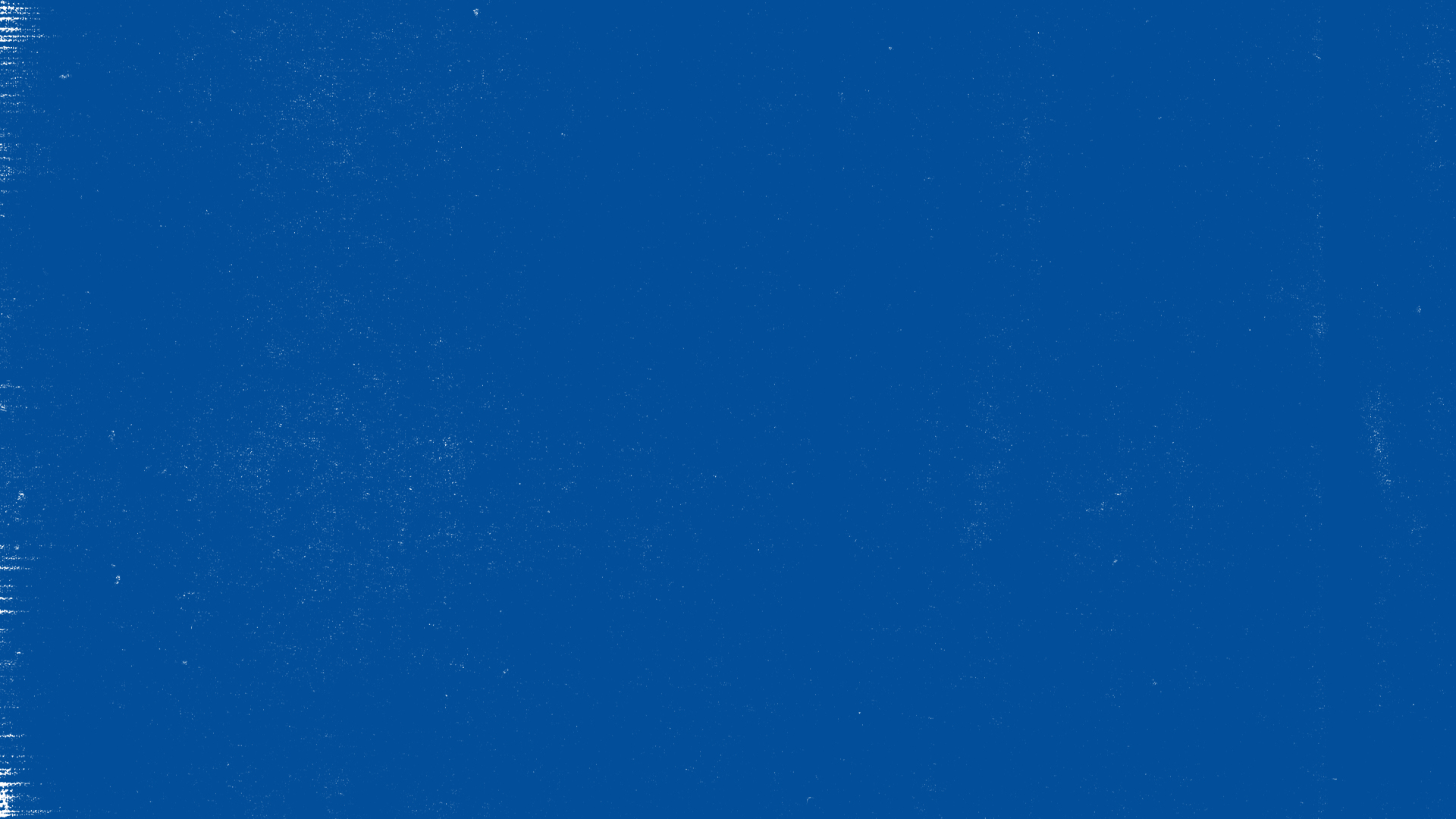 HR specialist builds a following to help match people with positions
See how you can achieve similar success
See how you can achieve similar success

Randstad España (@Randstad_empleo) is the Spanish arm of the global HR group Randstad. The leader in the sector, it has over 250 offices throughout Spain, and offers a wide range of services both to its client companies and to candidates for employment.
Randstad España used a followers campaign to expand its follower base on Twitter. The more people who followed the account, the larger the resource pool the company would have access to. Its staff could then reach out to individual followers whose profiles matched the requirements for specific positions and share information about vacancies.
The target audience for the campaign was anyone who was living in Spain and actively seeking employment.
"Thanks to Twitter Ads, we have been able to meet the set targets, which has had a real and noticeable impact on our business."
Followers increase per month
Each campaign should have a clear goal in mind. Randstad España started off with a followers campaign to help ensure that its Tweets would reach the largest possible audience. It was able to set a goal for the number of followers it wanted to gain, and look at the ROI in terms of the cost per follower.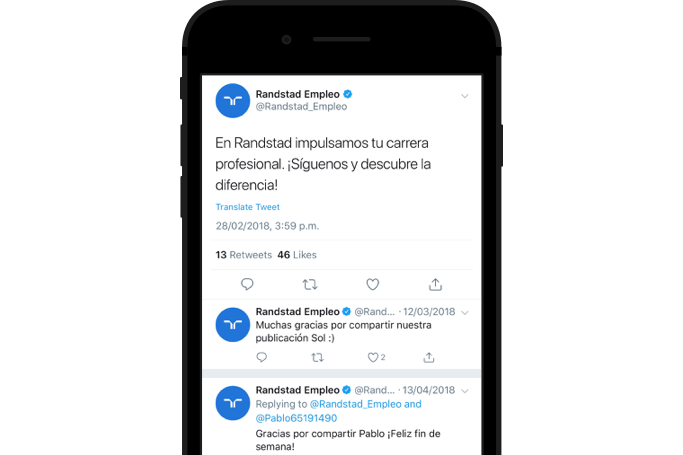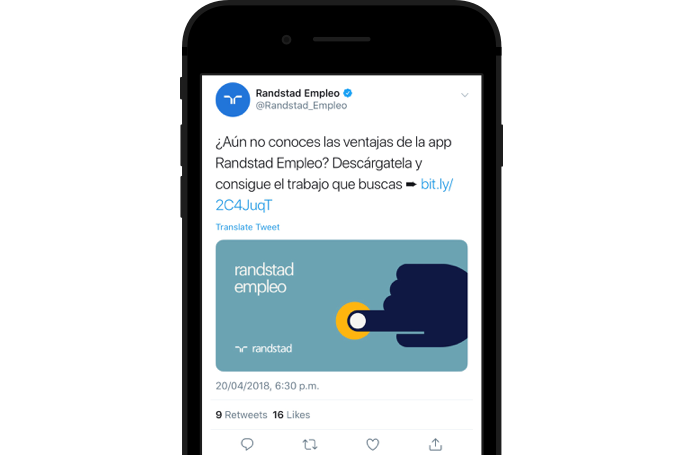 Randstad España understand the value of thorough testing. Trying out different creative elements on Twitter enabled them to quickly see what would work and what wouldn't. If something wasn't working straight away, they could use the multitude of options available to them to tweak and edit until they got the results they wanted.
Measure, analyse, and optimise
The Twitter Ads dashboard provided Randstad España with a breakdown of how individual campaigns were performing. Whenever the team responsible for the ads needed to, they could see a range of data including impressions, engagement rates, and cost per follower. With clear, unambiguous data, decisions on spending and content could be made based on facts, rather than assumptions.