See how you can achieve similar success
See how you can achieve similar success

How can you get striking video to go viral naturally?
Penquin Random House (@megustaleer) is the official account of a major publishing group in Spain that encompasses 42 publishing houses. It recommends books to readers.
They use Twitter to release news, share promotional content and build loyalty among their community. In this case, they created a campaign with a promotional video to present a book.
The Penguin Random House Publishing Group wanted to publicise a new book by Manuel Rivas "Un manifiesto rebelde" and created a Twitter campaign to do so. The idea was to create a striking video that would go viral naturally with help from Twitter, reaching everybody who has shown an interest in the book's subject.
The aim was to reach as many Spanish speaking readers and potential readers as possible, particularly women between 18 and 35 years old, the company's typical target audience.
Twitter allows you to easily split the target audience up into segments and to create viewers from audiences due to similar followers. In this case it has worked better than other channels due to this ability to specify the target
reproductions with a rate of 45.77%
Know your audience before advertising
Twitter is not suitable for advertising all of your products. It is essential to know your audience.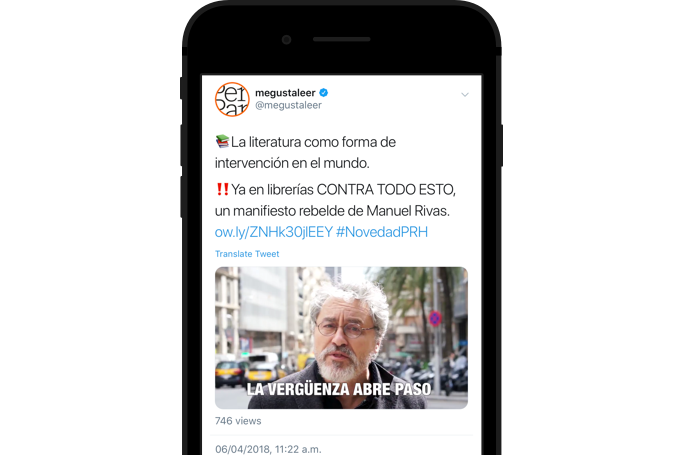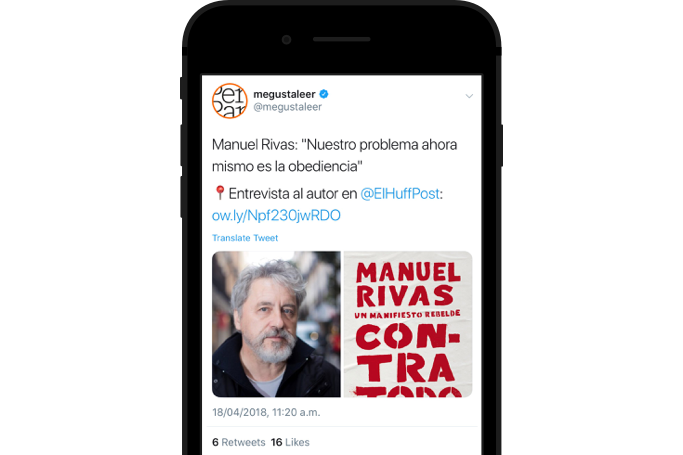 Test first, then implement
Try out organic methods to see how Twitter users react and interact with your content and products before running paid campaigns
directly.
Take a risk and be as unconventional as your brand and business allow.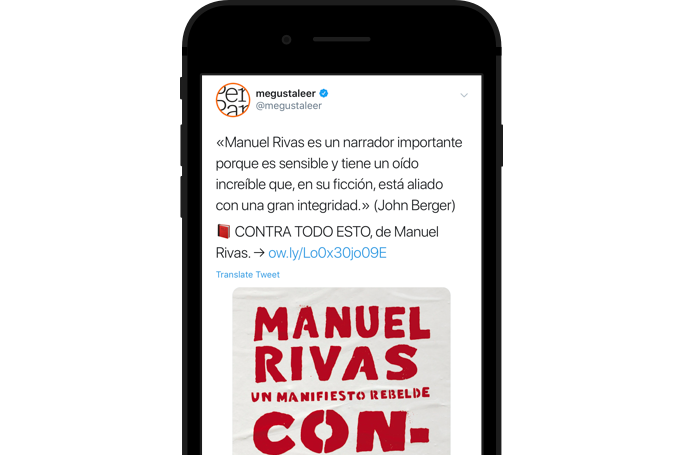 Ready to advertise on Twitter?