See how you can achieve similar success
See how you can achieve similar success

Footwear brand attracts new audience
The Arabian footwear brand Mashii (@Mashii) offers designs combining both the old and new in a unique fusion. Inspired by mathematical formulas, Mashii mixes heritage styles with modern touches to create comfortable and stylish shoes made of the finest natural leather.
Mashii wanted to attract more people to its online shop, so used a website clicks (now called website traffic) campaign to increase its click-through rates. As Saudi Arabia is Mashii's most important market, and Saudi youth are famous for their passion for Twitter, it was an obvious choice to find new customers for this market and others across the Gulf region.
Mashii's daily promotional campaigns were aimed at Twitter users in Saudi Arabia, UAE, Bahrain, Kuwait, and Oman.
Twitter offers a wide variety of targeting options that help us attract new, hard-to-reach customers, and Twitter offers a wide range of creative options to help us communicate our message.
Approximately 100% increase in click-through rates
Ads are most effective when they're shown to a receptive audience. Mashii chose to use Twitter for its great range of targeting options, which enabled them to narrowly target the demographics of the audience most likely to become Mashii customers.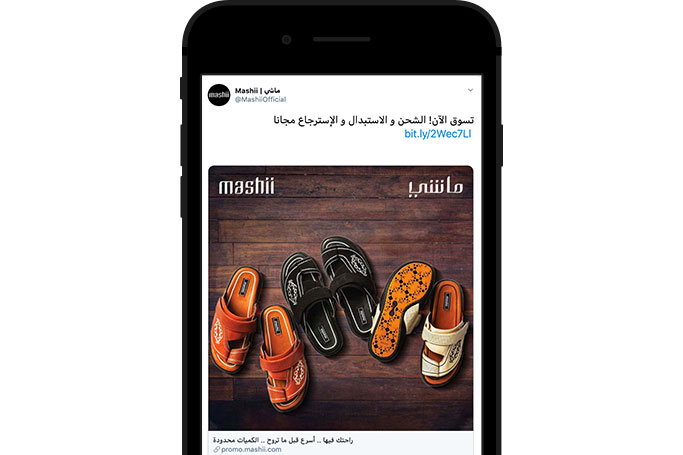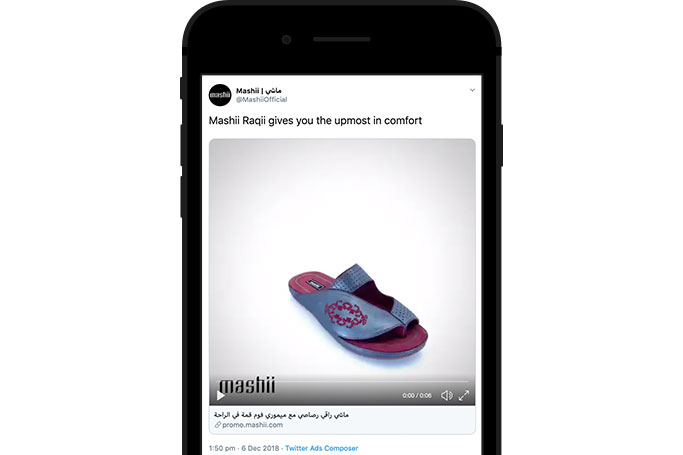 Use a clear call-to-action
Simply seeing an ad isn't enough. Mashii's Twitter campaign included buttons, such as "Add to Cart" or "Shop now", to entice people to immediately take action like browsing or buying products. These prompts encouraged more people to enter the online shop and potentially become customers.
Ready to advertise on Twitter?