See how you can achieve similar success
See how you can achieve similar success

Media specialist uses Twitter to promote cultural festival
The Janadria festival (@AlJanadriaFest) is Saudi Arabia's national festival of heritage and culture. Held annually on the outskirts of Riyadh, it celebrates every aspect of the country's past, present, and future. Leading media consulting and production company Pyramedia (@pyramedia_group) was the official public relations partner of the festival.
Pyramedia created a campaign to raise awareness of the festival and to make 2018/19 the most successful Janadria ever. Using a mix of Arabic and English, the Pyramedia team posted content covering the wide variety of events taking place. Success was measured in terms of an increase in festival visitors, as well as an increase in Twitter followers.
The Janadria campaign was aimed at people living in Saudi Arabia and the Gulf Co-operation Council (GCC) countries. The general public, businesses, and government entities were all included in the target audience.
Twitter allows real time results and enables us to create a high level of engagement between the customer and the service provider. It helps us to deliver the message better than any other communication channel.
Followers (from ~12k to ~25k)
Create compelling content
Pyramedia wanted its content to reflect the variety of events taking place as part of Janadria. So a highly qualified team of photographers, graphic designers, and editors worked together to create fresh, exciting media throughout the festival. Their aim was to capture all the activities of the exhibitors and to highlight the human side of the festival.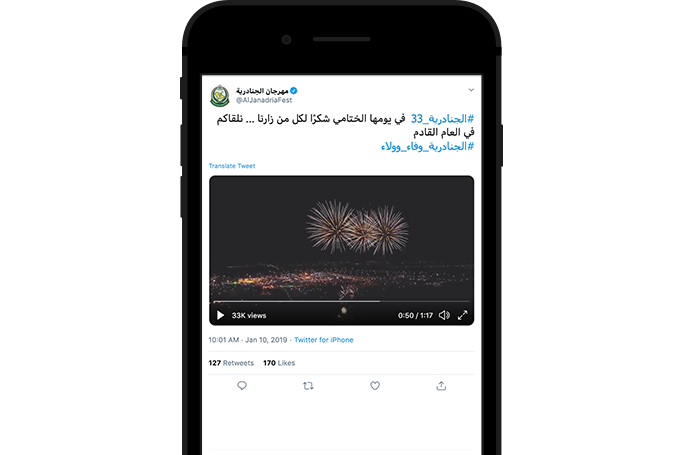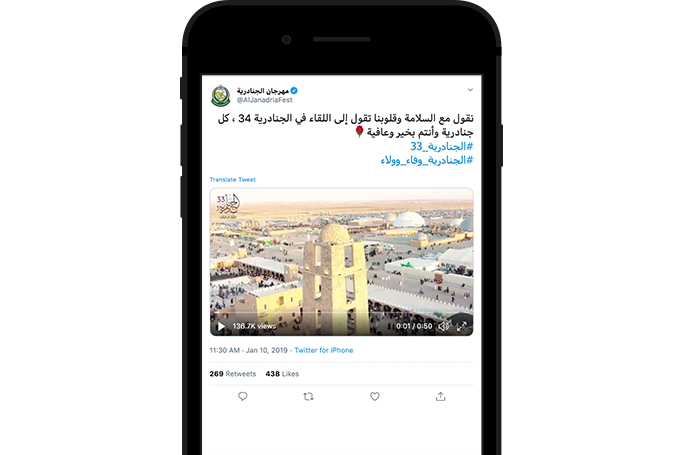 Twitter offers a comprehensive range of targeting options to help ensure that ads reach the right people. Pyramedia used geo-targeting to raise awareness of the festival within Saudi Arabia and the GCC countries, and even went so far as to specifically target the city of Riyadh. The team credit this granularity for helping to increase the number of visitors to the festival.
The Pyramedia team used metrics such as video views, engagement, Retweets, and followers gained to measure the performance of each Tweet. They reviewed performance every three days, and then used this information to focus their spend. They could clearly see which content was performing best, and tailor their strategy accordingly.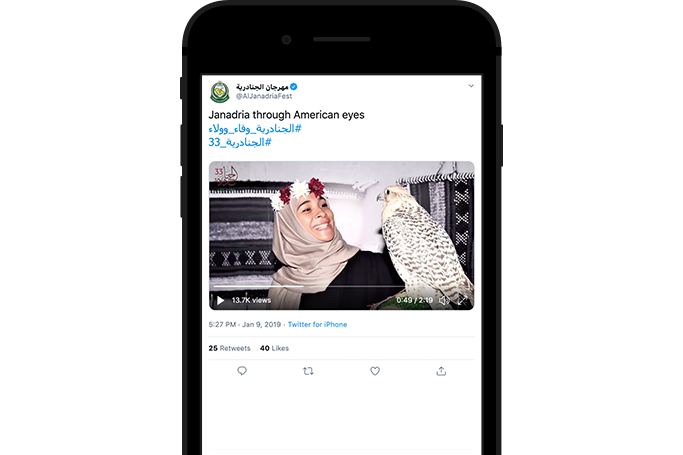 Get personalized support from our Twitter Ads team