Case Study
It's delivery...it's DiGiorno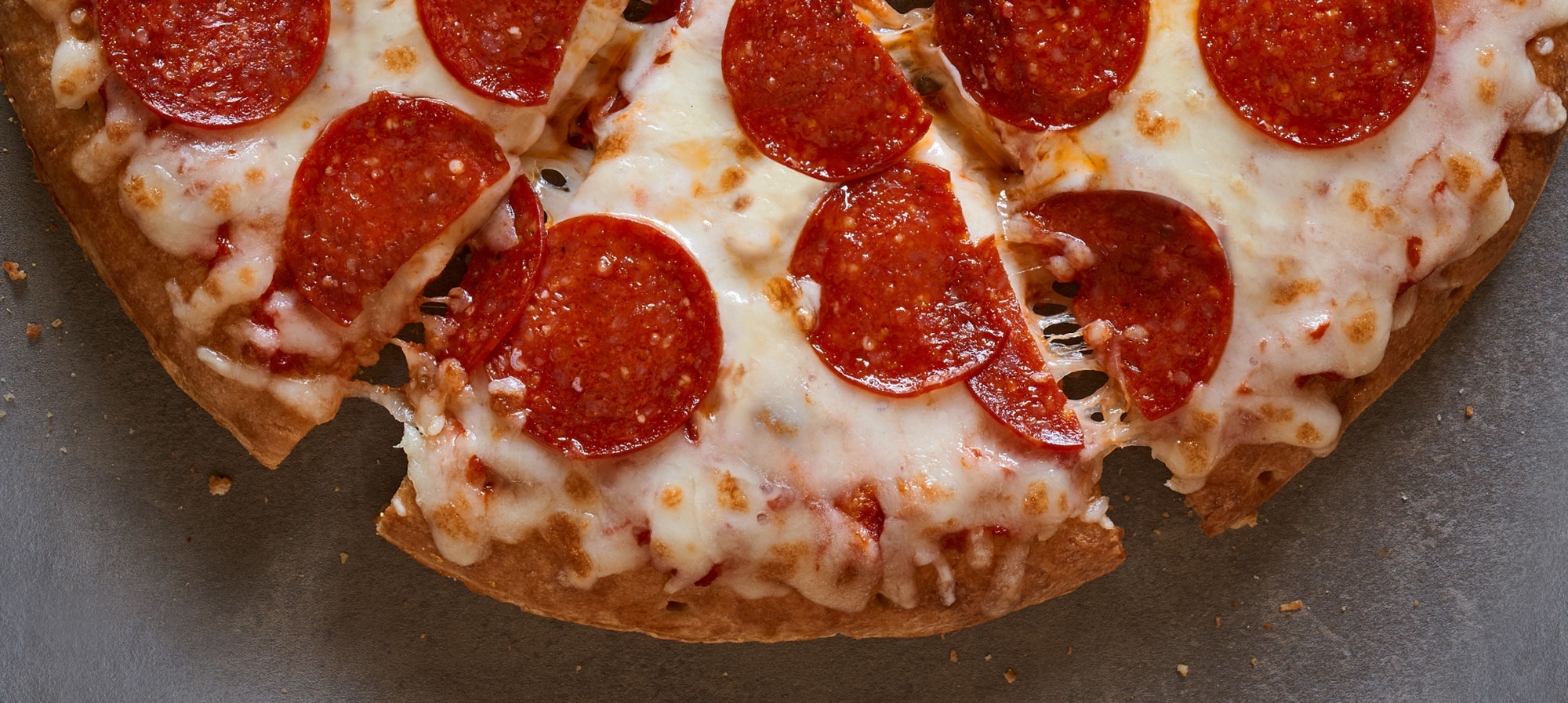 55.3M
Promoted Trend impressions
1.75M
Tweets around Fooji deliveries
78%
net positive sentiment
During National Pizza Month in October, when major pizza brands are vying for consumer attention, DiGiorno (@DiGiorno) wanted to capitalize on the surge in conversation among pizza lovers and stay top of mind. DiGiorno knew that pizza is the most talked-about food on Twitter,1 and that brands that met their internal KPIs were 2.3X more likely to have included Twitter in their launch plans than brands that didn't.2 Twitter was the natural place to launch their new #DeliverDiGiorno campaign.
DiGiorno took its famous catchphrase — "It's not delivery, it's DiGiorno" — and flipped it on its head by delivering 1,100 free pies to pizza fans in five major US cities. For a month, at least, it was both delivery and DiGiorno. 
DiGiorno needed to raise awareness of its campaign and encourage people to engage with it. To make the offer even more compelling, the company used Twitter to turn its promotion into a game. Using high-impact 24-hour takeovers of the Twitter Explore tab, as well as Promoted Tweets and Videos, DiGiorno announced a contest to pick the final two cities where it would deliver based on how many people Tweeted the hashtag #DeliverDiGiorno and the name of their city.
On October 1, DiGiorno ran a Promoted Trend Spotlight to encourage users to Tweet the hashtag #DeliverDiGiorno and the name of their city in the hope that DiGiorno would select it as one where it would make deliveries. Spotlight, a 24-hour takeover of the Explore tab — Twitter's most valuable space — put DiGiorno's message front and center.
Deliver the goods (literally).
After the launch, DiGiorno selected the top markets and collaborated with Fooji (@goFooji) to select 1,100 fans to receive free pizzas. People who Tweeted the hashtags #DeliverDiGiorno #Promo along with a pizza emoji that day could vie for the chance to have a free pie delivered to their home.
The #DeliverDiGiorno campaign helped DiGiorno break through during National Pizza Month. The #DeliverDiGiorno hashtag generated 8.5 million Tweet impressions and a positive sentiment rating of 78%. The number of Promoted Trend Spotlight impressions topped 55 million.
The campaign also drove offline results: It inspired media coverage in each of the five cities selected for delivery, generating TV reports in four cities that engaged with the campaign and more than 1,000 news stories. The #DeliverDiGiorno hashtag landed in the top five trending Tweets for New York City, and the campaign generated nearly 20 million PR coverage impressions.3
The DiGiorno campaign demonstrated how using Twitter in creative ways can help brands drive awareness and achieve their launch goals.
Sources:
1. Twitter internal, Tweets from March 1, 2018, to March 1, 2019, retrieved March 2019
2. Bain & Company, 2019 Launch Marketer Survey, US, n=650
3. DiGiorno internal data, Weber-Shandwick
Brands are connecting with people on Twitter in unique and creative ways. And so can you.
Reach your most valuable audience at scale when it matters most.