Case Study
How Saudi National Bank took the Twitter Spotlight during Ramadan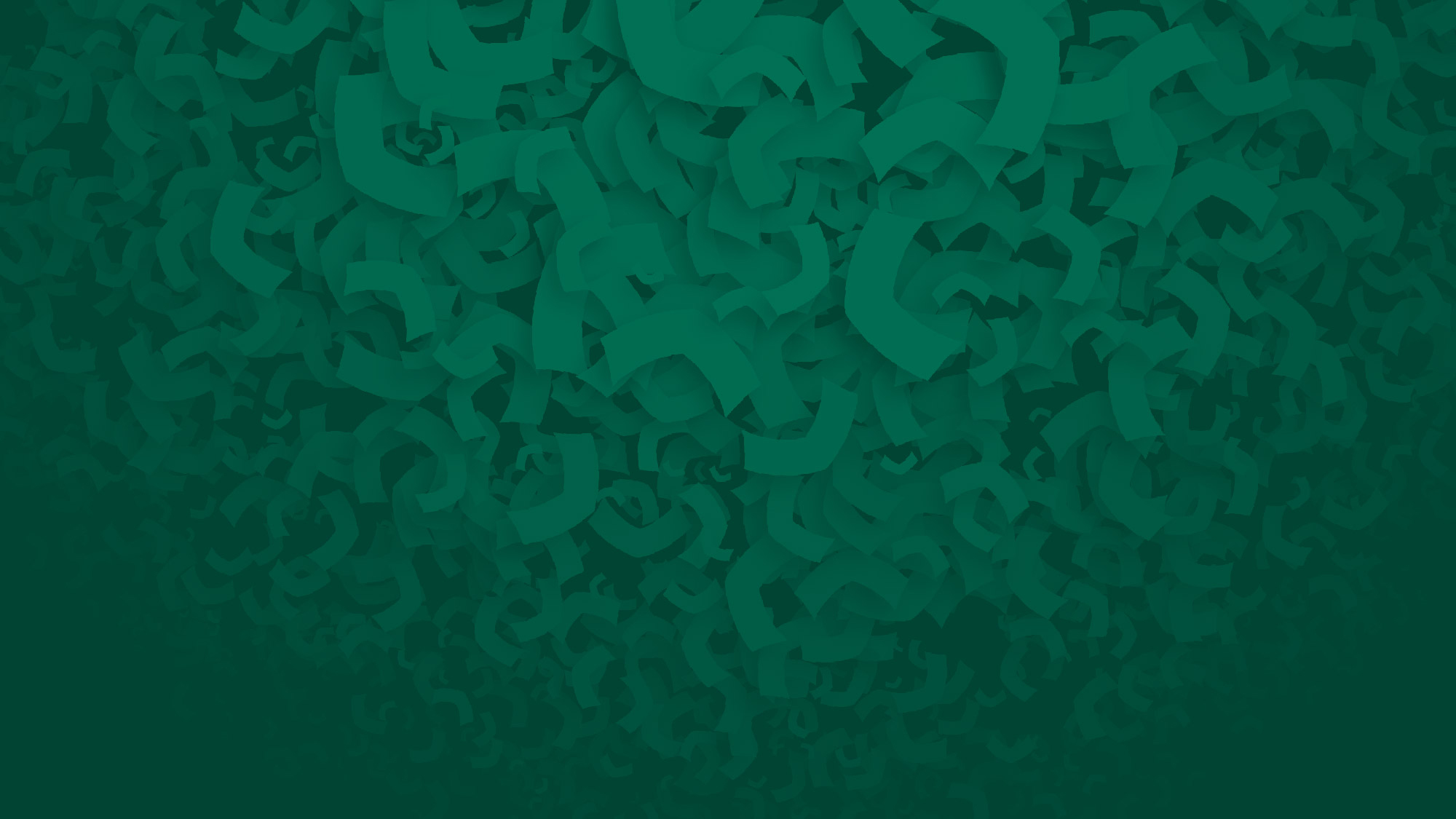 For its first Ramadan campaign since the merger of NCB and Samba Financial Group, the newly created Saudi National Bank (@snbalahli) was looking to connect with an engaged and receptive audience. It seized the opportunity to promote its Ramadan offers in the feed – taking advantage of the full suite of Twitter solutions.

Ramadan is a prime time for brands looking to connect with consumers and Twitter is the prime location for a creative campaign. During the holy month, 50% of Twitter users in Saudi Arabia spend more compared to the rest of the year, while 64% are likely to be influenced by promotions and offers.
To optimise this fruitful period, @snbalahli designed a multi-campaign and product approach that would garner the most impact with a targeted Twitter audience. First, it set out to drive mass awareness with a Twitter Takeover. This enabled @snbalahli to own the top spot in both the Twitter Timeline and Explore tab for 24 hours - gaining maximum exposure for its message.
Meanwhile, a Twitter Amplify sponsorship of MBC's popular show Al Assouf built cultural relevance by aligning @snbalahli with premium, relevant content. A branded hashtag ensured the bank stayed top of mind throughout conversations. 
Having put itself front of mind with customers, @snbalahli moved to the next stage of the campaign - converting engagement into action. The primary aim of this phase was to increase downloads of the SNB mobile app, a key touchpoint in the brand's digital strategy. Twitter App cards were deployed to promote the app's features, with an install button taking users directly to where they could download the app.
In addition, a range of Twitter Website Cards and Carousels drove Twitter audiences to the SNB website where they could learn more about the offers and sign up for the products through a form. In conjunction with this, a series of Video Ads were used to generate awareness and increase football for the SNB Ramadan tent, which was activated in shopping malls.
@snbalahli boosted its exposure with a Twitter Timeline and Explore Tab Takeover, putting it in the limelight for 24 hours.

A Branded Hashtag allowed the bank to stand out and stay top of mind in the Ramadan conversation.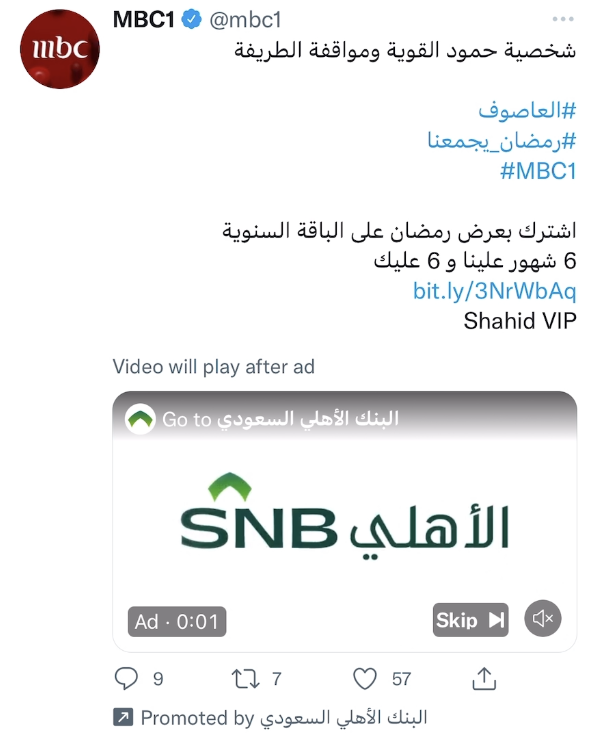 @snbalahli asserted its cultural relevance by using Twitter Amplify to align with premium content like MBC's Al Assouf, Saudi.
The @snbalahli Ramadan campaign outperformed both result and cost benchmarks. It saw a massive 688% increase in the use of the branded hashtag, highlighting high volumes of conversation. Meanwhile, it garnered a total of 132 million impressions, 12 million Pre-roll views, and a Pre-roll view rate of 54%. It reached an engaged audience too. The overall engagement rate was 1.65% and video viewers of the campaign reported significantly higher levels of Ad Recall. Perhaps most impressive was the impact on website traffic and app downloads. The campaign resulted in 1.1 million clicks, driving consumers directly to @snbalahli's website and app, and fostering new leads.
Brands are connecting with people on Twitter in unique and creative ways. And so can you.
Reach your most valuable audience at scale when it matters most.