Fundación Mutua de Propietarios
See how you can achieve similar success
See how you can achieve similar success

Non-profit organisation uses Twitter to help change lives

Fundación Mutua de Propietarios(@FundacionMdP) is a non-profit organisation created by Spain's oldest insurance company. Its goal is to improve accessibility for those with reduced mobility by helping to create an environment that takes everybody's needs into account. Through its 'Sin Barreras' (Barrier-Free) programme, it offers grants to help pay for required improvements. The foundation teamed with agency Lasker for its Twitter campaign.
This campaign aimed to raise awareness of the needs of people with reduced mobility. Using the hashtag #SuperVecinos (super neighbours), Mutua de Propietarios launched a video featuring the real-life case of 71 year-old Andrea. It wanted to show how Parkinson's had effectively trapped her in her own home, and how people's actions can make a difference. Campaign success was measured by video views, interactions, and website traffic.
This campaign was aimed at the general public in Spain, with no demographic restrictions. Mutua de Propietarios used First View (now called Timeline Takeover) and a Promoted Trend (now called Trend Takeover) to ensure maximum visibility on launch day.
Our experience with Twitter in this campaign has been excellent. It's the ideal place to generate conversation and disseminate a video piece on launch day for a campaign.
The Mutua de Propietarios team had a set date for the launch of their campaign so that they could use First View (now called Timeline Takeover) and a Promoted Trend (now called Trend Takeover). Before that date, however, they ensured that they left themselves plenty of time for testing and modifications. They tried out different layouts and styles before they settled on the final video format, and even allowed for last-minute tweaks.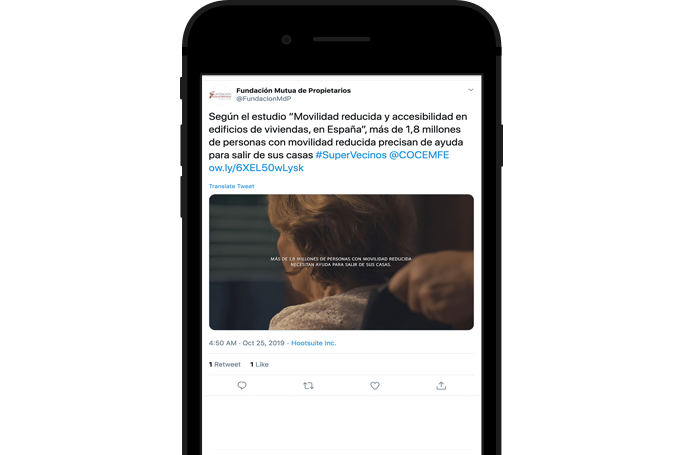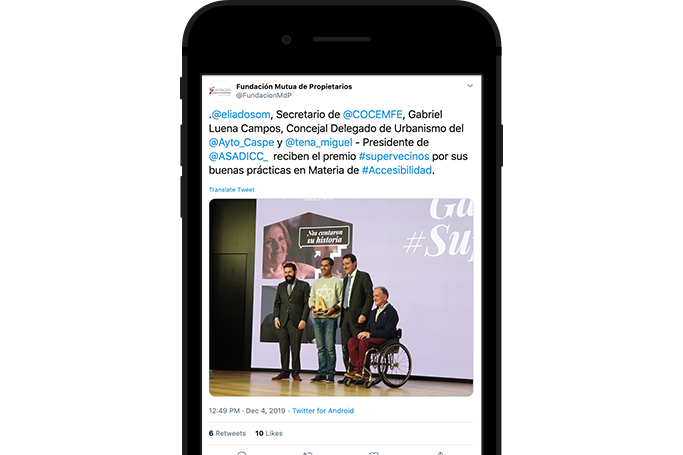 Use the available support
Twitter offers support at every stage of an ad campaign, so don't be afraid to use it. The best help and advice is based on experience, and the support team have plenty of it! Mutua de Propietarios and Lasker had a dedicated Customer Success Account Manager to help with their strategy, but even those on a tighter budget can ask the experts to help ensure things run smoothly.
Make an emotional connection
No matter what the subject of an ad campaign, Twitter can help build a real connection with the audience. Mutua de Propietarios' #SuperVecinos campaign made people think about their own situation and how they could affect the lives of others. Strong calls-to-action like "It's in your hands" and "We can make a difference" encouraged people to get involved and share their own stories.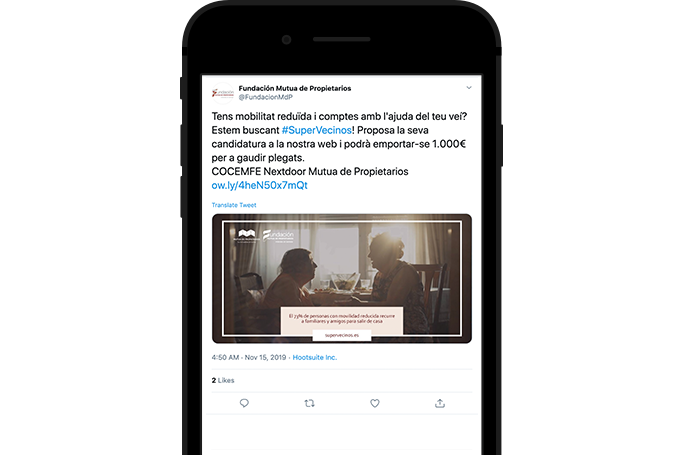 Ready to advertise on Twitter?