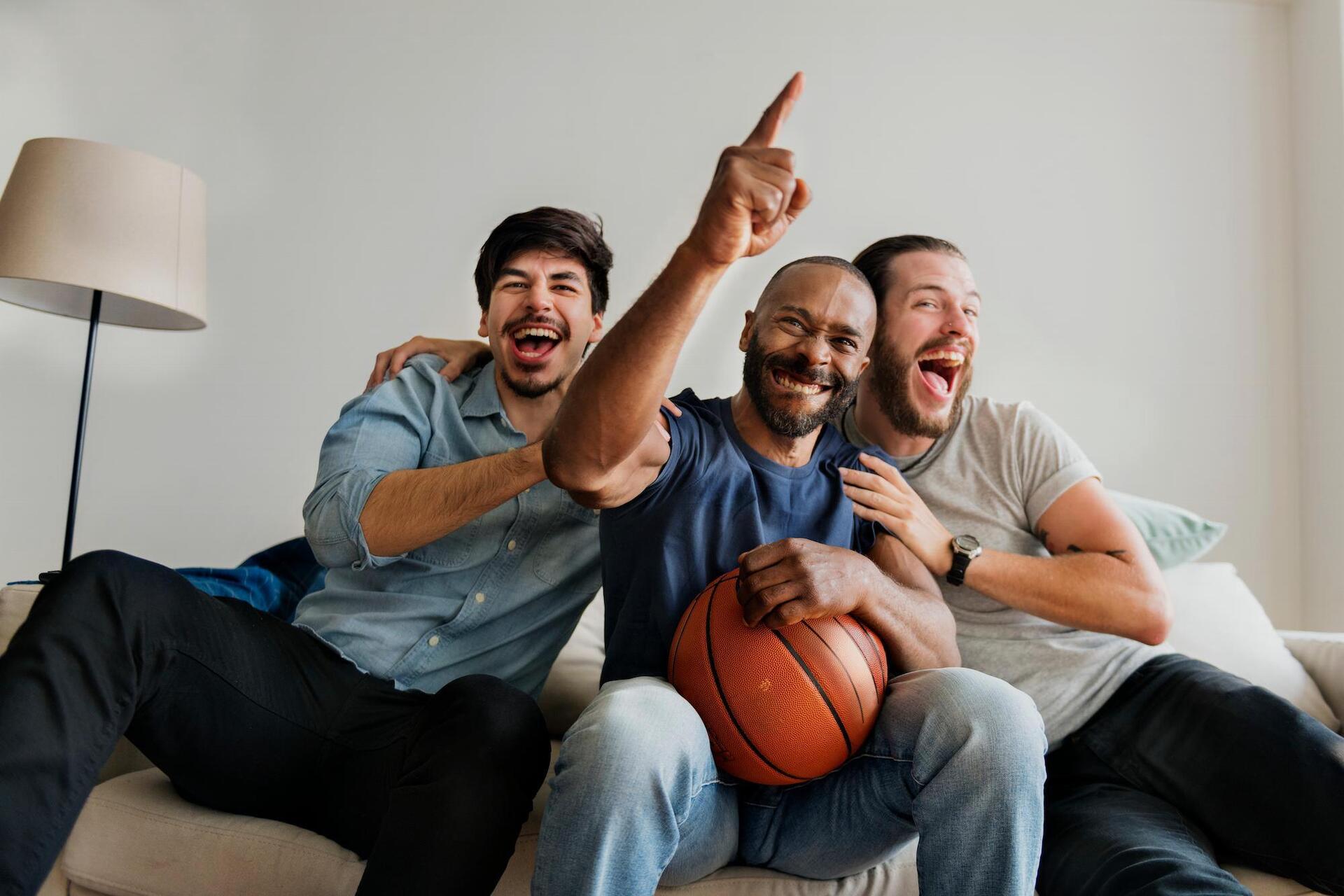 A popular fantasy sports brand connects with the "Return of Sports" and drives customer acquisition on Twitter
See how you can achieve similar success
See how you can achieve similar success

DraftKings (@DraftKings) Daily Fantasy Sports mirrors season-long fantasy sports, but condenses the experience into shorter day- or week-long contests. Competitors draft player rosters and earn points based on their athletes' in-game performance. This allows users to test their skills and knowledge with friends or other fans nationally. They also have a separate product, DraftKings Sportsbook (@DKSportsbook), which is their sports betting app that offers betting options on all types of sports and contests. DraftKings Sportsbook is a top-rated app that uses modern technology to create a safe and secure online sports betting platform, available on both mobile and desktop.
DraftKings invests in Twitter Ads to connect with the diverse sports community that's active on Twitter. They've been able to drive reach and increase conversions by marketing the launch of new products on Twitter, and despite a global pandemic, this time was no different. 
Before March 2020, DraftKings was already navigating challenges from ongoing audience and media fragmentation. In mid-2020, as the world adapted to the COVID-19 pandemic, these challenges were exacerbated by the shutdown of live sports. All this occurred amid a broader backdrop of ongoing sports betting legalization rolling out across the country. 
In July 2020, when live sports were starting to come back, DraftKings launched their "Return to Sports" campaign series to connect with the nationwide movement and excitement. They used Twitter's takeover products (for their Daily Fantasy Sports product only) and premium video solutions to drive brand awareness during the first phase of the campaign, and then shifted focus to mobile app promotion to drive strong customer acquisition and in-app engagement closer to the live sporting events.
For this campaign, DraftKings targeted sports fans in the United States. They leveraged Twitter's specialized targeting capabilities to reach people who were talking about and engaging with various sports shows and networks. 
To better reach specific sports fans, DraftKings also targeted audiences into core sport-specific and location-specific ad groups. This allowed them to customize their copy and creatives to connect with more specific audiences.
For their campaign creatives, DraftKings leveraged their creative team to build their assets in tandem with Twitter's best practices (using short copy, emojis, hashtags, and highlighting offers). Their copy and creative were also optimized from previous learnings and tweaked over time based on results.
To track and measure their results, DraftKings worked closely with their internal and external data sources, measuring real-time conversions and in-app actions. DraftKings had high expectations for this campaign, however in some instances, Twitter's results doubled and tripled their goals.
Bring launches to Twitter

DraftKings used Twitter's mobile app promotion campaigns to drive customer acquisition and in-app engagement, and saw incredible success. They previously also launched other products on Twitter with similar results, including launching their Sportsbook betting app in newly-legalized states like Tennessee and Michigan.
Twitter is a proven platform to help brands launch better and achieve greater results, with research showing that brands who included Twitter in their launch plans are 2.3X more likely to meet their KPIs.
Source: Bain & Company, 2019 Launch Marketer Survey, US, n=650
Aggregate different audience groups
Since DraftKings and Sportsbook offer play across a wide variety of different fantasy sports categories, a one-size-fits-all type of messaging wouldn't have resonated with their audience's diverse interests. Instead, DraftKings planned ahead for this by creating different ad groups during their campaign setup with customized messaging and creative that focused on different events, different sports, and different locations and states in the US.
This personalized strategy helped DraftKings tailor their Tweets and messaging to better reach and resonate with sports-specific themes and fans.
These recent improvements are already paying off for our customers. In mid-2020, with the return of the NFL and NBA, DraftKings connected with the growing sports conversation on Twitter to drive engagement within its app. DraftKings leveraged Twitter's performance ad product suite to generate strong customer acquisition, and an increase in positive sentiment and mentions.