Campus Superior success story
See how you can achieve similar success
See how you can achieve similar success

Education provider builds interest in courses

Campus Superior (@campussuperior) is a training organisation offering classroom-based, online, and distance learning courses. Headquartered in Barcelona, they offer an extensive catalogue of courses covering subjects ranging from fashion design to child psychology. 
Campus Superior used a website clicks (now called website traffic) campaign to drive traffic to their website and increase the number of potential students contacting them directly.
The target audience was broad thanks to the wide variety of courses available, with potential students ranging from 16 to 60 years old.
Our experience with Twitter is exceptional. We have not only raised the number of visits and conversions of our website, but we also get personalised advice through our account manager. What else can one ask for?
Using the right visual content in a campaign can be the key to attracting valuable site traffic. Campus Superior mostly use images of real students or classrooms to showcase their brand. They've found that real-life examples can inspire prospective students more than repeated stock images.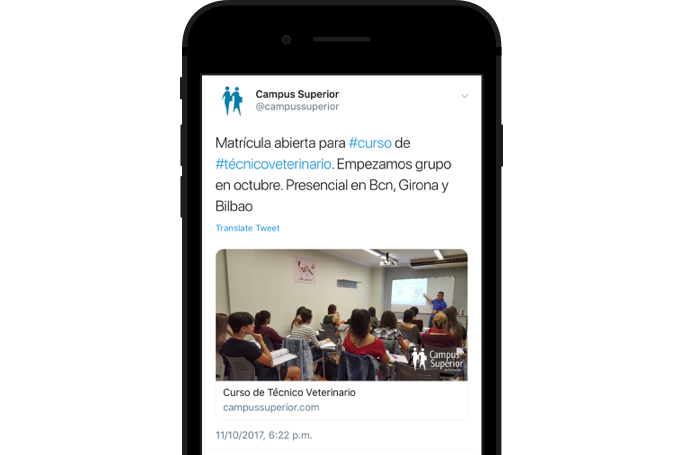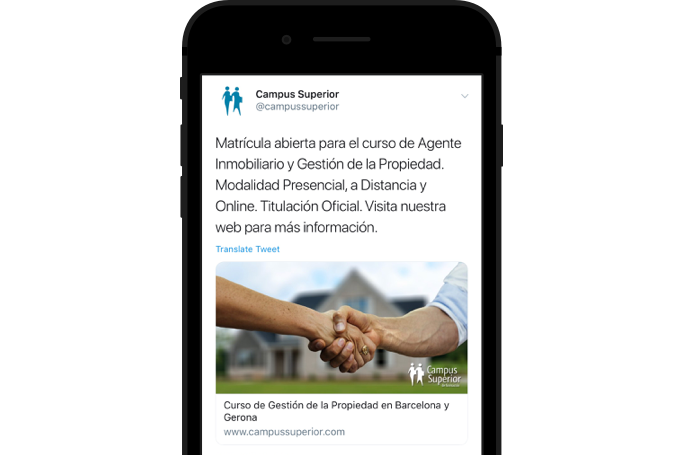 Consider hashtags carefully
Hashtags are great for starting conversations on Twitter. But if the goal is to get people to click through to a website or use other contact methods, then they can become a distraction. Campus Superior decided not to use hashtags for their campaign, but concentrated instead on the body copy and call to action (CTA).
Use a strong call to action
The ultimate goal of this type of campaign is to convert potentials into actuals. Campus Superior found that simple CTAs like "Visit our website", "Click here to register", or simply "Follow us" worked very well. They also used CTAs that didn't lead directly to web content, but inspired different types of action, such as "Call us".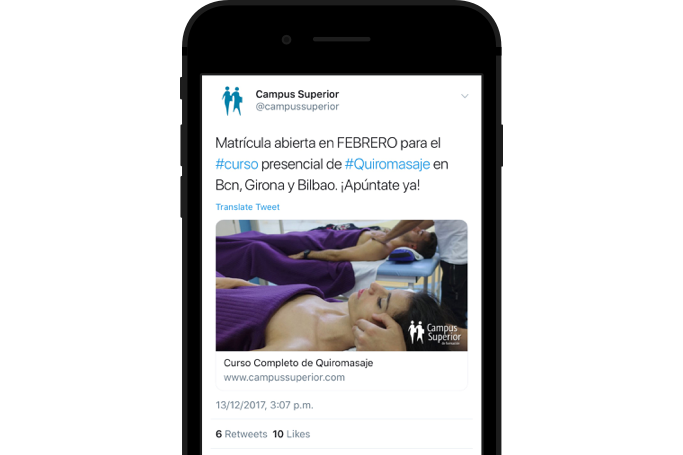 Ready to advertise on Twitter?