See how you can achieve similar success
See how you can achieve similar success

Spanish bank spreads the word about financial education
Bankademia (@Bankademia) is a financial education programme established by the Spanish bank, Bankia which helps people to understand financial concepts in a clear and simple way, and answer the doubts we all have in the day to day on certain aspects such as savings, loans, investments, budgets, investment funds, etc..
The Bankademia Twitter campaign aimed primarily to raise awareness of the programme among the general public in Spain. Many people do not feel that they have access to reliable information when it comes to financial matters, so Bankia wanted to achieve maximum exposure. The initial campaign was based specifically on the issues surrounding buying or renting a property.
The target audience was people aged 25–54. Bankia also decided to focus solely on those who access Twitter via mobile devices, and used Sponsored Moments with Spanish news outlet El Mundo.
Twitter lets you go further thanks to its catalogue of special assets and innovative formats. Its Customer Success Account Managers also offer outstanding support.
Don't be afraid to ask for help
Designing and implementing an advertising strategy isn't easy. Twitter offers help and support every step of the way. Bankia had a dedicated Customer Success Account Manager that their team could contact, but those who take the DIY approach also have access to outstanding support. If in doubt, get in touch!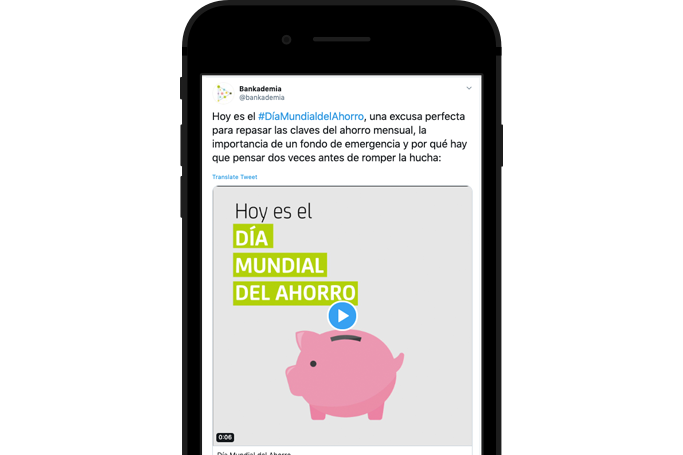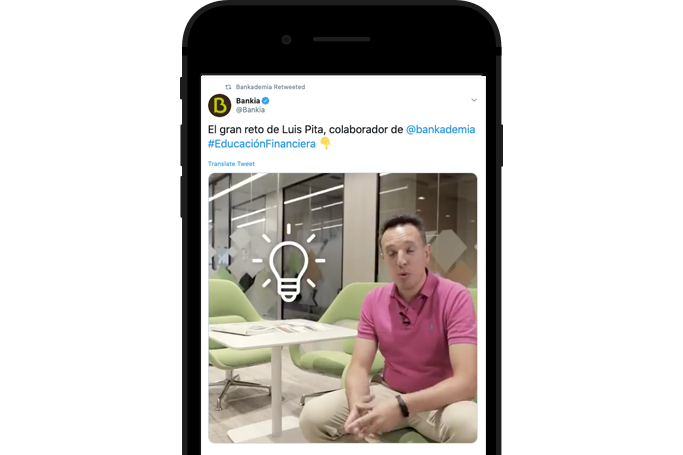 Twitter offers a range of exciting and innovative advertising options. The team behind the Bankademia campaign chose to use Sponsored Moments, working in conjunction with media outlet El Mundo, which has over 3 million followers. At the same time, they also created video Website Cards (now called Website Buttons) to drive traffic to their website.
Make the most of targeting options
Just say no to mirror strategies! Don't use the same ads over and over. Tailor content to specific audiences, and then use Twitter's targeting options to reach them. Bankia used keyword and interest targeting, as well as follower look-alikes targeting to find accounts similar to those already following housing-related accounts.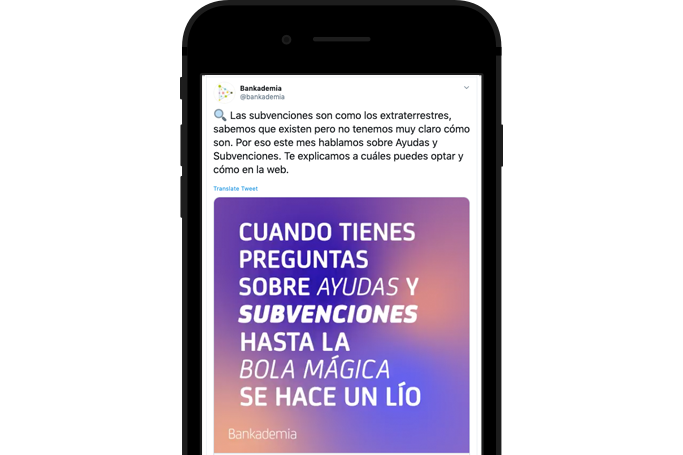 Ready to advertise on Twitter?