See how you can achieve similar success
See how you can achieve similar success

Game publishing company optimises spend with Twitter
Babil Games (@BabilGames) is one of the leading mobile game publishing companies in the Middle East and North Africa (MENA) region. Headquartered in Amman, Jordan, the company specialises in strategic games. Its most popular titles include the Nida Harb series, the most recent being Nida Harb 3 (@nidaharb3).
The company was aware that there were numerous gaming enthusiasts in the MENA region with active Twitter accounts. This meant that its adverts could quickly and affordably reach a large number of people who were likely to download Nida Harb 3 or its other games.
The campaign targeted male gamers aged 25–44 in the MENA region. The campaign was created in Arabic to appeal to those who prefer games that are fully localised.
performance of other marketing channels
Twitter is always live. There's no need to stick with the same old ads. The team at Babil Games found that it was a good idea to refresh their content as often as possible, sometimes even on a daily basis. Twitter enabled them to keep up with market changes and reflect global topics in their campaign.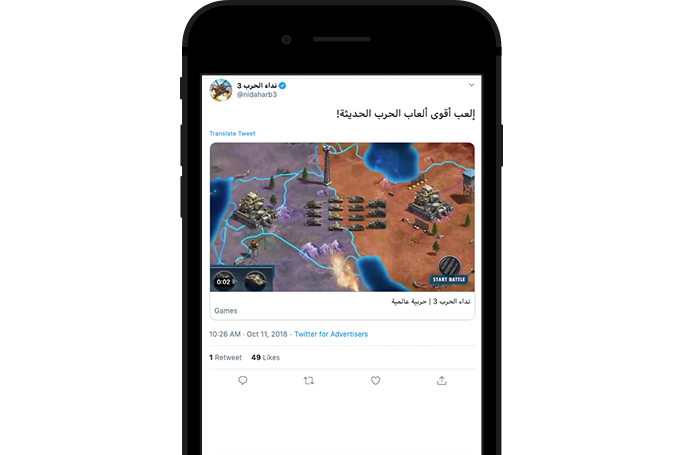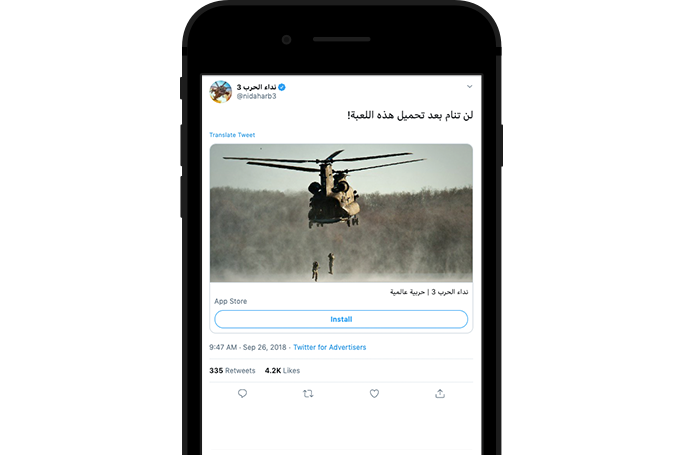 Try new targeting options
Twitter offers a wide range of targeting options to reach out to the right people. Babil Games took full advantage of this, and used targeting based on events and keywords, as well as follower look-alikes. This enabled them to get their message in front of the right people, and to focus their advertising spend where it was most likely to be effective.
There's always a temptation to adopt a more formal voice on Twitter. People generally respond better to a natural, friendly tone, however. They want someone who speaks the same language — in more ways than one! The team at Babil Games are passionate gamers themselves, so could communicate most effectively with their audience just by being themselves.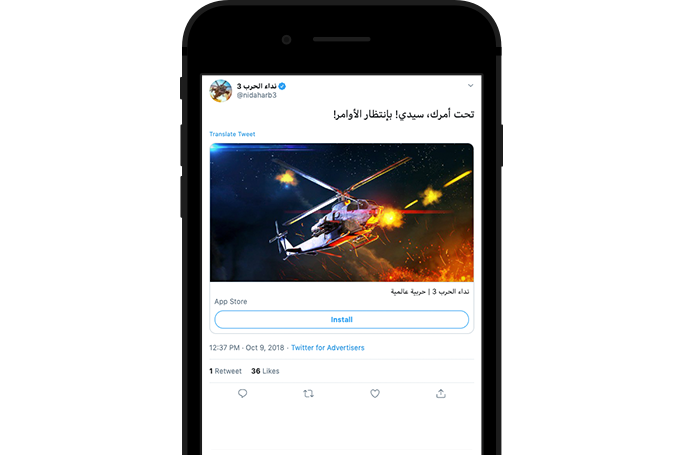 In today's vibrant and fast-paced world, we can never underestimate the capabilities of Twitter. A more mature demographic means that prospective customers on Twitter have a high lifetime value.
Get personalized support from our Twitter Ads team