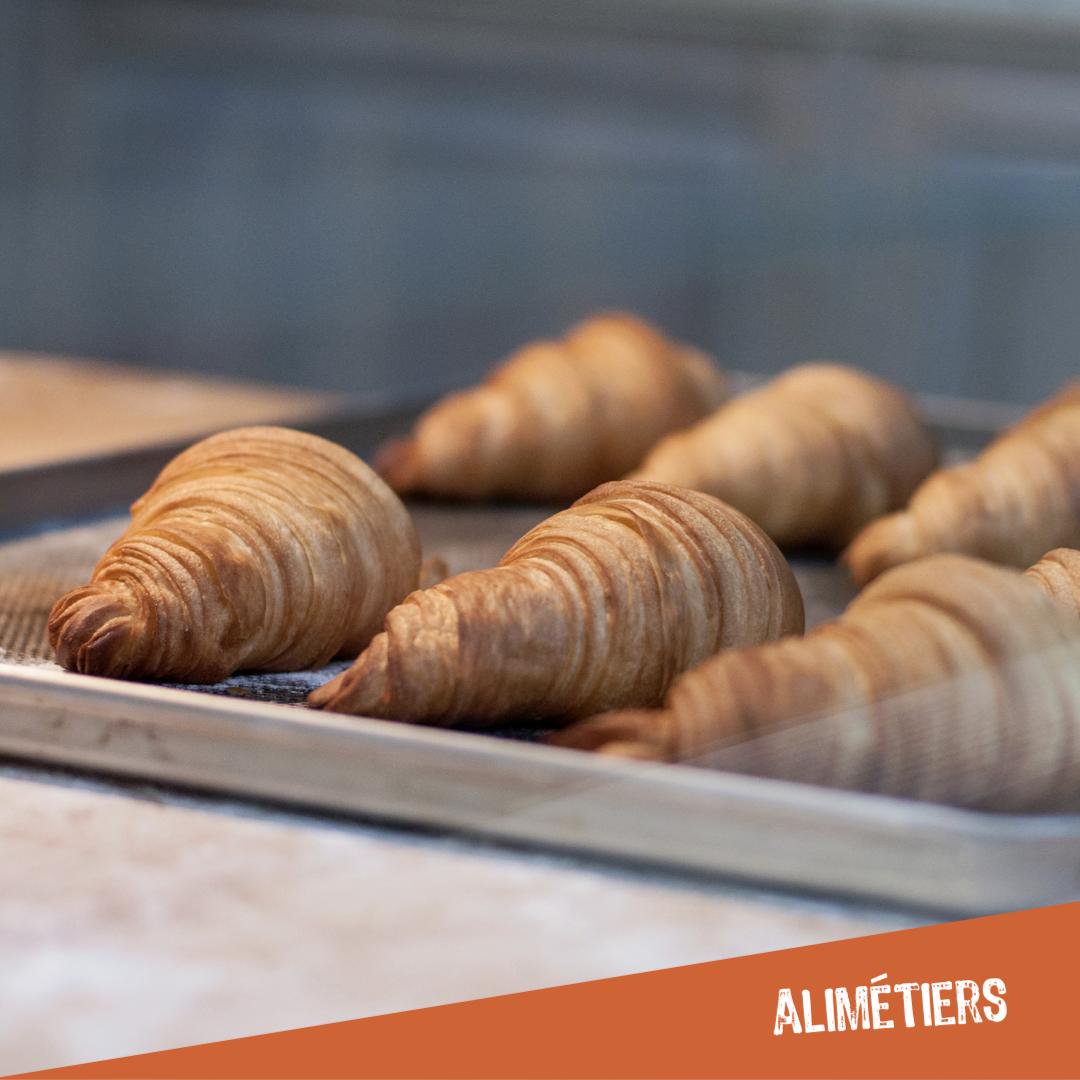 See how you can achieve similar success
See how you can achieve similar success

Food sector advocate Alimétiers triples the size of its community thanks to their Twitter campaign
The Alimétiers (@Alimetiers) programme promotes the range of careers and training opportunities available in the food sector. The alimetiers.com website brings together job postings, career information, and details of training partners. The team also meets with young people at job fairs and organises company visits for them. 
Alimétiers generally uses Twitter to share information regarding the food sector. A follower campaign aimed to build awareness of the programme by not only increasing the size of their audience, but also targeting the right people. 
The programme is for students and job seekers. Alimétiers targeted French residents aged 18 to 35 who are interested in the food industry and currently studying or looking for work.
With its advanced targeting, Twitter allows us to establish direct contact with the right people. We help the relevant audience discover our programme and encourage them to follow us to stay informed throughout the year.
Leverage all the targeting possibilities
Twitter Ads offers a wide range of targeting options to reach out to the right people. Alimétiers had a specific audience in mind, so took full advantage of interest, keyword, and username targeting. They could ensure that their content was reaching people who were actually interested, and achieve their goal of building an active community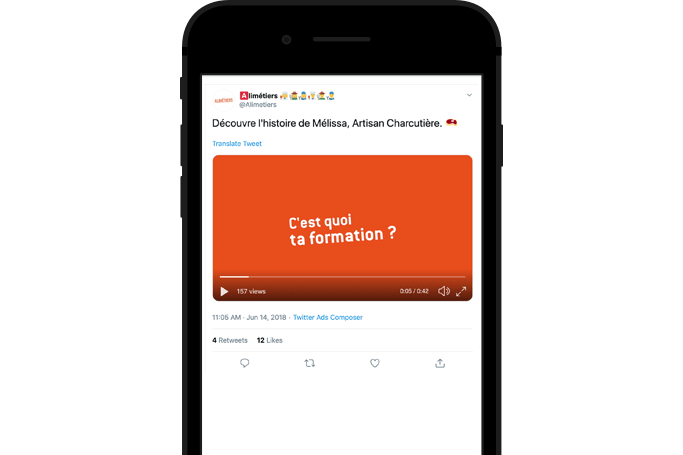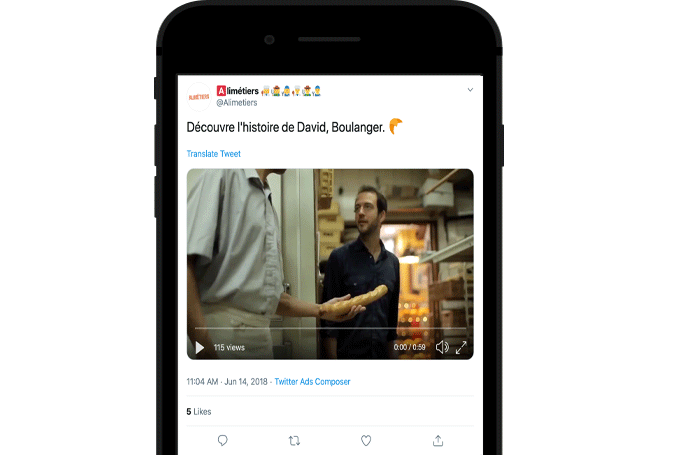 Segment campaigns by targeting type
Once Alimétiers had decided on the types of targeting to use, they then created unique campaigns for each targeting type. In marketing, one size does not fit all, so they could use appropriate content for each audience segment. An 18 year-old student, for example, would see very different content to a 30 year-old jobseeker.
Analyse your campaigns to optimise them
The Alimétiers team used Twitter's flexibility and real-time analytics tools to take full control of their content. With access to useful data, they could immediately see what was working best and tailor their strategy accordingly. By focusing on the types of content their audience preferred, they could deliver industry news and spark discussion.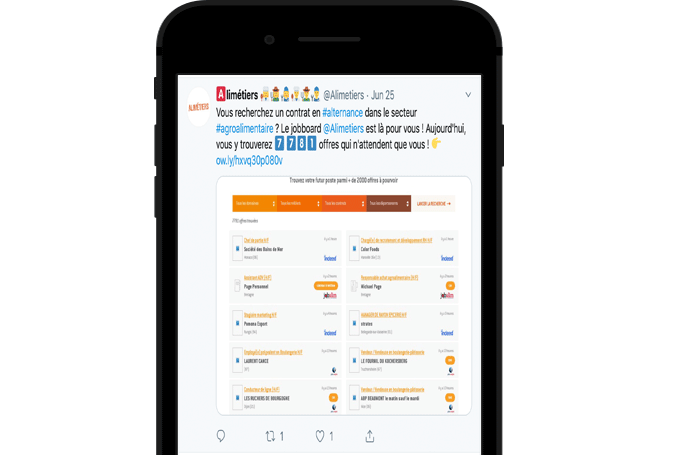 Ready to advertise on Twitter?