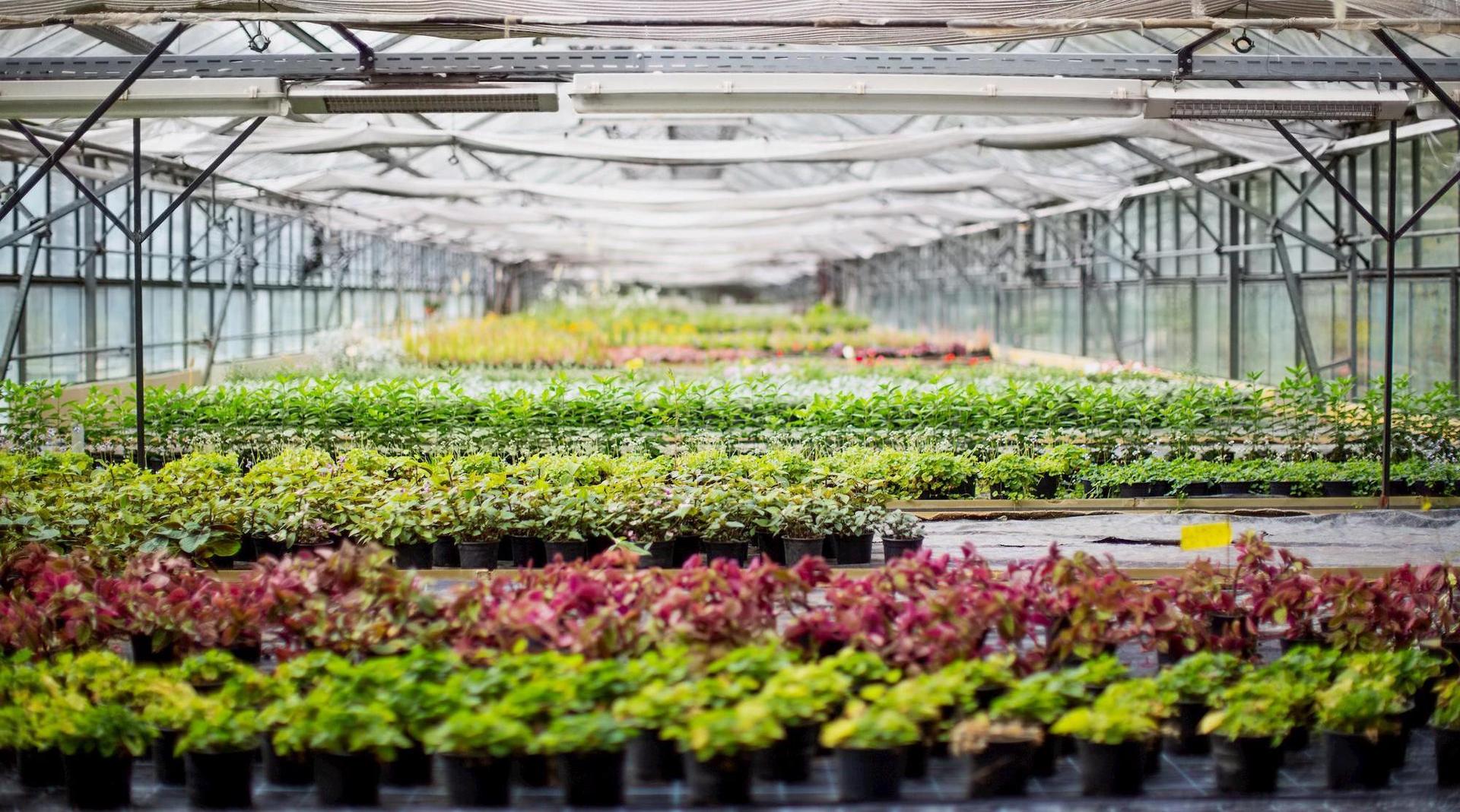 Al Watania Agriculture Co.
A Middle Eastern agriculture company builds awareness and drives sales on Twitter
See how you can achieve similar success
See how you can achieve similar success

Al Watania Agriculture Co. (@WATANIAAGRI) was established in 1982 as a social initiative to achieve food security and provide healthy, fresh food in Saudi Arabia. Today, it's one of the largest companies in the world that specializes in organic agricultural production in the Middle East. They produce thousands of tons of organic fruits and vegetables, juices, flours, and more annually.
Al Watania Agriculture worked with marketing agency SAMA Meridian to run a Twitter Ads engagements campaign to build awareness of their company, generate new leads, and increase sales. They typically use Twitter organically for the same reasons and have built a loyal following by doing so. They chose Twitter to achieve this goal because a large percentage of their target audience is already present and active on the platform, and they've historically been able to better reach their audience with higher ROI on Twitter than on other platforms.
Because of their emphasis on driving engagement, Al Watania Agriculture used Conversation Cards (now called Conversation Buttons) as their ad format, which is a special format designed to promote and foster conversations. They paired it with visually-striking creatives and drone-footage videos to grab attention. Together, this helped increase awareness about their brand and eco-agriculture farms.
For this campaign, Al Watania Agriculture targeted people in Saudi Arabia who are interested in a variety of food-related topics, including organic food, fast food, cooking, vegetarianism, and foodie news. They also used Twitter's keyword targeting and follower look-alike capabilities to reach more prospective customers.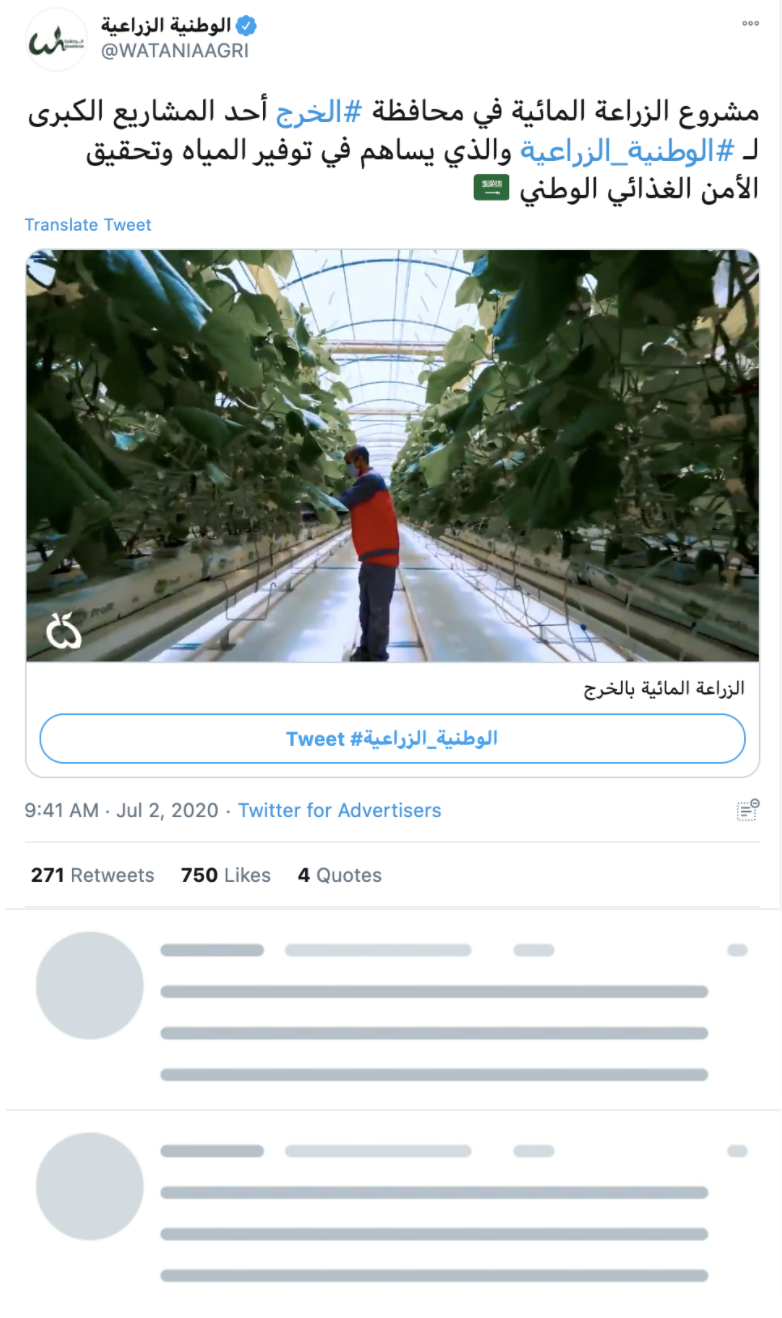 In this Tweet, @WATANIAAGRI shares a video about their Hydroponics project and encourages followers to Tweet with their hashtag.
increase in sales, versus advertising on other platforms
engagement rate, versus 3% without using the Conversation Card (now called Conversation Button)
cost-per-engagement (CPE), versus $0.08 without using the Conversation Card (now called Conversation Button)
Test and invest in creatives
Creatives are one of the most important parts of any campaign, as it's the first thing people see and the best chance at capturing attention. Al Watania Agriculture understood this well and tested several different Tweet formats — including Tweets with and without the Conversation Card (now called Conversation Button), with and without images or videos, and so on — to determine the best-performing combination.
Once it was clear that videos performed the best, they invested in a videographer to shoot drone footage of their farm and produce a short video about the company's projects. This high-quality asset and investment paid off by demonstrating the value of their work in providing water and achieving national food security to their audience.
In this Tweet, @WATANIAAGRI shares a video from their tomato harvesting season.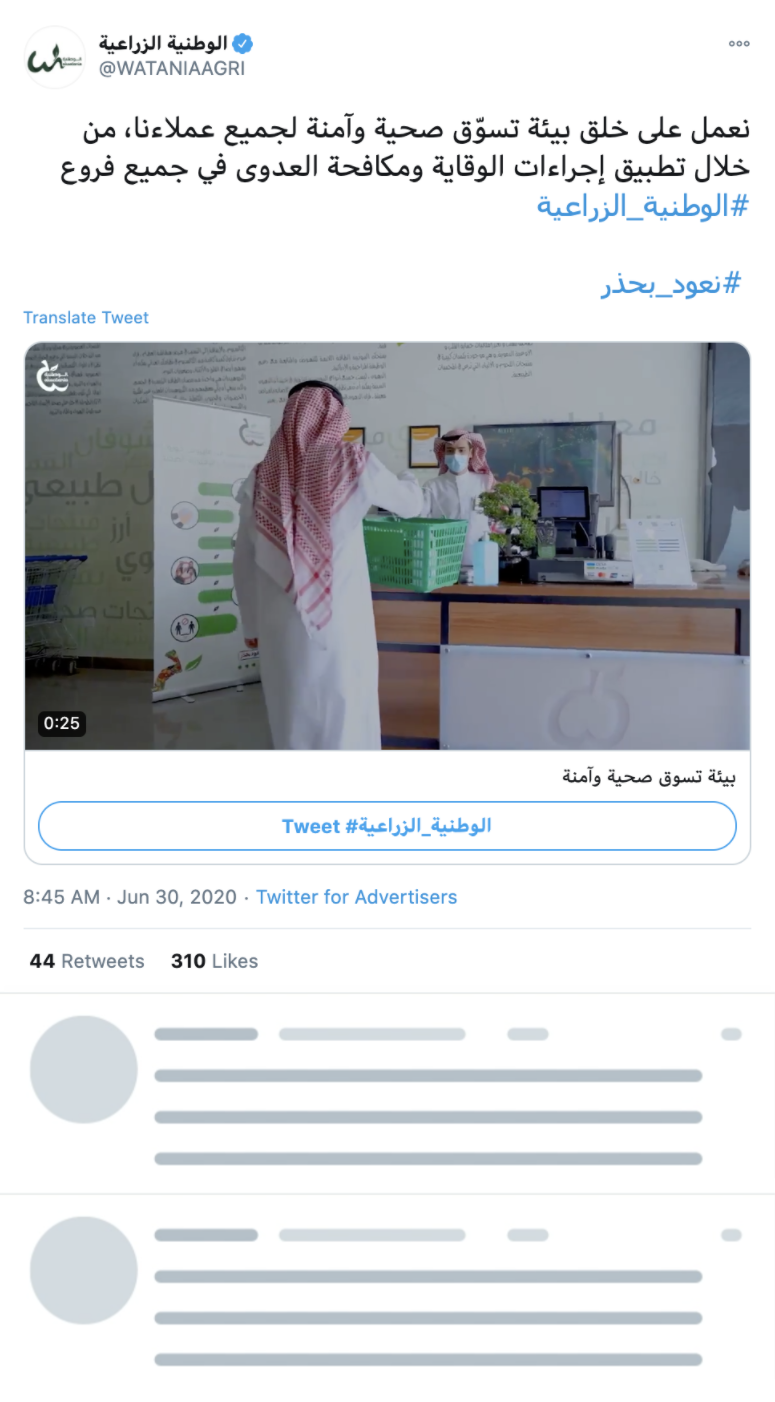 Throughout Al Watania Agriculture's creatives, and even in the majority of their organic Tweets, they feature real-life customers and people interacting with their products. They also compose their Tweet copy in a very straightforward, casual, and easy-to-understand tone.
These values, of businesses being human and authentic, resonate really well with Twitter's culture and the people on the platform. Twitter is where brands and people alike can open up and be real and unfiltered. Understanding and tapping into these themes helped Al Watania Agriculture achieve the success they did.
In this Tweet, @WATANIAAGRI shares a video showcasing their efforts to create a healthy and safe shopping experience for customers.
Twitter is a key channel for our marketing goals. We easily navigate through a variety of targeting and advertising options, and adapt them to our business objectives to drive more online interactions and create a new base of customers.