Plan for success with the 2022 Twitter Planner
Download the 2022 Twitter Planner

We've compiled some of our best Twitter tips and tools into our 2022 Twitter Planner to help you brainstorm and plan your marketing campaigns for 2022.
Learn our best practices, how to align your campaigns with your business objectives, and tips for setting campaign targets. 
You can use this editable PDF on your desktop, or print it out and have a hardcopy to work from. Whatever works best for you.
The 2022 Twitter Planner will help you:
Plan your promoted and organic Tweets a month ahead

Find your brand voice on Twitter

Improve your Tweets with pro-tips from the Twitter Business team

Think of new content with 'month of Tweet' themes


Achieve creative best practices

Plan better Twitter Ads campaigns
Use this planner to help make 2022 your best year yet on Twitter by planning, tracking, and reflecting.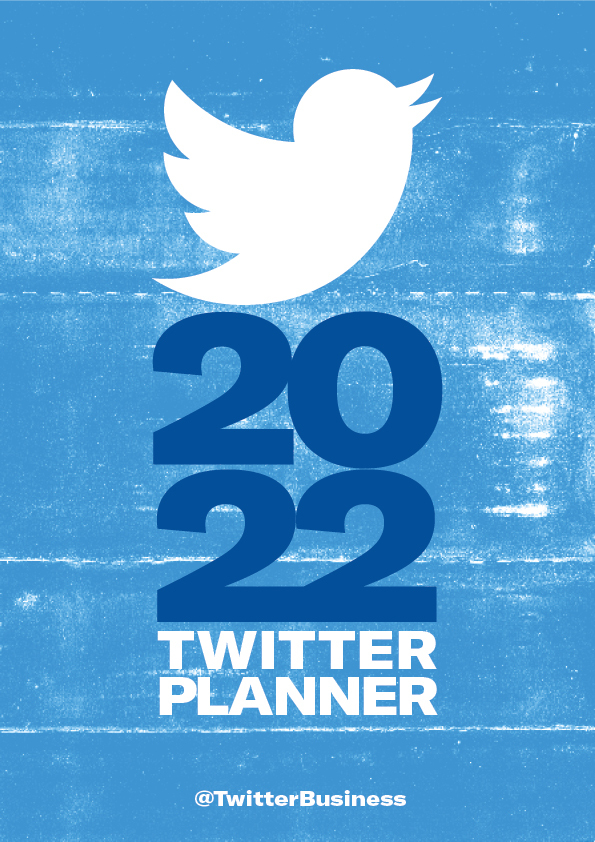 Ready to advertise on Twitter?