2021 Twitter AUS Calendar
Connect with what's happening on Twitter!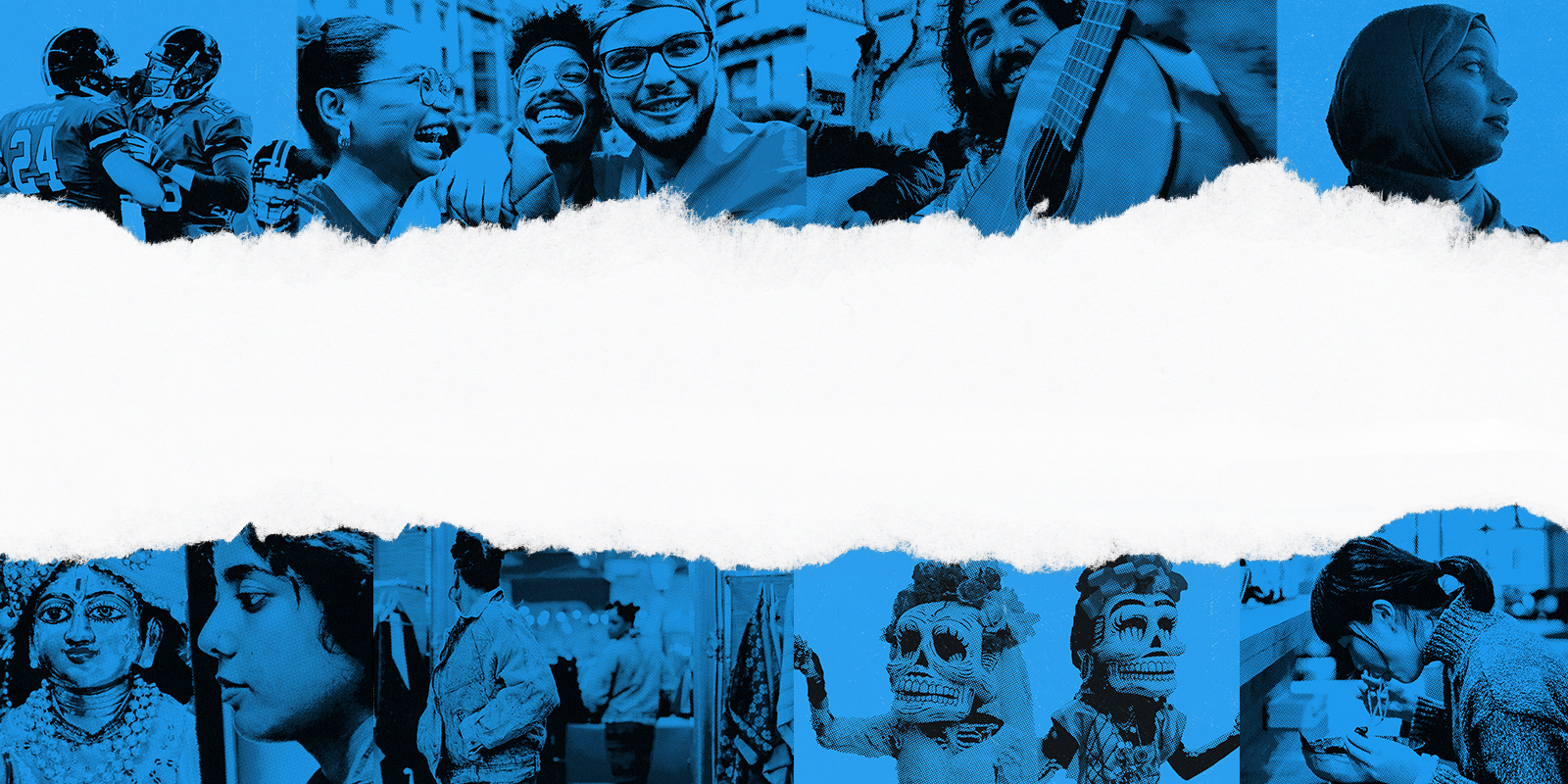 Plan your campaigns with the 2021 Twitter marketing calendar
Twitter is where people, businesses and brands come to share big moments and talk about it.
Discover opportunities to successfully connect with events, occasions, and trends by making your brand relevant in 2021.
Note: As we continue to evolve with the times, events featured in the 2021 Twitter marketing calendar are subject to change.
Connect with events with premium, brand safe content. Talk to your client partner to learn more about Amplify pre-roll and sponsorships. Or fill out this form to work with a customer success specialist.
Jan 1

Jan 20
 
Jan 23
Jan 23
Jan 26
Jan 28
New Years Day
National Cheese Lover's Day
National Pie Day
Triple J's Hottest 100
Australia Day
AFLW Season Begins
Occasion
Occasion

Occasion
Entertainment
Occasion
Sports
Feb 1 - 5
Feb 6
 
Feb 6
Feb 7
Feb 8
 
Feb 8 - 21
Feb 9
Feb 12
Feb 14
Feb 16
 
Feb 17
 
Feb 18
Feb 18 - 21
 
Feb 19 - Mar 7

Feb 19 - Mar 21
Feb 20
Feb 22
Feb 22 - 27
Feb 27
Feb 28
ATP Cup
National Frozen Yoghurt Day

Big Bash Final
Super Bowl LV
Royal Hobart Regatta - TAS

Australian Open
National Pizza Day
Chinese New Year
Valentine's Day
Shrove Tuesday / Pancake Day
Ash Wednesday – Lent begins
National Drink Wine Day
Australian PGA Championship
Sydney Gay and Lesbian Mardi Gras
Adelaide Fringe Festival
NRL All-Stars Game

National Margarita Day
Adelaide International
World NGO Day
Golden Globe Awards
Sports 
Occasion
 
Sports
Sports
Occasion
 
Sports (Key moment)
Occasion
Holiday
Occasion

Occasion


Occasion


Occasion  
Sports


Occasion


Entertainment
Sports

Occasion
Sports
Conference & business
Entertainment
Mar 1
Mar 1
Mar 3
Mar 5
 
Mar 7
Mar 8
 
Mar 8
Mar 8
Mar 8
Mar 8
Mar 9


Mar 11 - Oct 3
Mar 13 - Apr 17
Mar 14
Mar 14
Mar 16 - 20
Mar 17
Mar 18 - 21
Mar 20
 
Mar 20
Mar 21
Mar 22

Mar 27
Mar 28 - Apr 4
Mar TBC
World Compliment Day
Labour Day - WA
World Wildlife Day
National Employee Appreciation Day
Clean Up Australia Day
International Women's Day
Adelaide Cup Day - SA
Canberra Day - ACT
Eight Hours Day - TAS
Labour Day - VIC
Western Australia State Election
NRL Season Season
Sydney Racing Carnival
Grammy Awards
SAG Awards
SXSW
St Patrick's Day
Australian Grand Prix
International Day of Happiness

Golden Slipper Day
Harmony Day
World Water Day

Earth Hour
Passover
Australian Football League Season

Occasion
Occasion
Occasion
Occasion


Occasion

Occasion
 
Occasion

Occasion
Occasion
Occasion
Conference & business


Sports (Key moment)
Sports (Key moment)
Entertainment
Entertainment
Entertainment
Sports
Occasion

Sports (Key moment)


Occasion

Occasion
Sports
Occasion
Occasion
Occasion
Apr 1
Apr 1
Apr 1 - 5

Apr 1 - 11
Apr 2
Apr 3

Apr 4
Apr 4
 
Apr 5
Apr 6
Apr 7
Apr 11
Apr 13 - May 13
Apr 16 - 26

Apr 22
Apr 25
 
Apr 25
Apr TBC

April Fools' Day
National Burrito Day
Byron Bay Blues Fest
Rip Curl Pro Bells Beach
Good Friday

Holy Saturday
Easter Sunday
Daylight Saving Time ends
Easter Monday
Easter Tuesday
World Health Day

BAFTAS
Ramadan
Margaret River Pro

Earth Day
Academy Awards (Oscars)
ANZAC Day
AFLW Grand Final

Occasion
Occasion
Occasion

Occasion

Sports
Entertainment
Occasion
Occasion
 
Occasion
Occasion
Occasion
Entertainment
Occasion
Sports

Occasion

Entertainment


Occasion
Sports
May 3
May 3
 
May 3
May 4
May 5
May 8
 
May 9
May 11 - 22
May 13
May 16 - 18
May 17


 
May 18 - 22

May 21
May 26
May 27 
 
May 27 - June 3
 
May 28
May 29 - June 5
May 30
May 31 
 
May 31 - June 4
 
May TBC
May TBC
 
May TBC
May Day - NT
World Press Freedom Day (UNESCO)
Labour Day - QLD
Star Wars Day
Cinco De Mayo
World Red Cross and Red Crescent Day
Mother's Day
Cannes Film Festival
Eid ul Fitr
Shavuot
International Day against Homophobia, Transphobia and Biphobia
Eurovision

Bike To Work Day
National Sorry Day
Australia's Biggest Morning Tea
National Reconciliation Week
International Burger Day
Invictus Games
World MS Day
Reconciliation Day - ACT
Mercedes-Benz Fashion Week
Federal Budget
A-League 20/21 Grand Final
State of Origin Game I
Occasion
Occasion
 
Holiday

Occasion
Occasion
Occasion
 
Occasion

Entertainment

Occasion
Occasion
Occasion


 
Entertainment

Occasion
Sports

Occasion
 
Occasion


Occasion

Sports
Occasion
Occasion
 
Entertainment
 
Conference & business
Sports
 
Sports
June 4
June 4

June 5
June 7
 
June 8
June 9 - 20
June 11 - July 11
June 14
June 14
June 15 - 20
June 16
June 16 - July 18

June 21
June 21
June 28 - July 11

June 30
June TBC
June TBC
June TBC
National Cheese Day
National Doughnut Day
World Environment Day
Western Australia Day - WA

World Oceans Day
Sydney Film Festival
Euro 2020
Queen's Birthday
World Blood Donor Day
Refugee Week
National Vegemite Day
Tour de France
World Music Day
National Selfie Day
Wimbledon

EOFY
Snow Season Australia
State of Origin Game II
Women's NRL State Of Origin
Occasion
Occasion
Occasion
Occasion


Occasion
Entertainment
Sports
Occasion
Occasion
Occasion
Occasion
Sports
Occasion
Occasion
Sports
Occasion
Sports
Sports
Sports
July 2
 
July 4
 
July 4 - 11
July 6
 
July 7
July 9
 
July 14
July 16
 
July 17
July 20
July 21
July 23
July 23 - 25

July 23 - Aug 8
July 25

July 31
July TBC
Alice Springs Show Day - NT
Independence Day (USA)
NAIDOC Week
National Fried Chicken Day
World Chocolate Day
Tennant Creek Show Day - NT

Bastille Day
Katherine Show Day - NT
World Emoji Day
Eid ul Adha
National Lamington Day
Darwin Show Day - NT

Splendour In The Grass
2020 Summer Olympics
Christmas in July
National Avocado Day
State of Origin Game III
Occasion
 
Occasion
 
Occasion
Occasion
 
Occasion
Occasion


Occasion

Occasion
 
Occasion
Occasion

Occasion
Occasion
Entertainment
Sports (Key moment)
Occasion
Occasion
Sports
Aug 1
Aug 2
Aug 2
Aug 6
Aug 6 - 28
Aug 7

Aug 8
Aug 9
 
Aug 11

Aug 12
Aug 14 - 22
Aug 16 - 22
 
Aug 19
Aug 20
 
Aug 24 - Sept 5
 
Aug TBC
National Tree Day
NSW Bank Holiday
Picnic Day - NT
International Beer Day
Vivid Sydney
Jeans for Genes Day

City2Surf
International Day of Indigenous People
Brisbane Show Day

International Youth Day
National Science Week
Keep Australia Beautiful Week
World Humanitarian Day
Borroloola Show Day - NT
2020 Summer Paralympics
Bledisloe Cup
Occasion
Occasion
Occasion
Occasion
Conference & business
Occasion
Sports
Occasion
  
Occasion
Occasion
Occasion
Occasion
 
Occasion
Occasion
 
Sports (Key moment)
 
Sports
Sept 5
Sept 8
 
Sept 12
Sept 15 & 16
Sept 21

Sept 27
Sept TBC
Sept TBC
Sept TBC
Father's Day
International Literacy Day (UNESCO)
Video Games Day
Yom Kippur
International Day of Peace
Queen's Birthday - WA
Emmy Awards
AFL Grand Final Friday 
AFL Grand Final 
Occasion
Occasion


Occasion
Holiday
Occasion

Occasion
Entertainment
Occasion
Sports
Oct 1
Oct 1
 
Oct 3
 
Oct 4
 
Oct 4
Oct 5
Oct 7 - 10
Oct 10
 
Oct 11
Oct 16
Oct 16
Oct 23 - Nov 27
 
Oct 24
Oct 25
Oct 30
Oct 31
Oct TBC
 
Oct TBC
 
Oct TBC
 
Oct TBC
Oct TBC
International Coffee Day
International Day of Older Persons
Daylight Saving Time Starts
Labour Day (ACT/NSW/SA)
Queen's Birthday (QLD)
World Teachers Day

Bathurst 1000
World Mental Health Day
Day of The Girl
World Food Day
The Everest Race Day
Rugby League World Cup
United Nations Day
World Pasta Day
Derby Day

Halloween
V8 Supercars Gold Coast 600
ICC Men's T20 World Cup
A League 2021/2022 Season Begins
PAX Australia
NRL Grand Final
Occasion
Occasion


Occasion
 
Occasion
 
Occasion
Occasion
Sports
Occasion
 
Occasion
Occasion
Sports
Sports
 
Occasion
Occasion
Sports

Occasion
Sports


Sports


Sports
 
Entertainment

Sports
Nov 1
Nov 2
Nov 2
Nov 4
Nov 4
Nov 6
Nov 11
Nov 11
Nov 13
Nov 14
Nov 15
 
Nov 16
 
Nov 19
Nov 20
Nov 21
Nov 25
Nov 26
Nov 28 - Dec 6
Nov 29
Nov TBC
Recreation Day - TAS
Melbourne Cup
Melbourne Cup - VIC
Diwali/Deepavali
Oaks Day
Stakes Day
Singles Day
Remembrance Day
World Kindness Day
World Diabetes Day
National Recycling Week
International Day for Tolerance (UNESCO)
White Ribbon Day
Universal Children's Day
World Television Day
Thanksgiving
Black Friday
Hanukkah
Cyber Monday
ARIAs
Occasion
Sports
Occasion
Occasion
Sports
Sports
Occasion
Occasion
Occasion
Occasion
Occasion
 
Occasion
 
Occasion
Occasion
Occasion
Occasion
Occasion (Key moment)
Occasion
Occasion (Key moment)
Entertainment
Dec 1
Dec 1
 
Dec 3
 
Dec 25
Dec 26
Dec 26
Dec 26
 
Dec 27
Dec 28
Dec 31
World AIDS Day
Aussie Summer
 
International Day of Disabled Persons
Christmas Day
Boxing Day
Boxing Day Test Cricket
Sydney to Hobart Yacht Race
Christmas Holiday
Boxing Day Holiday
New Year's Eve
Occasion
Entertainment (Key moment)
Occasion
 
Occasion
Occasion (Key moment)
Sports (Key moment)
Sports
 
Occasion
Occasion
Occasion