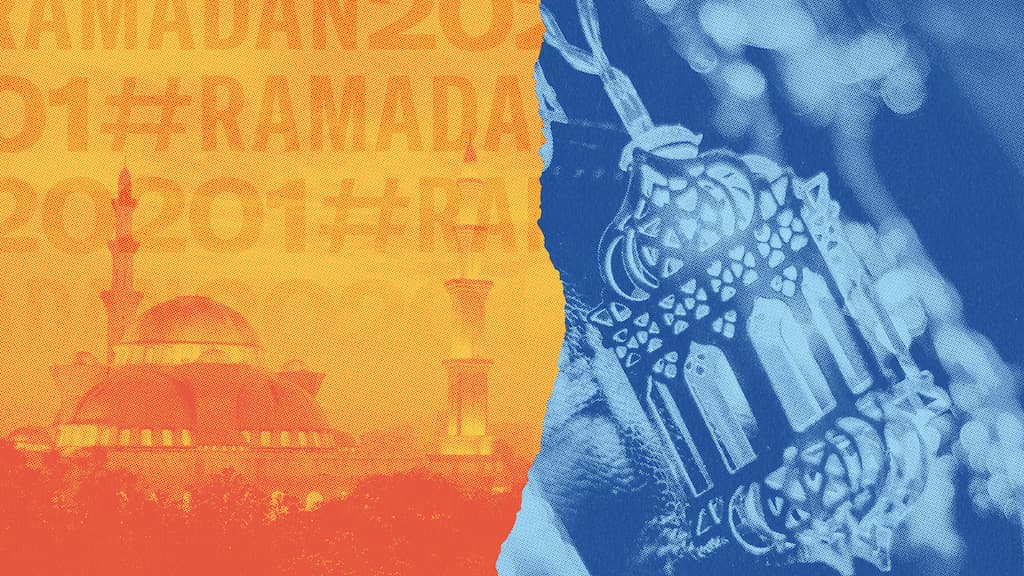 Inspiration
How to connect with your audience during Ramadan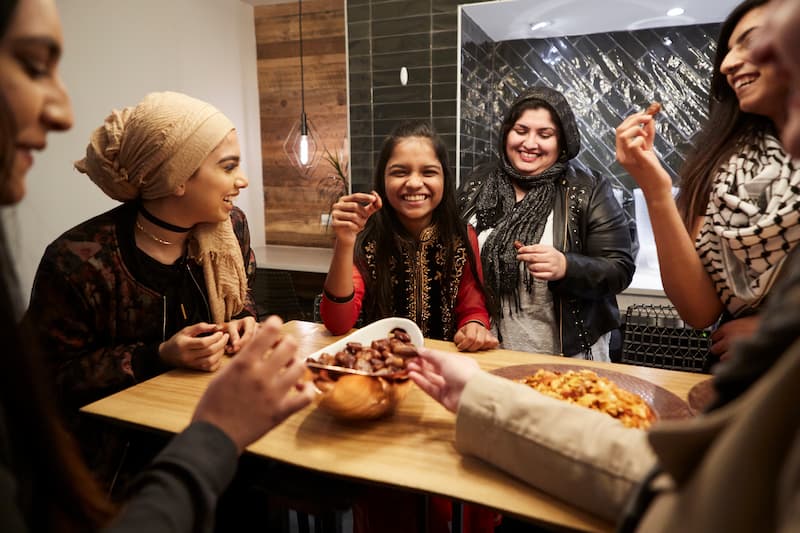 Ramadan is one of the best times for brands to engage with their audience, and even more so this year as people spend most of their time at home and online.
Consumer behaviour has significantly changed amid the COVID-19 pandemic. With the national lockdowns and travel bans, people are adapting to spending more time at home, connecting remotely with friends, and checking social media frequently.
This has led to an increase in the consumption of social media content. This trend will likely continue during Ramadan: a month that brings people and communities together. For these reasons, social media platforms are more important this Ramadan than any other year, presenting an opportunity for businesses to show their values and gain new, loyal customers.
Ramadan is also one of the biggest conversations on Twitter, giving people across the world the ability to connect to the moment and share their thoughts. An estimated 42% of Twitter users in the UAE believe their overall spending during Ramadan is higher, and 62% say that discounts and promotions impact their purchases during the holy month.1
Here are three ways to make the most of Twitter this Ramadan and reach people who're actively celebrating this month.
Create cultural relevance
Cultural relevance is a key driver in a people's purchasing decisions. Research on 100 U.S. brands found that there is an 88% correlation between spend on Twitter and perceptions of a brand's cultural relevance.2
Therefore it's important to align your strategy with the Ramadan spirit when creating a Twitter campaign during the holy month. Ramadan already comes with its own themes, such as empathy, gratitude, charity, family, community, and hospitality. During this special month, many people step back from their daily routines and focus on charity, prayer, and fasting; strengthening their societal bonds and family values; and practicing more tolerance and kindness.
By finding one Ramadan theme and relating to it, you can drive new interest and create brand loyalty.
Saudi Arabia-based food brand Deemah (@Deemahksa), for example, made strong cultural connections in their Ramadan Twitter campaign when they wanted to raise awareness about their new tea biscuit brand and increase awareness during the holy month. The company developed a video campaign focused on that moment prior to consumption, where people dip the biscuit in the tea. To make it more engaging, they set the video to an Arabized tune of the famous Italian song 'Bella Ciao' from the 1950s and incorporated scenes reflecting the Saudi culture.
The campaign generated 17 million impressions, 133,000 clicks, and 8 million video views, and in less than two weeks, the product sold out in the Saudi Arabian market.
Inspire your audience
During Ramadan people primarily turn to TV and Social Media for video entertainment; and when it comes to the content consumed, in Saudi Arabia for example, pop culture (49%) and comedy (42%) are the most popular genres, followed by food (31%)3.
Hence the importance of Twitter platform during this month as you can connect with your audience around their favorite topics whether it's a food recipe, gift ideas, or special promotions, etc. Not to forget the core essence of this holy month which is giving back to the community; brands actively take part in charity initiatives, sharing them on Twitter to optimize their reach and encourage people to join them.
Dominos KSA (@DominosKSA) is a good example. The pizza chain ticked off the right boxes in their Ramadan Twitter campaign by calling upon peers and fans to engage in doing good. The brand Tweeted their invitation to launch 'Pizza For Good', followed by a Video Ad showing people how to be part of the initiative.
In the video, they told their audience "They've taught us that giving brings happiness and what you sow today, you reap tomorrow…Even while you stay at home, you can make others happy. With Pizza for Good, you can feed the needy with just one riyal."
The emotional video generated 25.7 million video views, with a view rate of 10.3%. It also drove positive brand sentiment among Twitter's influential audience.
Link to premium content
Twitter is where people go to discover what's happening during Ramadan, with one in three users in Saudi Arabia exploring and trying new brands and products in the holy month.3 In fact, Twitter generates over 11 million mentions a year in Saudi Arabia.4 You can easily join the conversation on Twitter and target people who are actively talking about Ramadan by tying your message to premium content.
Mrsool (@AppMrsool), one of the largest delivery platforms in Saudi Arabia, capitalized on the positive sentiment around the holy month by creating a Twitter campaign that celebrated Islamic culture. The company also linked to premium content from the highly popular Saudi Arabian personality Al Shugairi (@shugairi), who has more than 18.2 million followers, to boost their reach and create positive brand associations.
The successful partnership generated 10.5 million ad views, with a view rate of 54.63%. The cost per view was also economical at just SAR 0.04.
Ramadan can be a rewarding time for your brand when you create a thoughtful Twitter campaign. As a month of charity, family gatherings, and shared meals, there's no better time to tell your story and connect with people who share your interests. Visit our MENA Ramadan hub to learn more about key insights and success stories that will help you plan your campaigns efficiently.
Plan your Ramadan campaign with our team of Twitter Ads specialists

1Source: Source: Twitter Insight Survey, Twitter audience, UAE, January 2021, n=317
2Source: Kantar & Twitter cultural relevance research, total population,100 US brands tested, Dec 2019
3Source: Twitter Insight Survey, Twitter audience, Saudi Arabia, January 2021, n=979
4Source: Internal, KSA