Record, edit, & share Twitter Spaces.
Hosts can record their Space for anyone to listen to and share, to continue the conversation.
Pick the start time of a recording to suit your listeners.
Listeners can find and playback your recording for up to 30 days.
We're currently testing the ability to clip audio from recorded Spaces.
Keep the conversation going
Before going live, Hosts can choose to record the entirety of a Space or a scheduled Space. Once your Space ends, you can view, replay, share, and delete any of your previous recorded Spaces in your Twitter settings. 
Hosts on iOS 9.15+ and Android 9.46+ can record a Space that lasts indefinitely on Twitter until it is deleted by a Host – and listeners can listen to a replay of the recording at any time after the original broadcast has ended. 
Note: For hosts on older app versions, recordings of Spaces will only be available for 30 days. Twitter will retain a copy of the recording for as long as the Space is not deleted by the host, but for no less than 30 days after the live Space ended.
Edit the start time of your recording
Edit the start time of a recording so your listeners tune in right when the conversation starts. We're also working on additional options for downloading audio and sharing clips of Spaces recordings.
Keep the conversation going
Promote upcoming Spaces events
Share a recording to promote your podcast, live Space, virtual events, or your next scheduled Space.

Share it on your timeline and beyond
Anyone, except accounts you've blocked, can share your recording in a Tweet or DM — you can even embed it on your website for more visibility. And now, you can share a link to your Spaces recordings on different platforms.
Capture 30 seconds of audio from a recorded Space and share it through a Tweet to highlight key takeaways and notable moments. Learn how to create a clip with our Twitter Spaces how-to guide.
If they're too busy and can't join a live Space, people can playback your recording and catch up on the conversation anytime, anywhere.

Everyone can share and distribute links to Spaces recordings to their own networks.

Recordings also include the availability of closed captions so people can follow along with or without audio.

Anyone on iOS, Android, and web can create and share 30-second clips of a live Space that is being recorded, or a recorded Space replay.
Edit the name and description of your Space.
Select up to three Topics related to your Space.
Next to Record Space, tap the toggle to record your Space.
Tap Start a Space or the calendar icon to schedule your Space for a different date and time.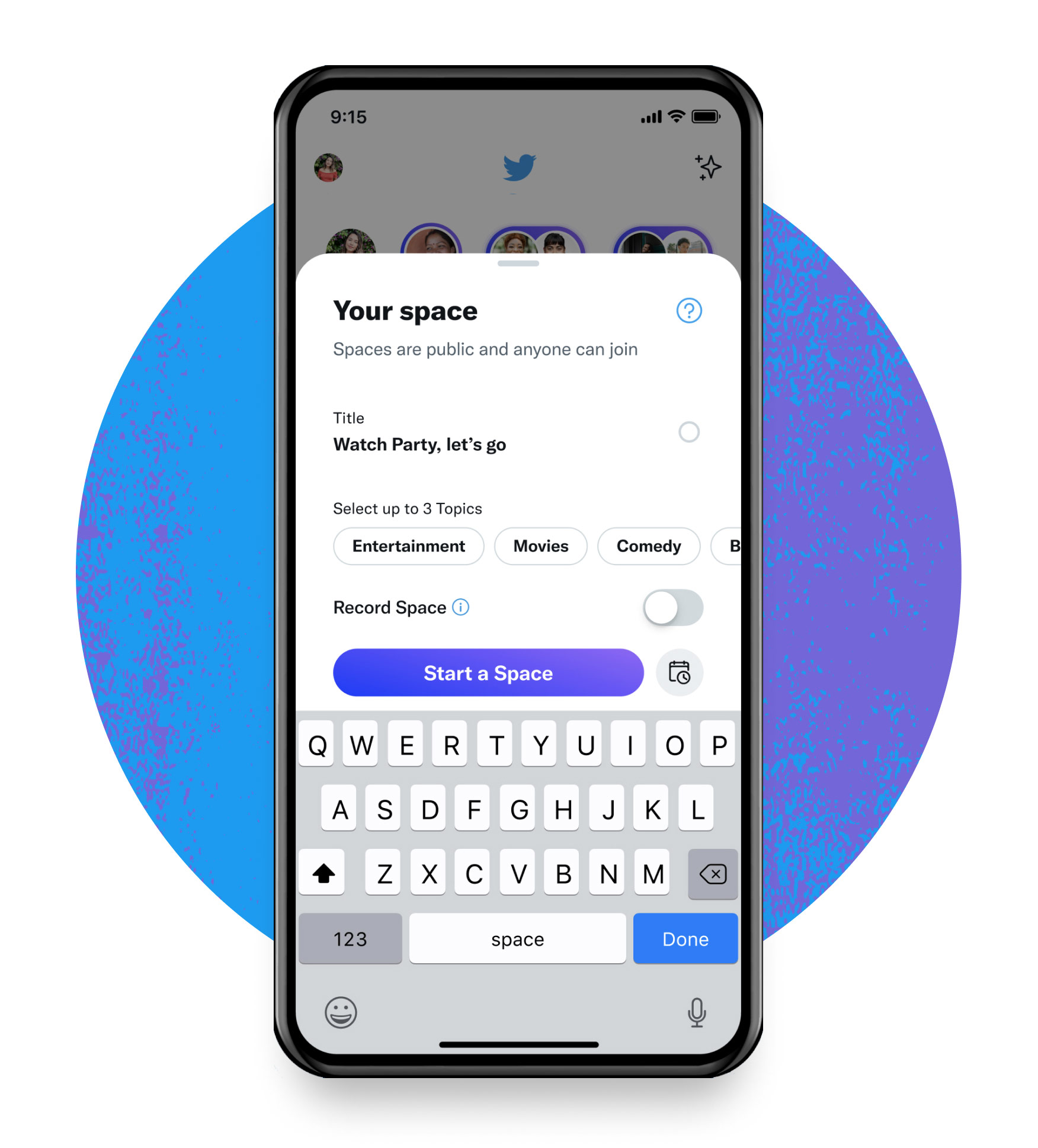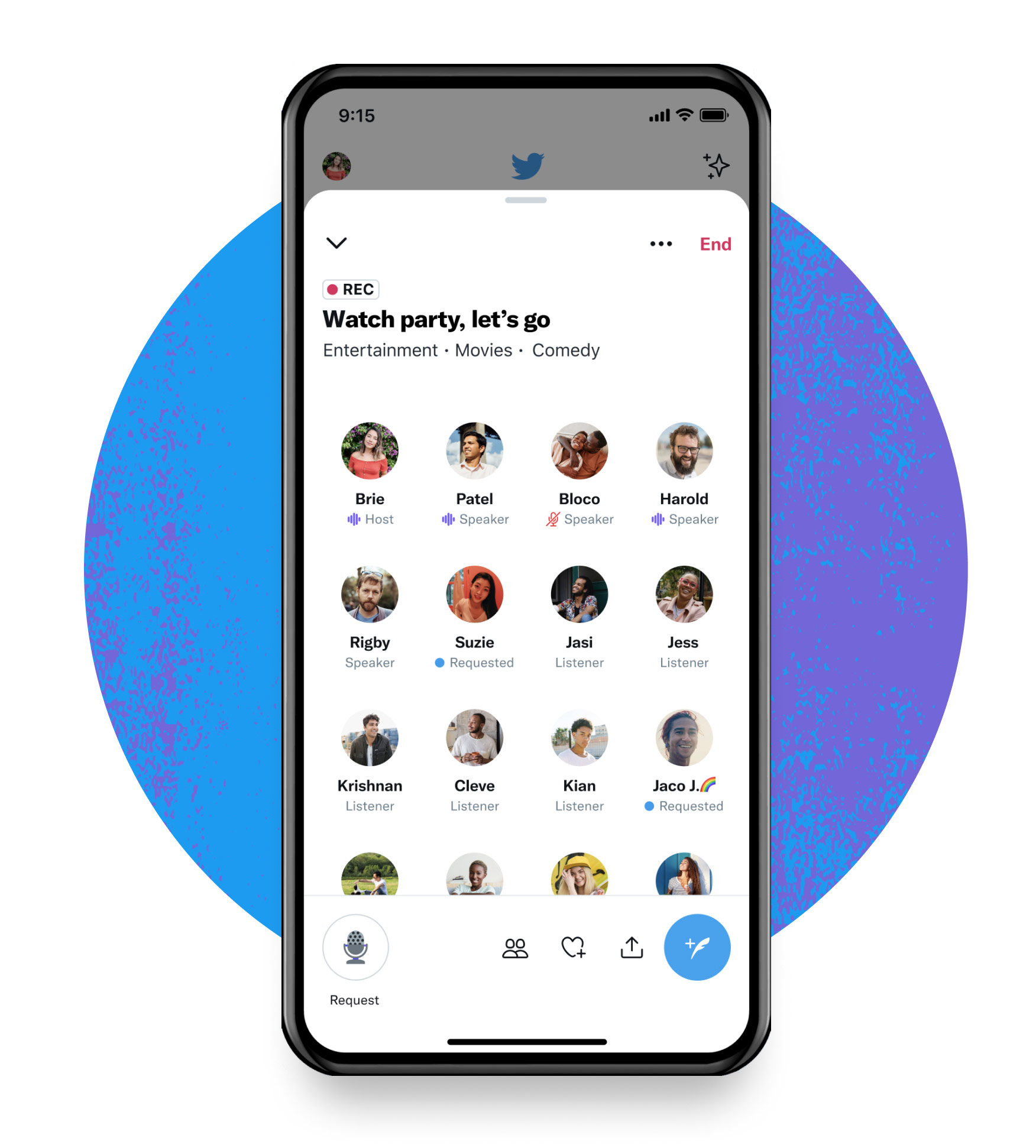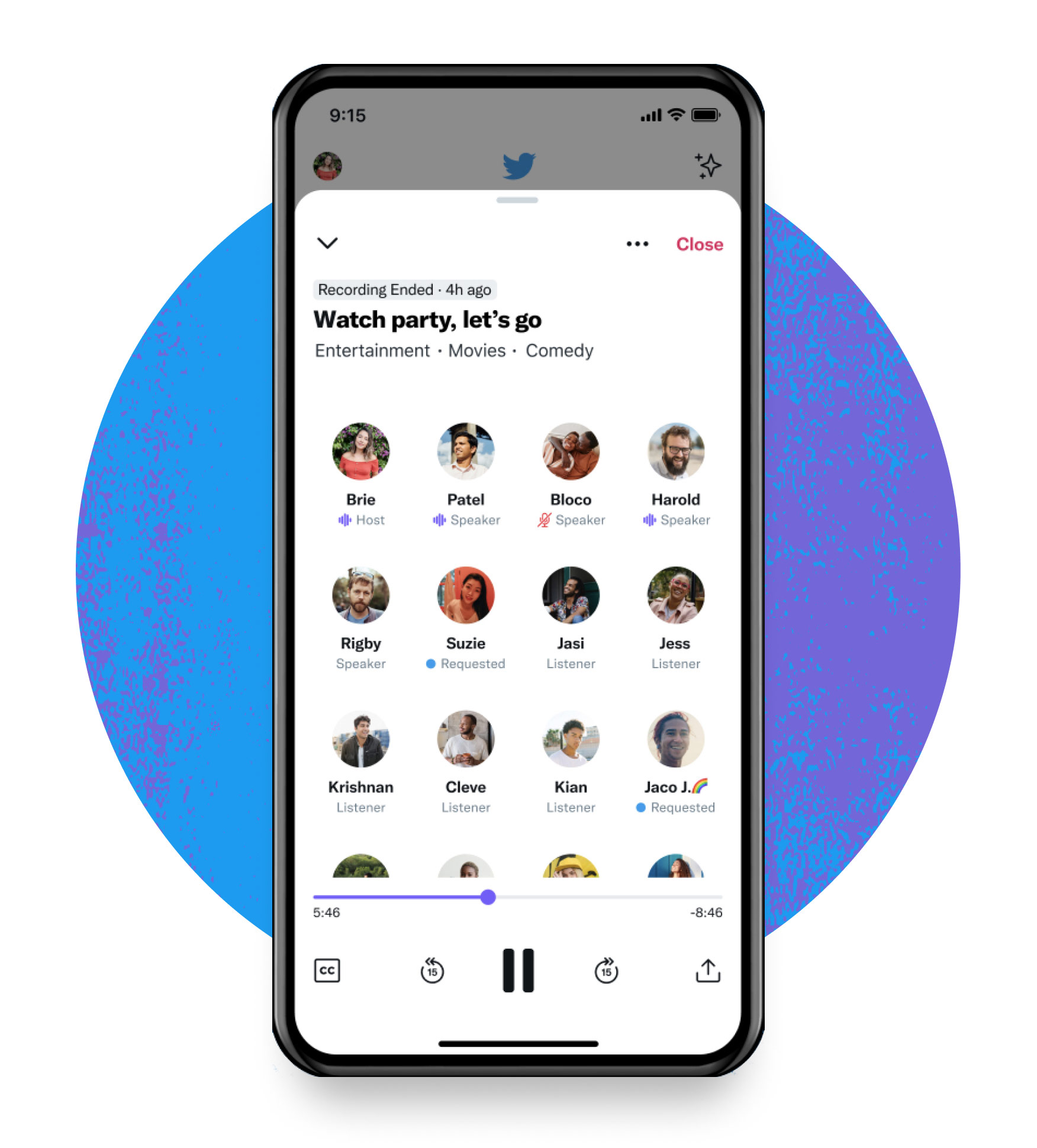 Use the slider bar to edit the start time of your recording.
Share your recording via Tweet, DM, or embed it on your site so your followers and fans can catch up on the conversation.
On the Space card of your recording, hosts can access their Host Analytics dashboard to view how many live listeners, recording replays (when applicable), participants, and their space duration of their live and recorded Space.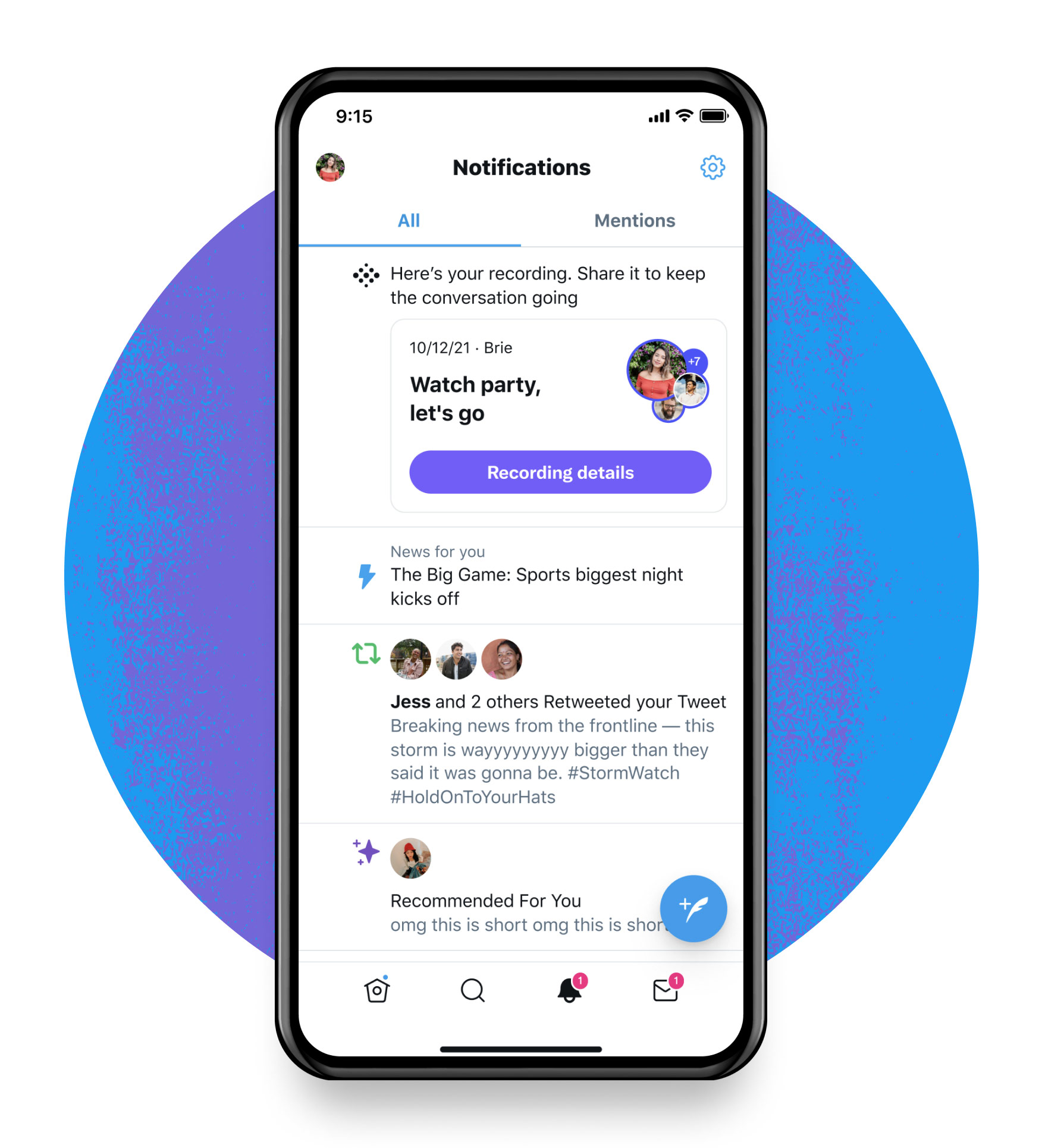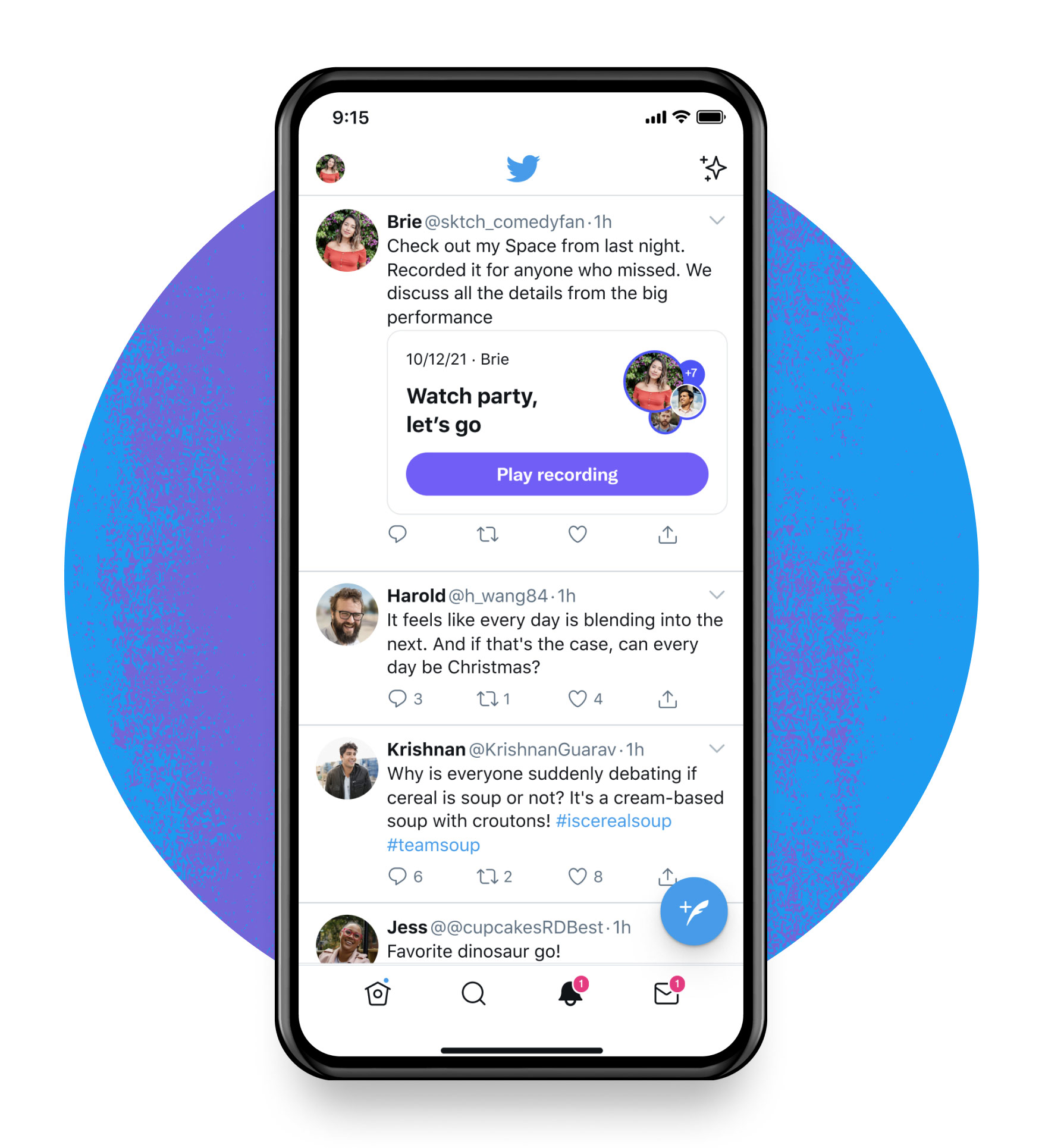 Downloading a recorded Space
Currently, it is not possible to download a Spaces Recording directly to your device as an audio file. However, as a Host, unless you have deleted the recording, you can retrieve a copy of your Spaces recording at any time from your Twitter data archive as a .ts file that you can easily convert into an audio file like .mp3 or .wav, or even a video.
To download a Spaces Recording from your Twitter data archive:

From the main menu of the Twitter App or twitter.com, click or tap Settings and privacy, then tap Your account.
Next, click or tap Download an archive of your data. From that point, it may ask you to re-login to your account from your mobile web browser.
Under Twitter data, click or tap the Request archive button.
Twitter will notify you once your file download is complete.
Upon downloading your archive, open the .zip file and navigate to data > spaces_media.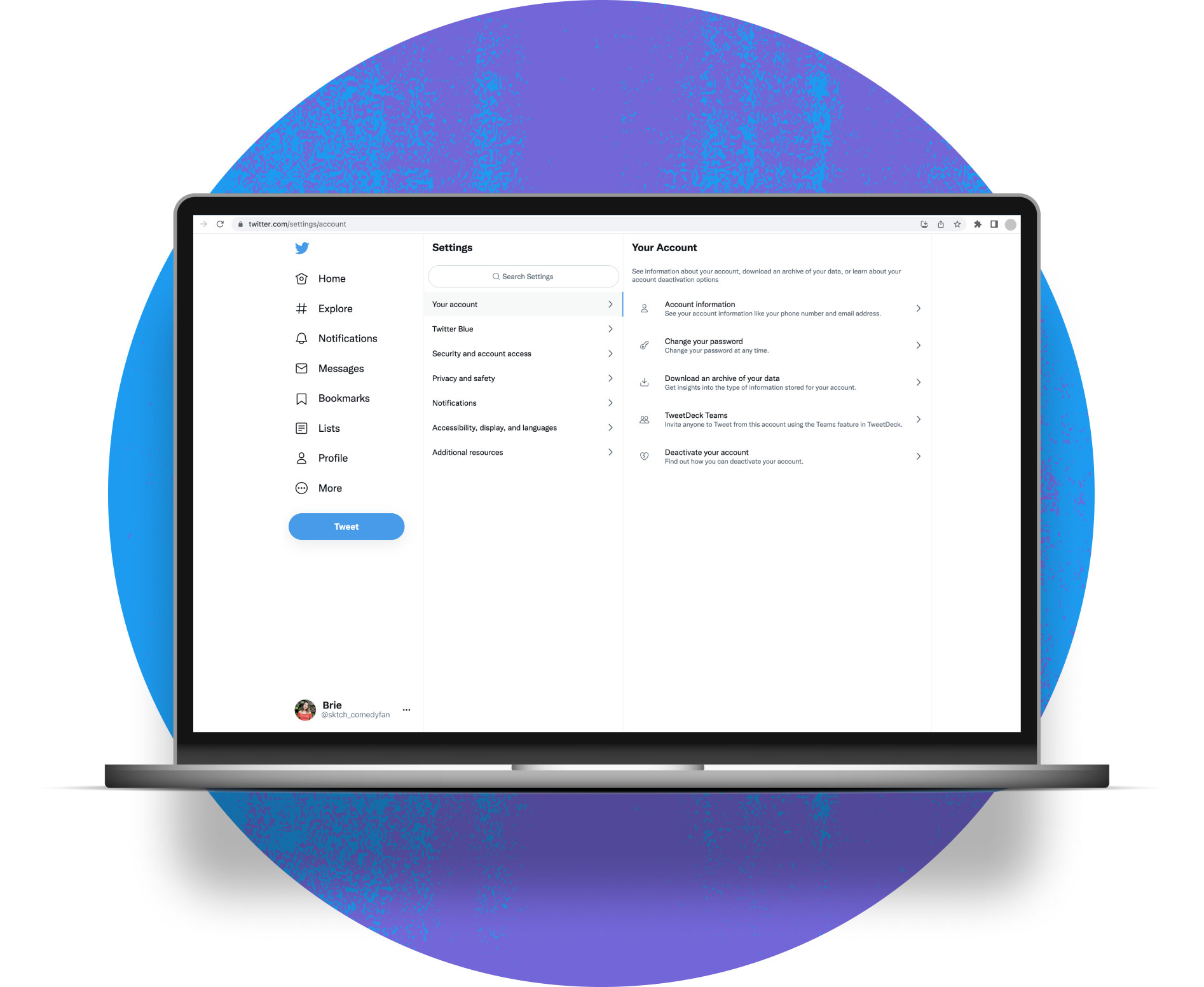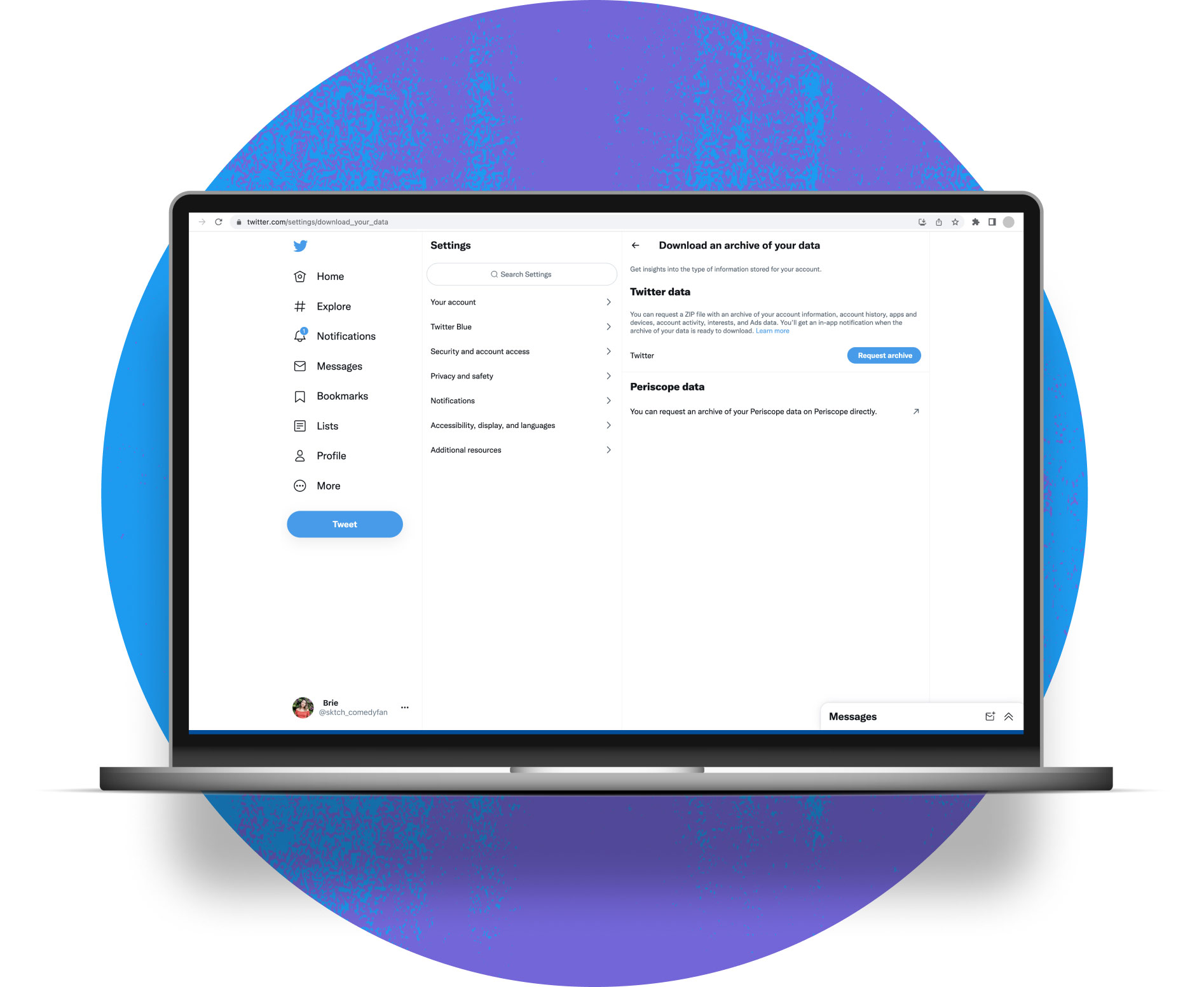 Please note: The ability to record Spaces is available to hosts on iOS & Android, but anyone can listen to a Spaces Recording on web, iOS and Android.