Subscriptions lets you offer a monthly subscription that can help you earn revenue and connect with your fans on X on a deeper level.
With Subscriptions you can monetize your following where they already live, right on X. Subscriptions can help you earn monthly revenue by sharing an extra level of content and conversation with your biggest supporters on X.
Please note: Subscriptions is currently testing with a small group in the US and on iOS and Android. Watch this space for more details once this product is widely available.
Take home up to 97% of monthly subscription revenue after fees.*
Get even closer to your biggest supporters by offering bonus content and interaction.
Get creative with benefits your audience will love at a price they can afford.
Set your subscription price
Customize your subscription by offering perks your audience will love at a price point they can afford. For a monthly subscription of $2.99, $4.99, or $9.99 USD, Super Followers will see Tweets you post just for them and be able to join subscriber-only conversations. FYI, X uses Stripe to offer payouts for creators, so you'll need to create or link a Stripe account to get paid.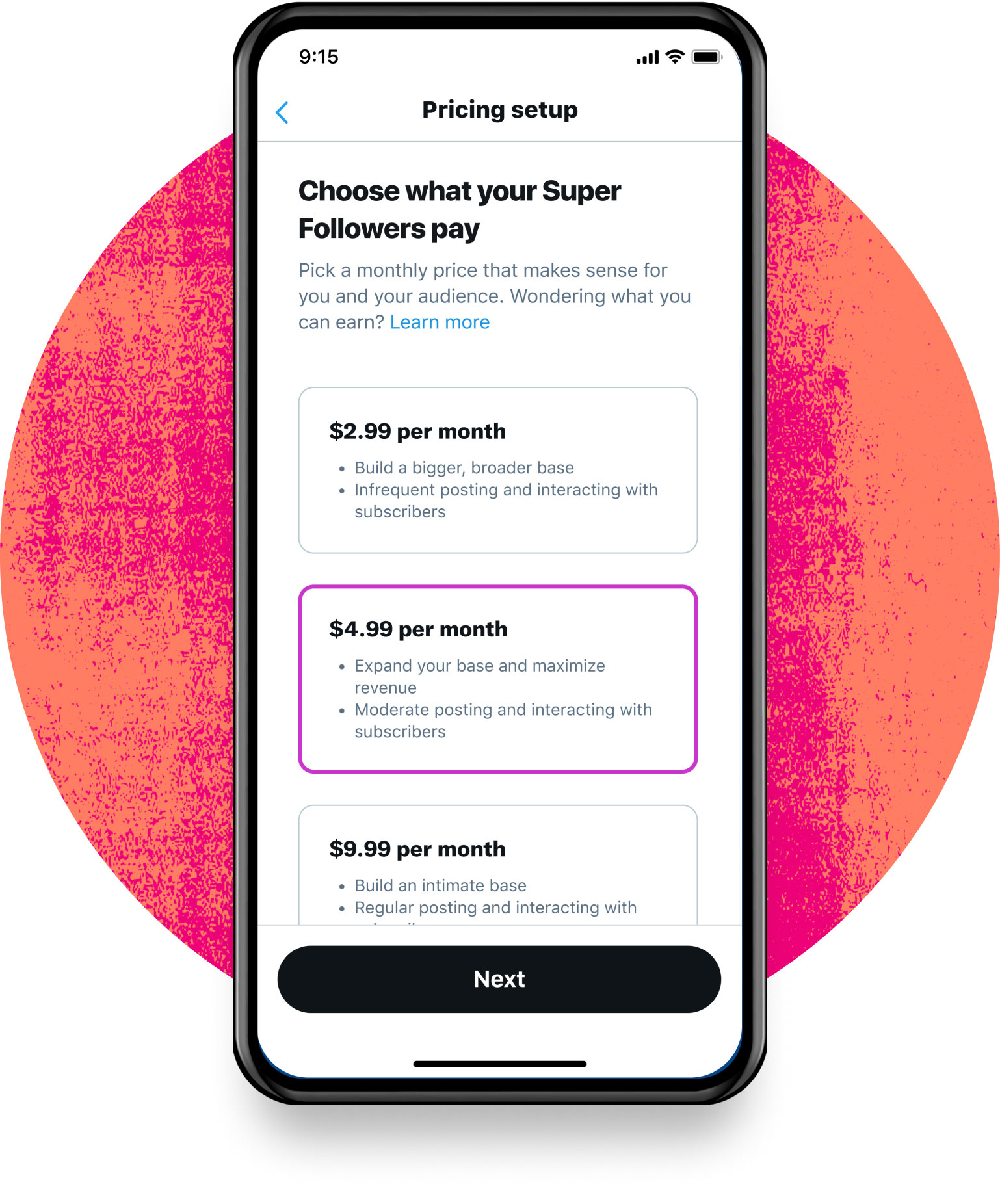 Be your real self with your biggest supporters. Share unfiltered thoughts, early previews, and have subscriber-only conversations with followers who know you best. Identify and interact with your biggest supporters by looking for the Super Follower badge when they reply to you.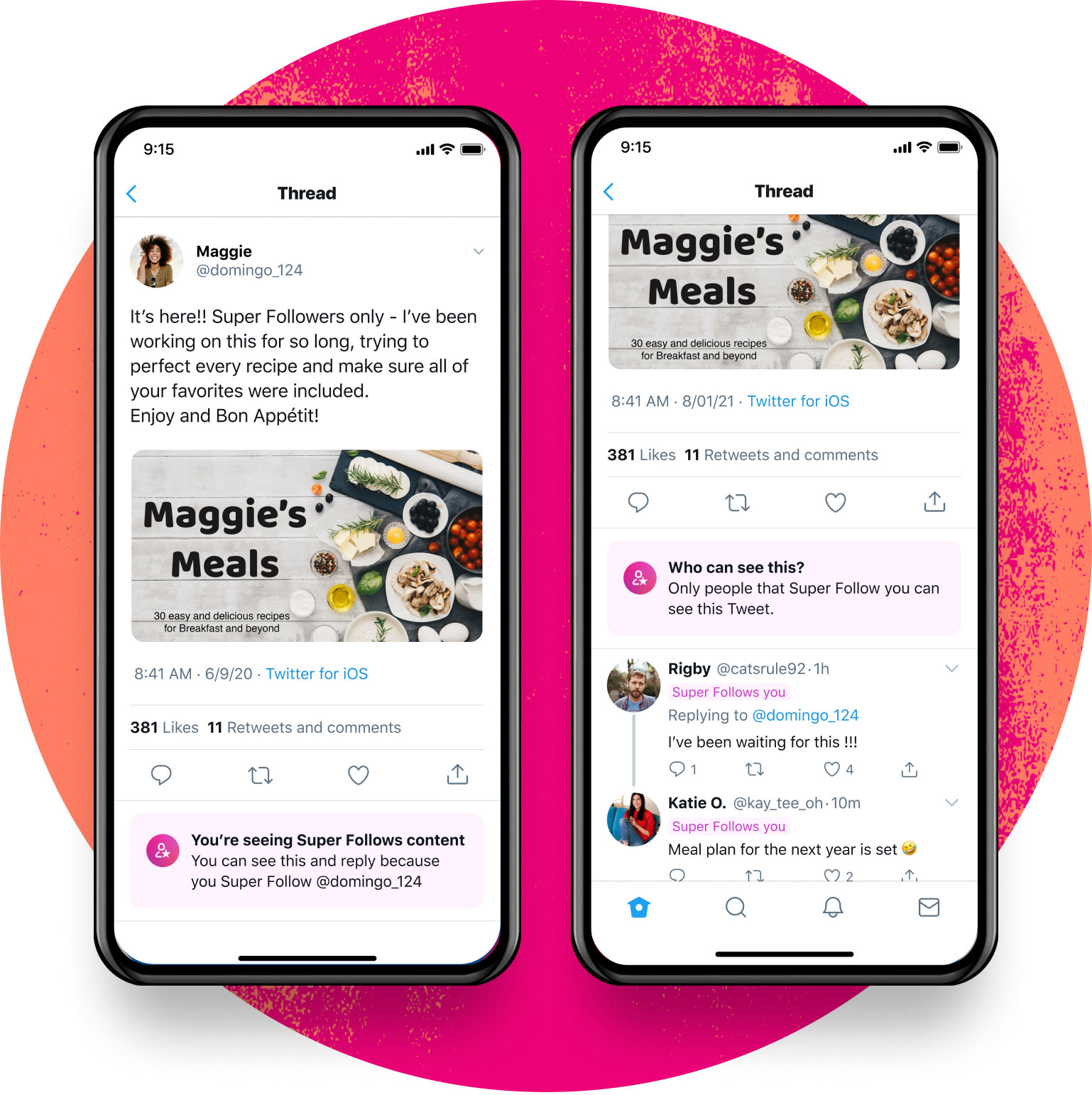 Wondering what to include in your Super Follows content? There's a lot you can fit into a Tweet. Create threads, post polls, share links to your website, portfolio, or online store. Start conversations, ask your fans questions, or go beyond 280 characters by sharing voice Tweets.
For illustrative purposes

Stay tuned as we add more features to Super Follows during the testing period and beyond. 
*After third party platform fees on in-app purchases, up to $50,000 in lifetime earnings across monetization products. After $50,000 in lifetime earnings, you can earn up to 80% of revenue after in-app purchase fees.
Sample revenue breakdown**
**for demonstration purposes only:
A creator is based in the United States, and sets their Super Follows subscription cost to $4.99. Someone from the United States subscribes (available on iOS only at this time), paying in USD. This creator has not yet reached $50,000 in lifetime earnings on X's monetization products.
$4.99 - Super Follows subscription cost
$1.50 - Apple's in-app purchase fee (currently, 30% of subscription cost under Apple's terms, subject to change by Apple) 
$0.10 - X's minimum share
$3.39 - Creator is eligible to take home up to this amount