All set? 
Start your Twitter Ads campaign.
Ads editor syntax sheet
The syntax sheet provides all the label IDs for targeting criteria. You can refer to this sheet if you're building or editing campaigns in Ads editor. You can download the syntax sheet within Ads editor, or here. 

An excel spreadsheet will download to your computer, with tabs along the bottom that contain different categories of targeting.

Use the right arrow to scroll between them, and choose the IDs you'd like to use when setting up your new campaign in Ads Editor. 
Remember, using Ads Editor to build campaigns is optional, and you can do all the same targeting within the campaign creation form in your ads account, which we recommend for new advertisers.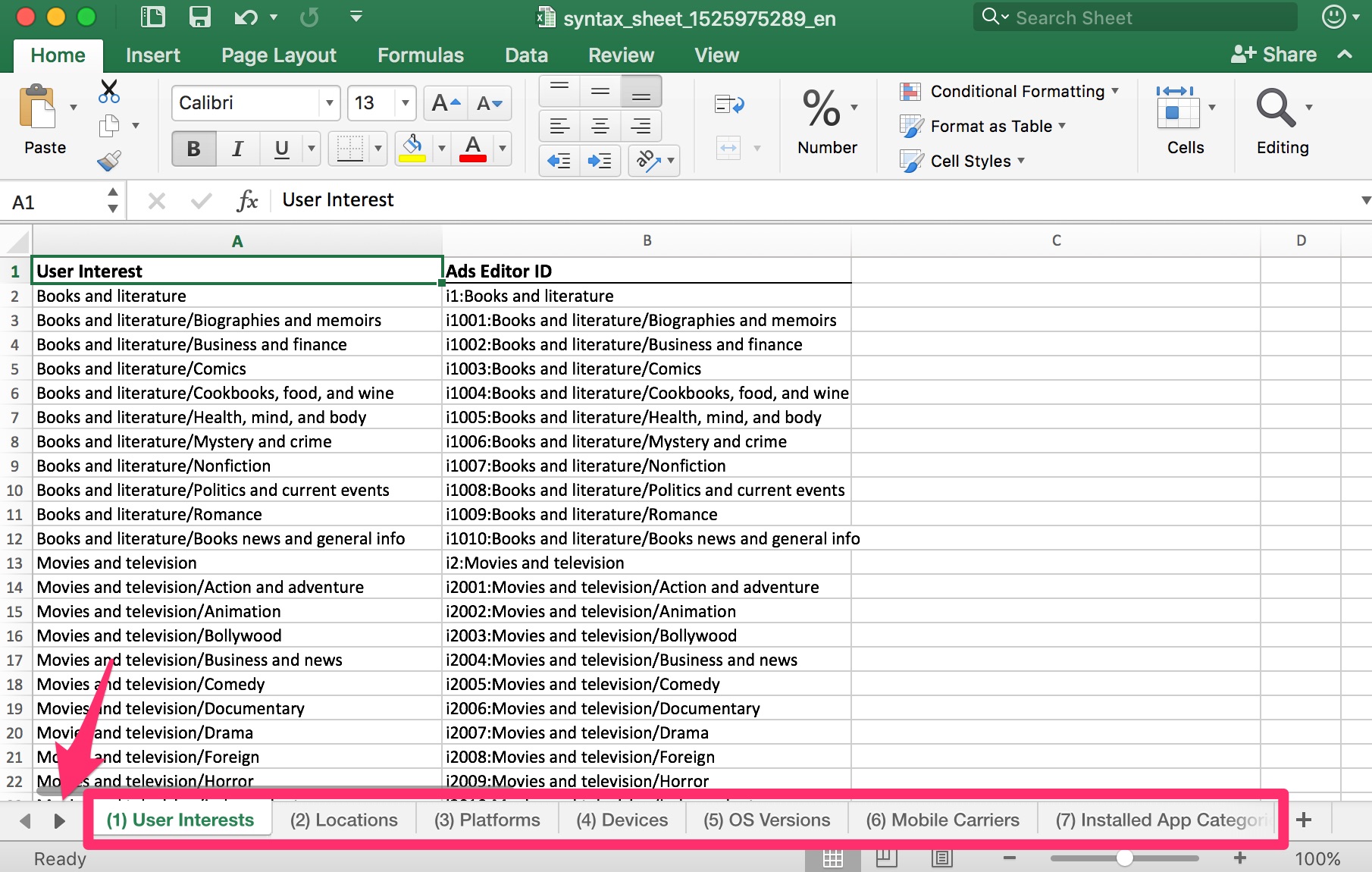 How to use the syntax sheet
First, download the syntax sheet. 
There are certain targeting options that require an ID from the syntax sheet in order to set them up via Ads Editor. If you're building or editing a campaign in Ads Editor and want to target any of the below, you'll have to find the correct ID in the syntax sheet:
User Interests (Column AR)
Locations (Column AJ)
Platforms (Column AM)
Devices (Column AO)
OS Versions (Column AN)
Mobile Carriers (Column AS)
Event Targeting (Column BW)
TV Genres (Column BS)
TV Channels (Column BT)
Behaviors (Column BF)
IAB Categories (Column AE)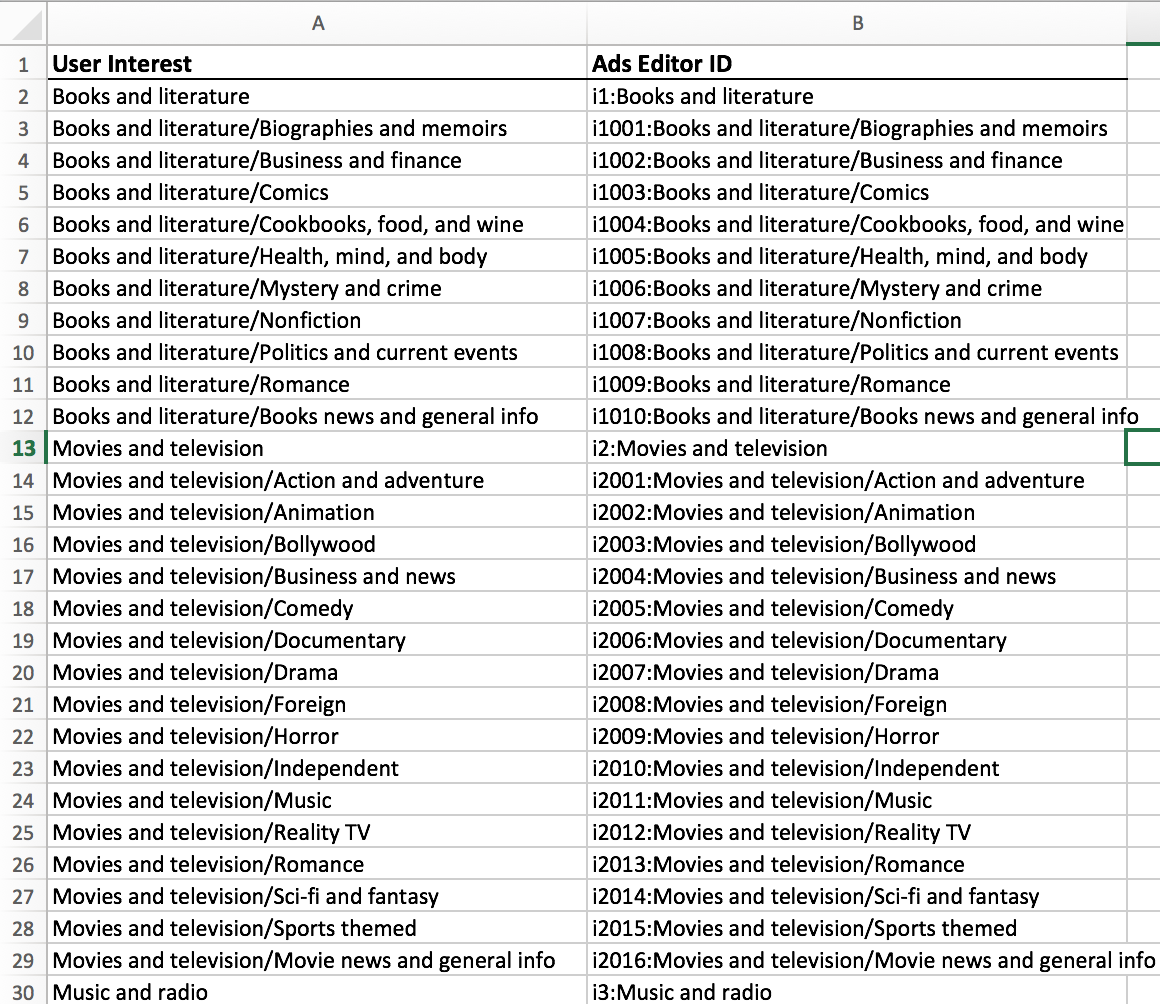 Copy the targeting criteria IDs you would like to target from the syntax sheet, and paste them into the corresponding column in your Ads Editor file. Make sure to copy the entire ID and separate multiple IDs by semicolon. 

For instance, if you want to target "Movies and television/Comedy" from the User Interests tab of the syntax sheet, insert "i2005:Comedy" into the "User Interests" Ads Editor column (Column AR) for the row you want to add this targeting to. If you want to add "Movies and television/Drama" to the same campaign, simply add it to the Ads Editor cell, so the "User Interests" cell formatting reads: "i2005:Comedy;i2007:Drama"
In the picture on the right you'll see how to target two locations, the UK and U.S. You would put "i18:United Kingdom;i2:United States" into Ads Editor Column AJ in the row of the campaign you want to target.