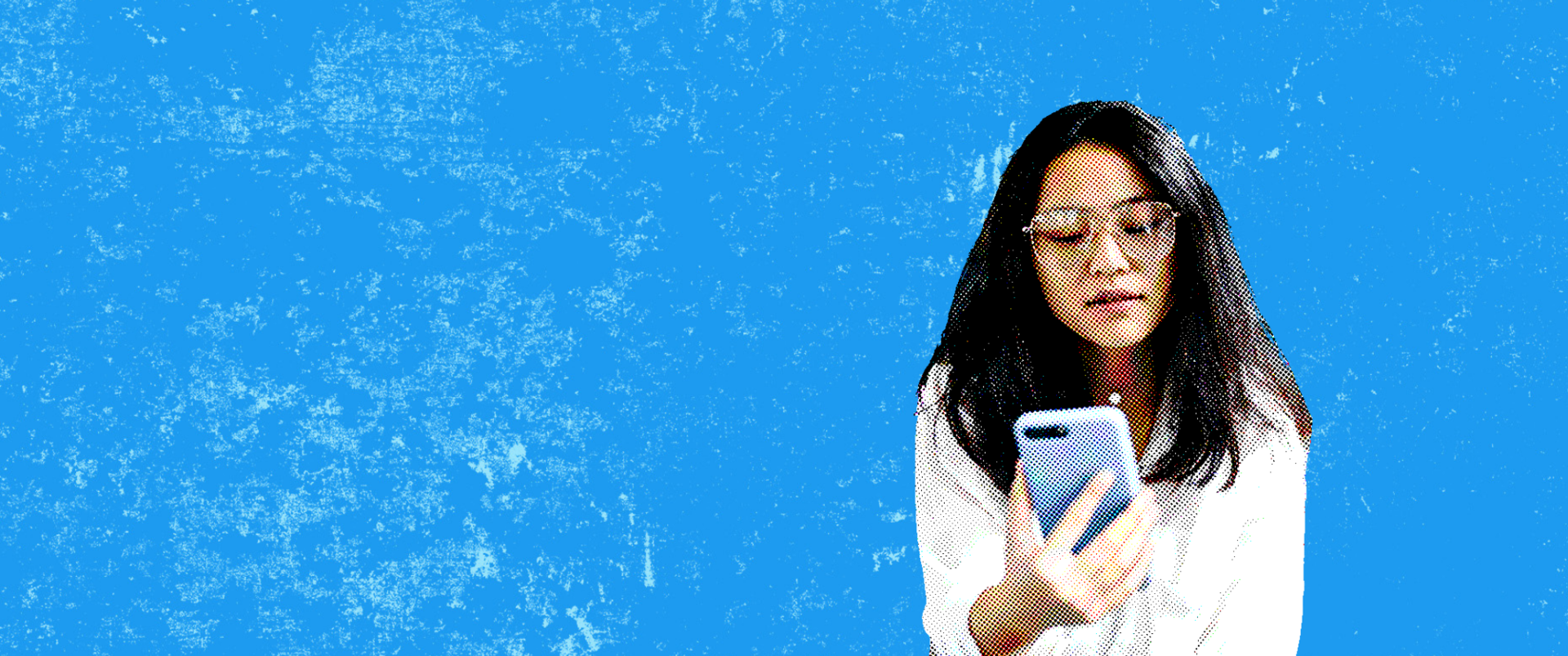 Thank you for your interest in the Twitter Professional Profiles Location Spotlight! Please note that we are no longer accepting new nominations to our pilot program. We look forward to partnering with you to make Twitter a better place to grow your business.
What are Professional Profiles?
Professional Profiles are a new tool on Twitter that enables businesses, publishers, developers, and creators to have a unique and clearly defined presence on the platform. By using a Professional Profile, you can add legitimacy to your business' presence on Twitter. Professional Profiles are launching first with Location Spotlight.
What are the benefits of Location Spotlight?
Location Spotlight allows you to display your business' location, hours of operation, and additional contact methods. Features of Location Spotlight include:
Business location: Listed and shown on a small map in the profile spotlight. People can tap on the location map/listing to open Google Maps, or their default map app, for easier navigation to the business' space
Hours of operation: This field is optional but can be customized to showcase the days and times businesses want people to visit their location
Methods of contact information: When the contact button in the module is enabled, it can kick off one or more of the following directly to the business: 
Phone call 
Text message 
Twitter Direct Message 
Email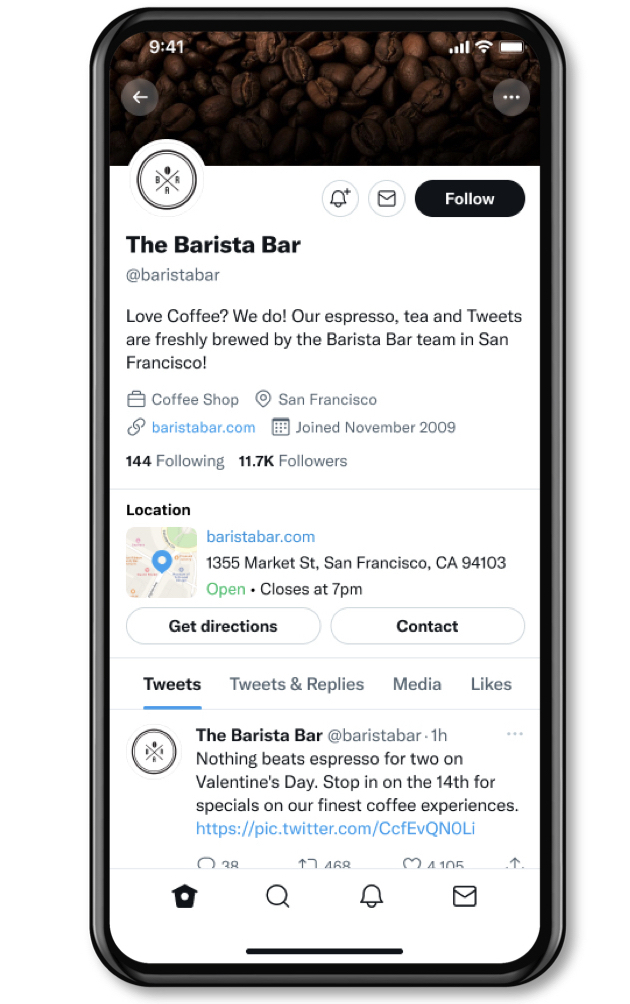 You can update any of the information in your Location Spotlight, directly in the Twitter app. Follow these steps to make changes:

1. Open the Twitter app and navigate to your Twitter profile
2. Tap "Edit profile" in the top-right corner, then navigate to "Edit professional profile" or "Switch to Professional"
3. From there you can edit the information in your Location Spotlight by tapping "Professional Spotlight" and then "Edit"
4. You can update the information in your Location Spotlight by tapping on the field you'd wish to update. 
5. When you're done updating, tap "Save" and return to your profile to ensure you're happy with the new information in your Location Spotlight.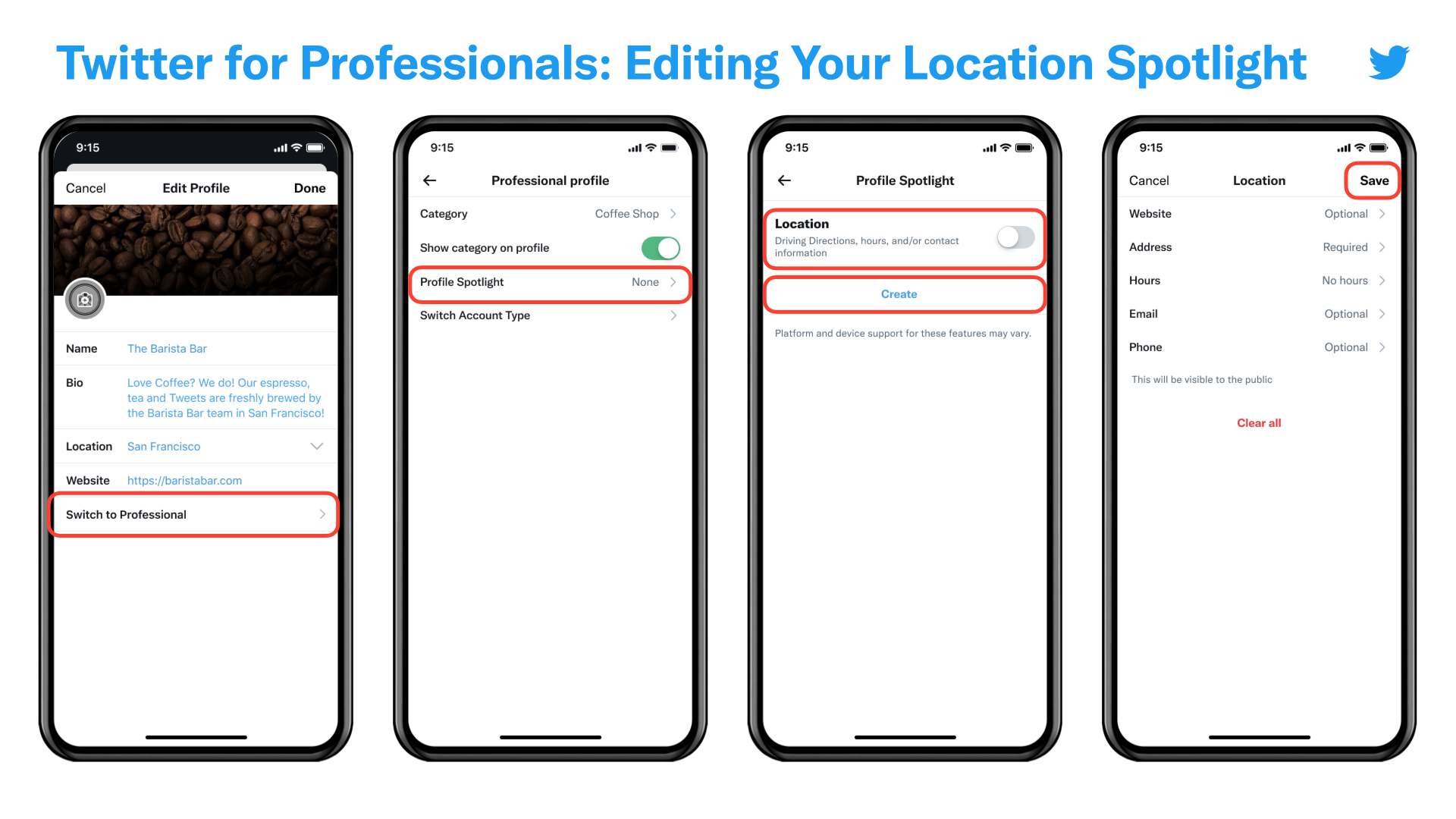 You can remove your Location Spotlight at anytime by following these steps: 
1. Open the Twitter app and navigate to your Twitter profile
2. Click "Edit profile" in the top-right corner, then navigate to "Edit professional profile" > "Professional Spotlight"
3. From there you can toggle your Location Spotlight on or off at anytime
Check out our small business resources