Women's EUROS 2022: How to connect with a growing conversation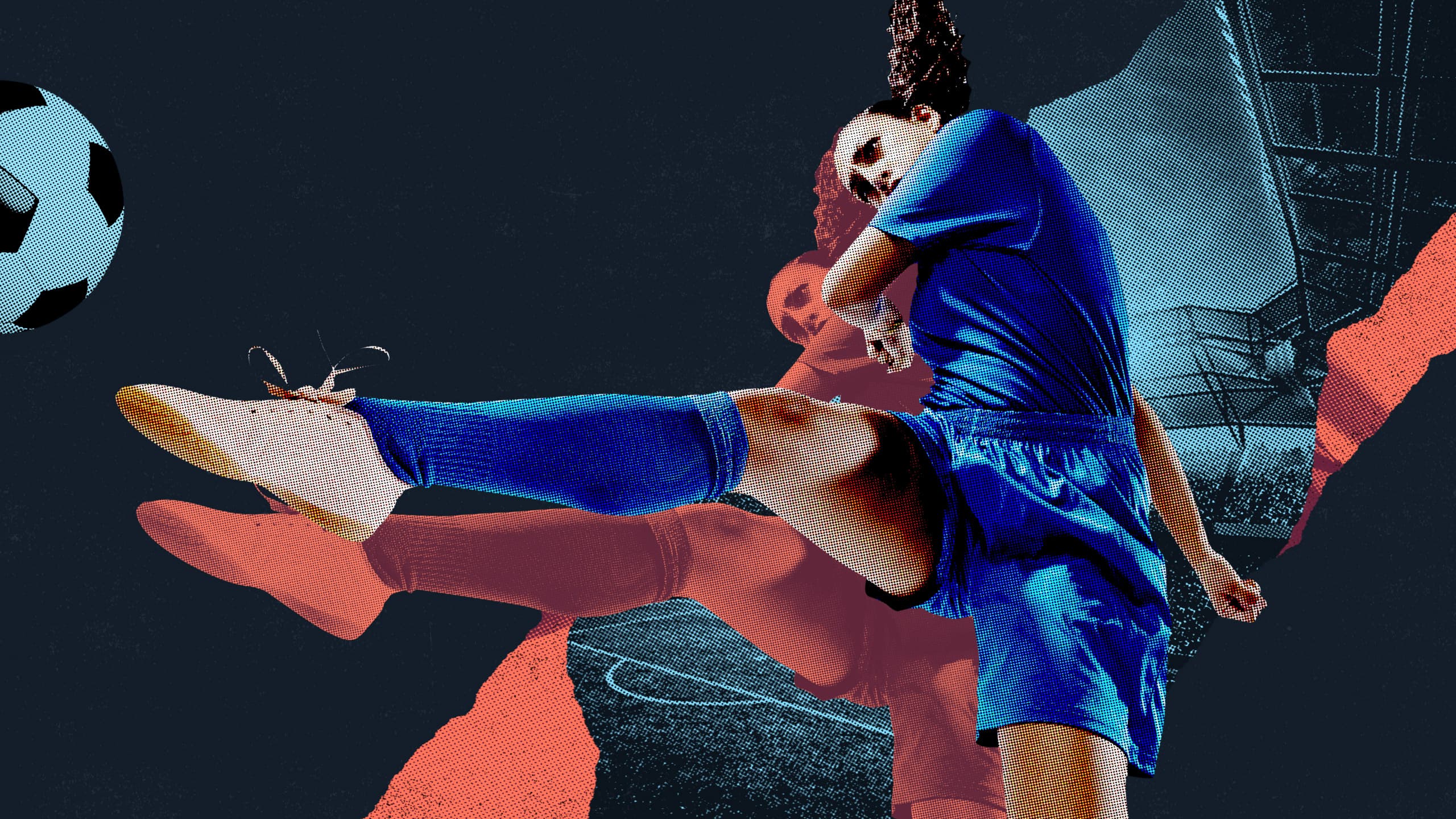 The European football conversation is bigger than ever on Twitter in 2022 with a 45% increase in average monthly football conversation over the past 12 months globally.1 
Interest in women's football is growing too, with 3.3M Tweets around the world about women's international football in 2021.2 This summer the biggest women's event in UEFA history will be held across 9 cities in England, and you don't want to miss it. 
The 2022 Women's EUROs kicks off at Manchester's Old Trafford stadium on July 6th for the month of July with 16 teams competing. 
All 87,200 tickets have been sold for the final on July 31st,3 and the roar of the crowd throughout the tournament is expected to be loud. The same can be said for the crowd on Twitter. In fact, the excitement has already started with almost 30K Tweets about #WEURO2022 as of this April.4
Who's watching?
58% of surveyed football fans on Twitter say they have watched or followed women's football5 and 85% of those people are excited about the Women's EUROs.6 Host country England is leading the way, with fans hoping for home nations glory. Another reason to get behind the event, especially for those in the UK.
The top countries around the world talking about the women's tournament on Twitter are:7

England

France

Spain

Italy 

Germany
Twitter is where people turn to for live sports, so let's see how you can interact and drive results during these key cultural moments.
Twitter products to help you connect with women's football at scale
Amplify 
Twitter Amplify is a brand safe way to get your ads in front of the right people at the right time. In short, Amplify puts your pre-roll Video Ads before premium content from leading publishers. 
Choose from one of our sports publishers to align your brand with relevant people or fill out our contact form to learn more about Amplify Sponsorship packages.
Twitter Takeover
Own the Twitter timeline on key dates across the tournament with Twitter Takeover. Takeover products give you exclusive ownership of Twitter's premium real estate across desktop and mobile, allowing you to maximize your reach during the event and drive results across the funnel. 
See how Canadian Tire used Takeover to connect with the Olympics and learn more about Takeover products. Ready to advertise? Reach out to your account manager or fill out our contact form. 
Video Views campaign
Short, relevant videos are a great way to catch people's eyes on a crowded timeline  — and your budget doesn't need to be huge. Run a Video Views campaign leading up to and during the tournament and for best results, mix up the formats. 
For example, Video Ads with Polls, Video Ads with Website Buttons and regular Video Ads. Learn more about Video Views campaigns.
Organic Twitter tips
A good campaign should be complemented by a strong organic strategy. We recommend using a mixture of formats before, during, and after the tournament. 
These include:
Twitter Polls to encourage engagement
Live Tweeting during the women's matches
GIFs and videos to connect and build cultural relevance
Learn more about how to live Tweet before, during and after events.
The Women's EUROs are already creating a buzz. If you haven't included women's sports in your media plan before, now is the time. 
Learn more about advertising options on Twitter, or get in touch for advice on running a large scale campaign.
1Twitter Internal Data, Percentage increase in the average number of football related tweets per month, last 12 months vs 12 months prior (1 Apr 2020 - 31 March 2021 vs 1 Apr 2021 - 31 March 2022) Global
2Twitter Internal Data, women's international football, 1 Jan - 31 Dec 2021
3https://www.skysports.com/football/news/11095/12593767/womens-euro-2022-englands-group-matches-and-wembley-final-sold-out
4Twitter Internal Semantic Core, UEFA Women's Euro 2022 Conversation, 28 Oct 2021 - 14 Apr 2022, Retrieved Apr 2021
5Twitter Insiders, April 2022, n=236
6Twitter Insiders, April 2022, n=236
7Twitter Internal Semantic Core, UEFA Women's Euros Conversation, 1 Sept 2021 - 13 Apr 2022. Retrieved Apr 2022
Planning your next big Twitter campaign?