7 ways to drive MENA holiday shopping on Twitter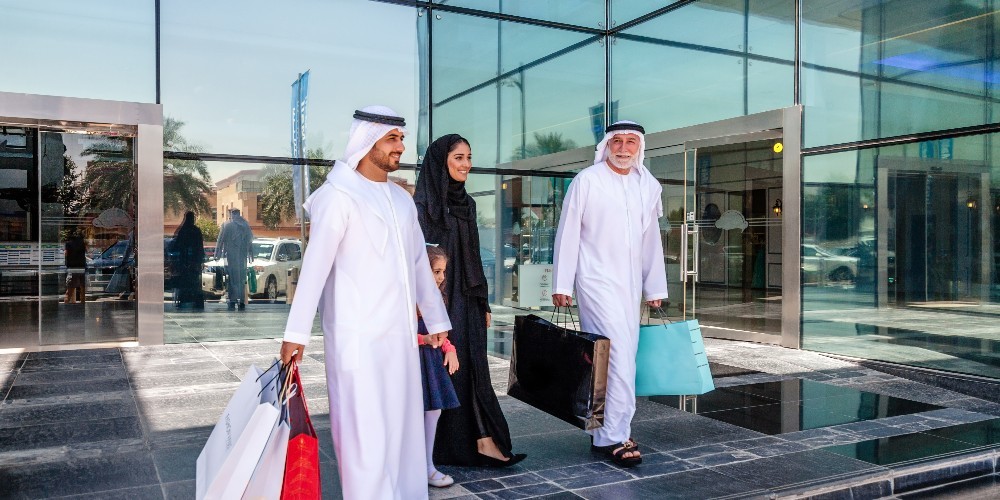 Millions of people in the Middle East and North Africa (MENA) will be hitting the shops soon to look for the best deals this holiday shopping season.
Retailers in the region often promote their stores in the run-up to White Friday (the MENA's equivalent of Black Friday), holding discounts across the week.
White Friday 2020 will kick off on November 27, with Cyber Monday following straight after on November 30, just in time for the shopping season. 
This is a huge revenue opportunity for retail businesses, whether they plan to launch a new brand campaign, a flash sale, a clearance sale, or an in-store promotion. Last year, retailers in the Middle East enjoyed record-breaking White Friday and Cyber Monday, with sales posting double-digit growth.
Despite reduced household incomes this year due to redundancy or reduction in hours as a result of COVID-19, many people expect to spend more in the next few months, and the majority of consumers will be shopping online, a PwC survey found.
While consumers are ready to make purchases during this time of year, as a brand you still need to reinforce that they will not find a better deal during the other months.
To take advantage of the opportunity to boost your year-end sales, use these tips to capture the attention of your customers.
Start early
With social distancing and health regulations, many businesses in the MENA region have turned to e-commerce, offering more discounts and promotions online. To stand out amid the competition and get your audience excited about your brand, start showing off your deals early.
At the same time, start growing your followers and audience now so you can have a wide reach when the shopping season arrives. You can also encourage people to sign up for marketing emails in the lead up to White Friday by offering exclusive discounts or creating sweepstakes. 
Generate a buzz
Twitter is a great place to launch something new and connect with occasions in the MENA region. When @PrintDotSa connected with Saudi audiences to boost awareness with students going back to school, they used a Trend Takeover and saw +14% impressions (vs. avg benchmark) and a 400% increase in sales. Read the full success story here.
Today, up to 72% of Twitter users in Saudi Arabia and the UAE, and 62% of users in Egypt, consider Twitter one of their main sources for online video content. The MENA region also represents one of the largest groups of active users on Twitter Moments, which enable people to stitch together multiple Tweets into slideshow-like stories. 

Update your inventory
With increased online shopping this year, make sure your e-store is up to date with your latest products and services, and stock the appropriate amount of inventory needed to fill all your orders.
Create a gift guide
Many customers will be holiday shopping for friends, coworkers, and loved ones, so help them out by offering gift suggestions.
You can publish lists based on price, gender, or interest, such as "10 gift ideas under $30", "Gifts for Him", or "20 Gifts for Gym Lovers". You can also create your brand's own White Friday shopping guide and distribute it to your audience a few weeks before the big day.
Emphasize urgency
Give people a reason to take immediate action. If your offer is only available for a few days or your supply is limited, use phrases like "sign up now", "for a limited time", or "limited stock". 
Express your discount effectively
Pay attention to how you express discounts. For products or services under $100, a percentage discount is more effective than a dollar amount (20% sounds bigger than $5). For things over $100, a dollar discount is more attractive (For a $2,000 item, $500 off seems larger than 25%).
Add relevant hashtags 
Hashtags are an effective way to grow your reach and get discovered on Twitter. This is especially true during the holiday shopping season. Add hashtags like #WhiteFriday, #WhiteFriday2020, #WhiteFridayUAE, #WhiteFridaySaudiArabia, and #CyberMonday for maximum exposure.
Make sure to do your research as well — check and see what hashtags people are already using when talking about your brand and capitalize on those. 
Know other ways people in the MENA region celebrate the holidays? Let us know @TwitterBusiness.

Ready to advertise on Twitter?