12 video Tweet ideas for your business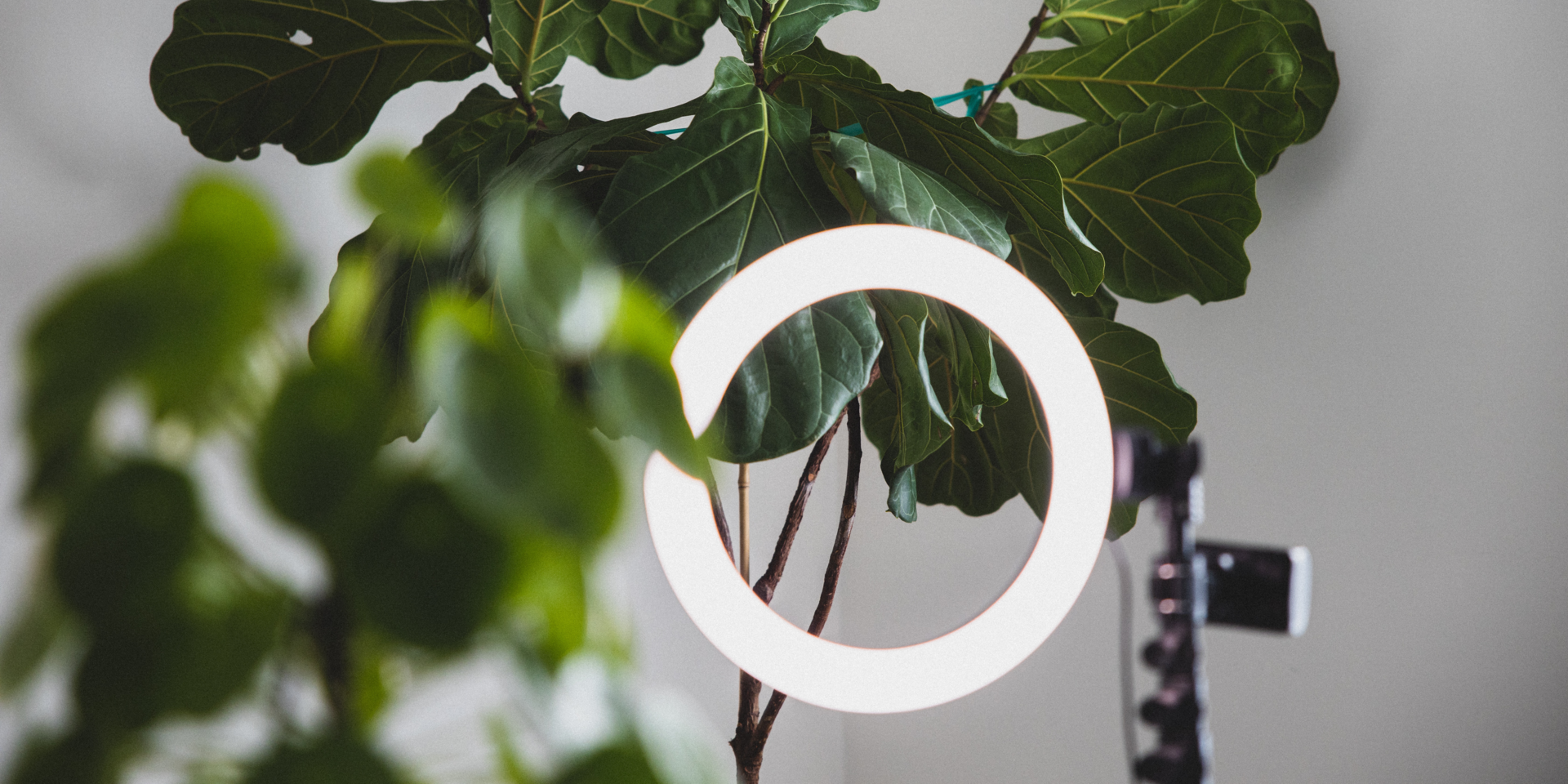 If you've found yourself watching more videos on Twitter these days, you aren't alone. Twitter has seen a 62% increase in daily video views year-over-year.¹ To help your business make the most of this format, we've listed some ideas and examples, below, showing how video can help amplify your message.

(Spoiler: you can create most with the camera on your smartphone.)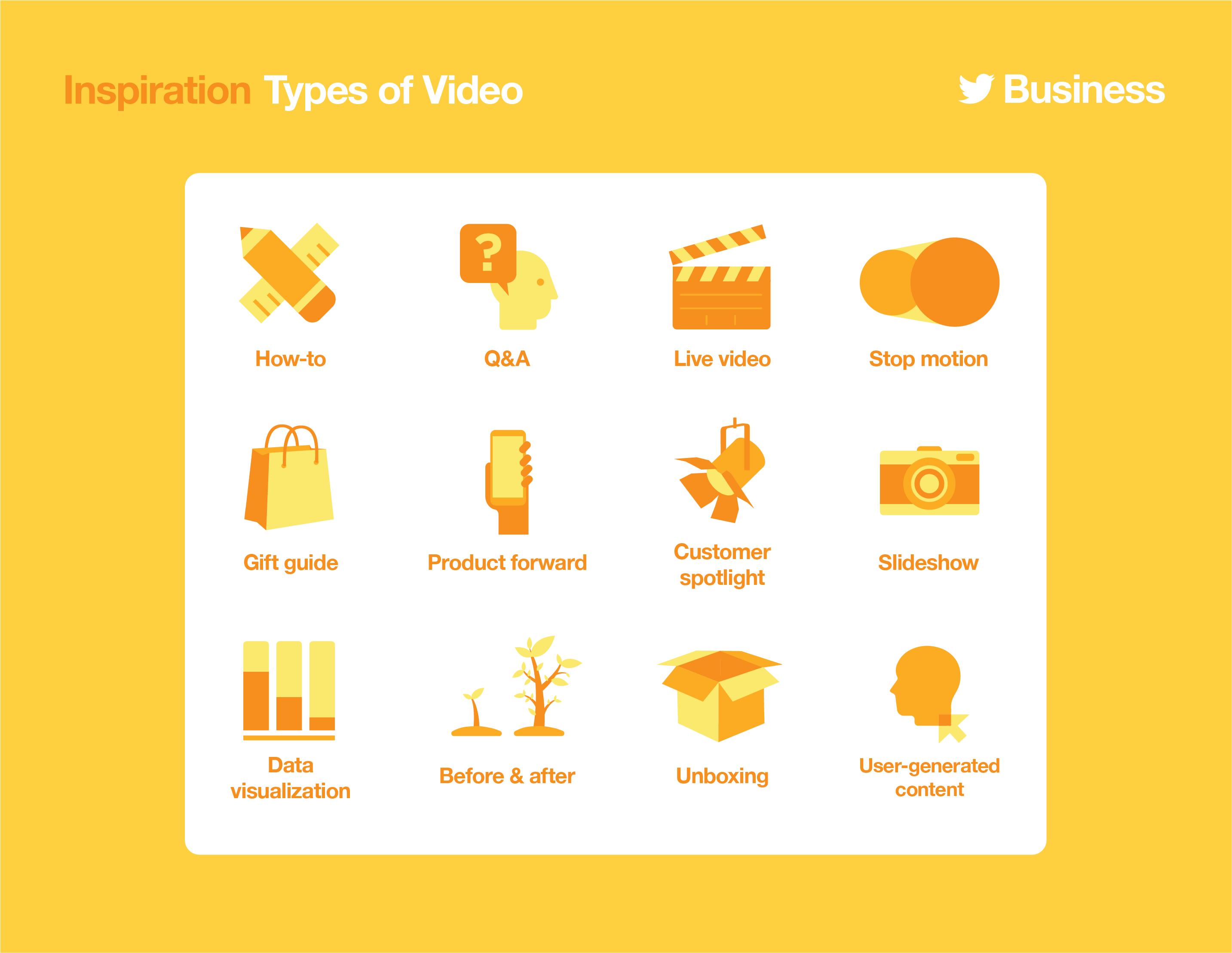 How-to 
Chances are no one knows your products better than you do. Why not share some knowledge? From setup instructions to pro-tips, this format can provide valuable information to new and prospective customers. 
@jonessodaco uses video to show how to create a homemade treat with their soda.
Q&A 
Engage directly with your audience by answering an FAQ, interviewing a thought leader, or doing a casual Q&A with employees. 
Live video 
Engage with followers in real-time with live video. Some ideas: make an announcement, go behind-the-scenes, or share a celebration.
@NYCParks uses live video to bring viewers along on a walk through a local park.
Stop-motion
Not all videos have to be, well, videos. You can use a collection of frames or images to create stop-motion films and GIFs that grab the eye without using traditional recording. 
The opening of this video from @Soakbath2020 shows how simple movements can make for standout visuals.
Gift guide
Make a video that highlights your products as gifts for an upcoming season, event, or holiday.
This video from @believeinbubu provides gift ideas while showcasing their products.
Product forward
Make your products the star of the show by adding simple text or motion to a video or picture. 
@FlauntingP shines a spotlight on their products with a short video.
Customer spotlight
Feature a customer to share their story, tips, or review of your product. If they can't send a video, consider asking their permission to have a recorded video call where you can conduct an interview or otherwise capture content. 
Slideshow
Easily add motion to your media by creating a slideshow of still images.
@allloveaarde shows off multiple products with a seasonal slideshow.
Data visualization
Look for data points that are valuable to your audience, whether it's about your industry, your customers, or your brand in particular.
This Tweet from @BetterUp uses an animated chart to share a data point with customers.
Before and after
There is something incredibly satisfying about before and after videos, and the benefit isn't just for the viewer.
This format is a great way to showcase aspects of your product in a short, Tweet-friendly length of time. Use it to showcase effectiveness, competitive advantage, or –– as in the below example –– ease of use.
@BostitchOffice efficiently communicates the "after" design and lighting with this short video.
Unboxing
Help prospective customers envision their own unboxing with a video reveal. 
@blissworld gives customers a first-hand view of what to expect when opening their product.
User-generated content (UGC)
The best content about your business may not actually come from your business — oftentimes, it can come from customers. Leverage user-generated content (with permission, of course) to show the human side of your brand and fit in naturally with your followers' timelines.
@PellenceUK shares a customer's video of one of their battery-powered power tools in use.
Want more video inspiration? Check out our video resources page for examples, best practices, and tips for effective video on Twitter.
¹Source: Twitter internal research 2019-2020
Ready to advertise on Twitter?