Using Twitter Lists to gain followers
Twitter Lists provide fans with an easy way to consume Tweets they care about in similar topics or industries. By curating a group of related Twitter accounts into a List, you can increase visibility and gain followers for your own account. Lists provide a way to connect to other accounts and create a wider community experience for your audience while broadening your own reach. After learning how to curate a List, putting the following strategies in place may help you to grow your exposure.
Introducing related accounts
You can use Twitter Lists to showcase and surface accounts related to your business or organization. For example, if you're in the television industry and a new show is premiering, you could create a List with the cast members, network, and writers. This would make it simple for a new viewer to use the List tab on your account to see all the adjacent conversations and reactions around your content.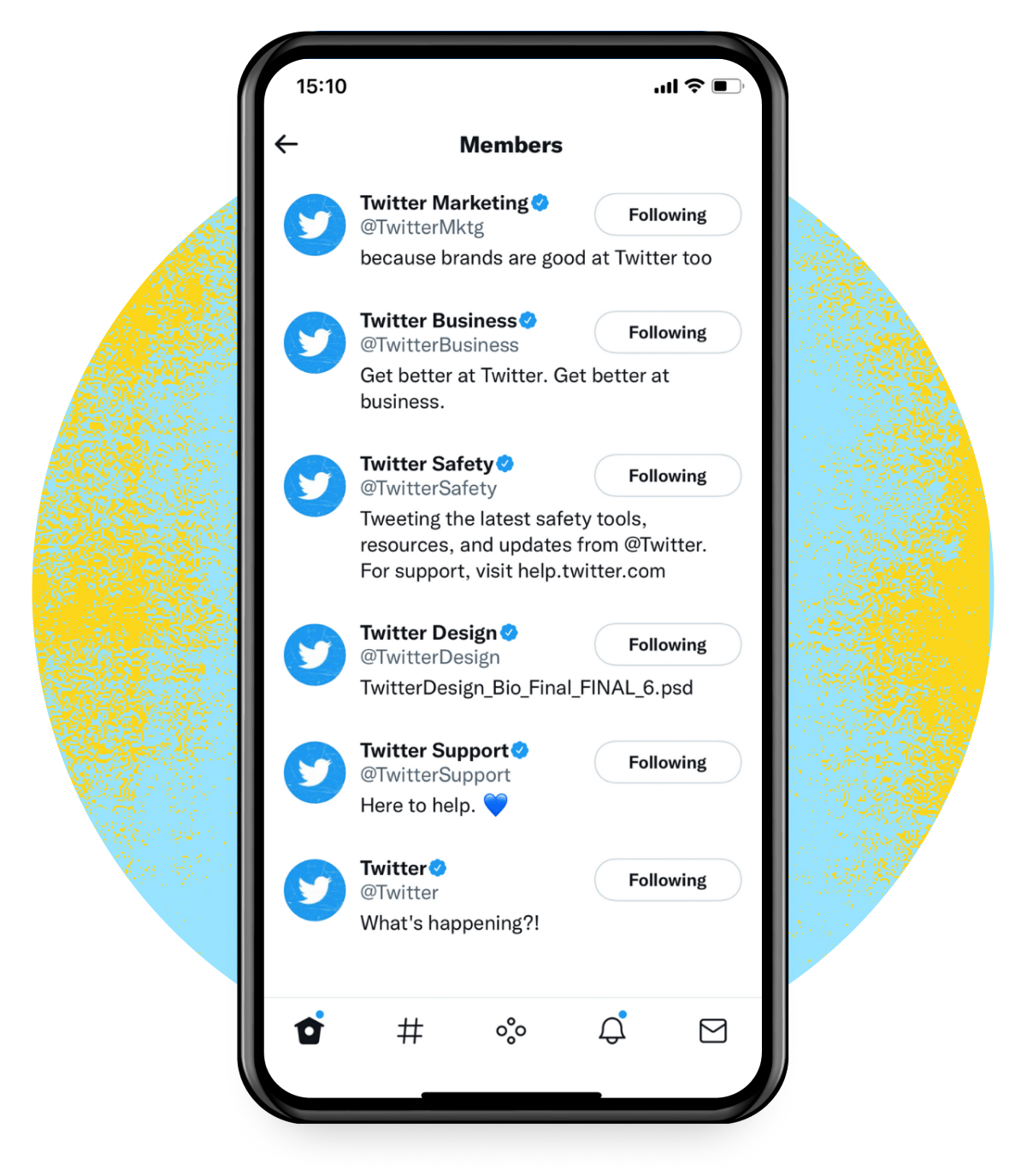 Let your audience in on the "who" behind what makes your organization tick. For newsrooms, this might look like placing all your reporters, anchors, editors, and analysts on one List. Or for a sports team account, this could be players, coaches, analysts, announcers, and local beat writers. 
Simply create a pinned List with your team members and direct your audience to it by Tweeting the link using the share button. This will make it easy for people to follow all their favorite accounts with just a few taps.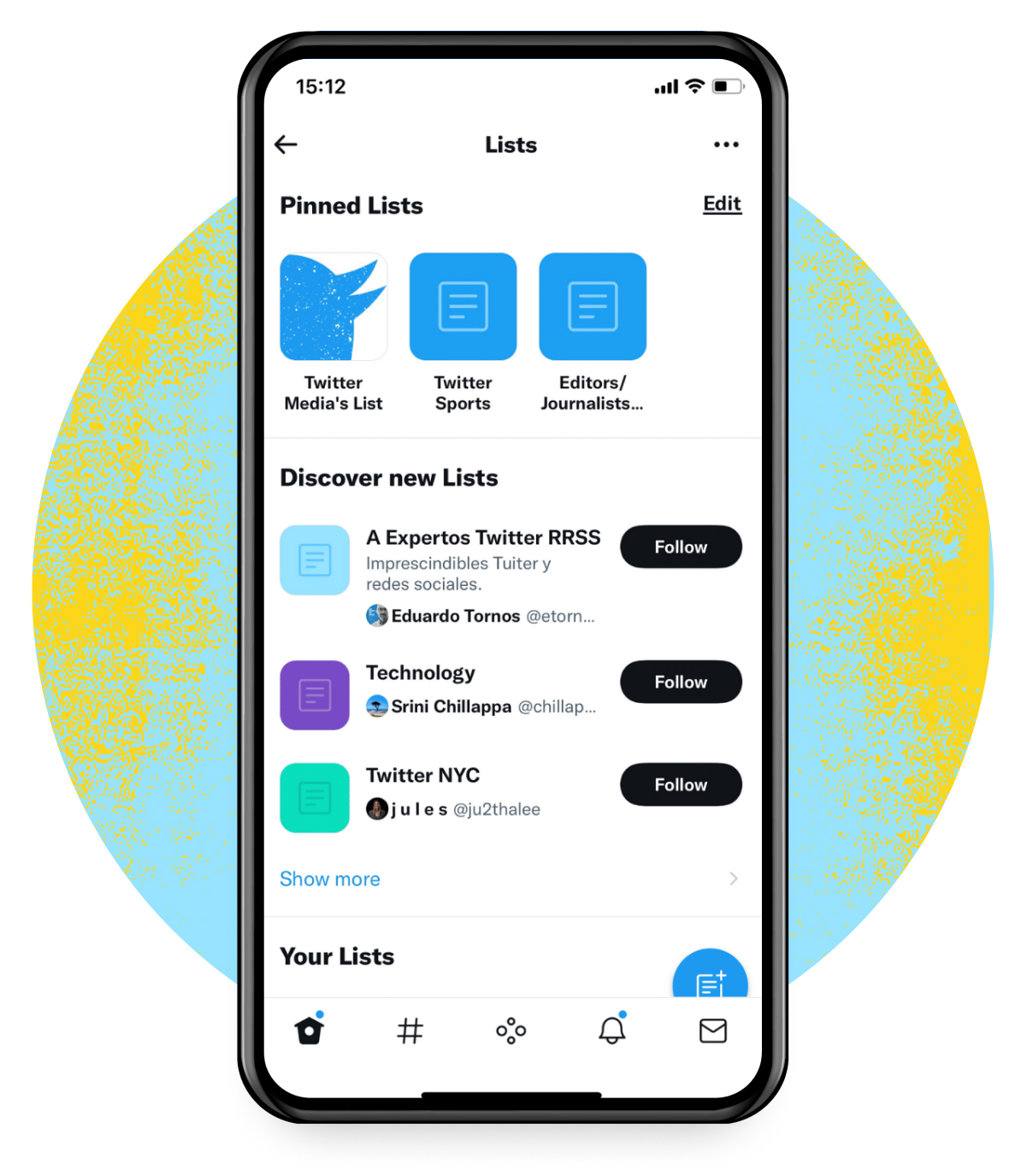 If you are holding an event related to your organization (such as a conference, band tour, or even breaking news), you can use Lists to help your audience keep track of the latest news. Create a List for your event including hosts, media coverage, key participants, and potentially even local information accounts like traffic and weather, so your attendees can easily have access to the information they need. 
You can also use this List to stay up-to-date as the event is happening and Retweet attendees' content and conversations to further the excitement and engagement as it unfolds.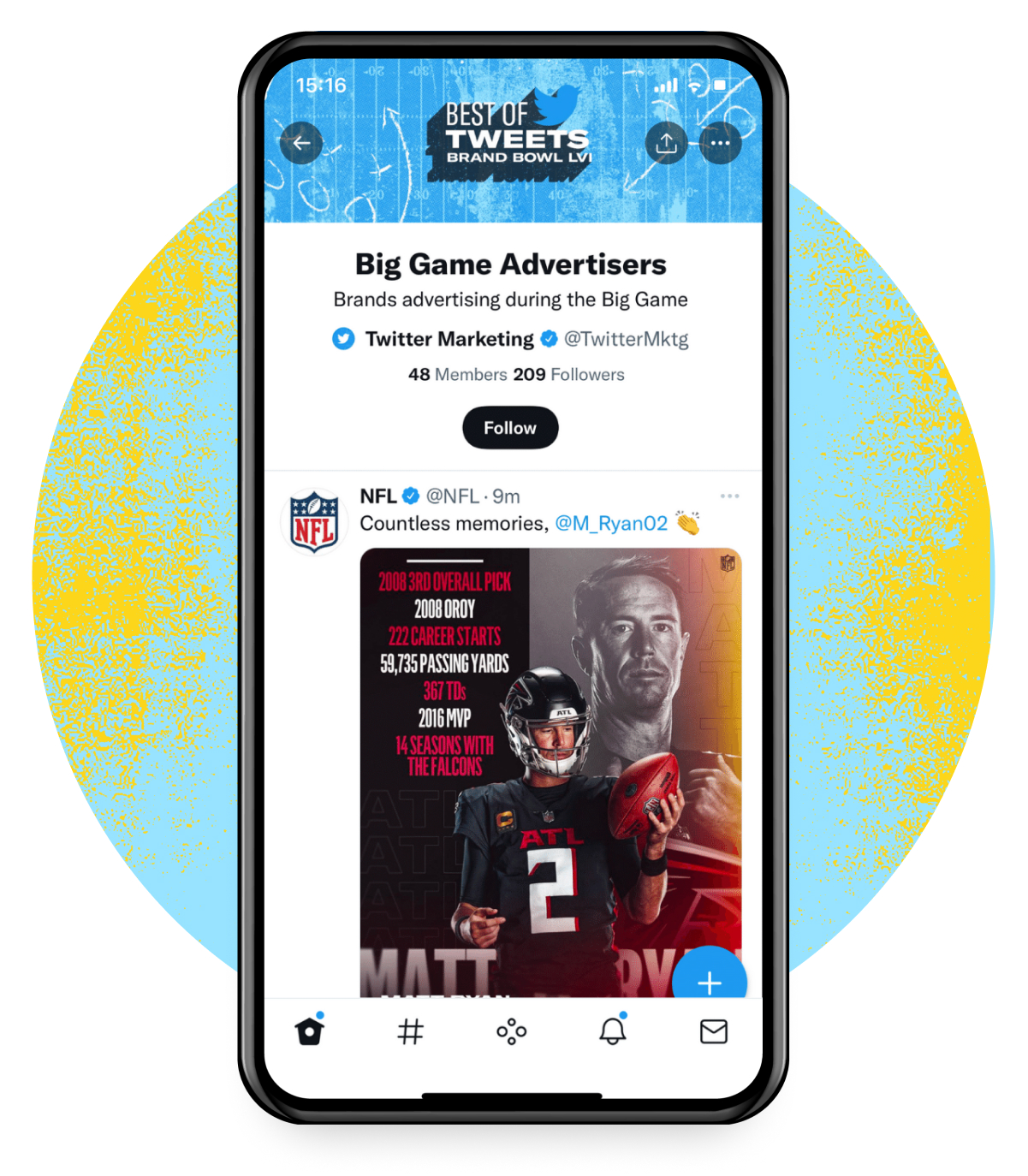 If you're launching a new account or embarking on a promotional campaign, Twitter Lists can be a great way to give your audience an insider view of behind-the-scenes and exclusive content. You can give them an easy way to follow relevant cast, crew, and key players with just a few taps. Or, point them toward the List's Tweets view to experience a premier or event from all angles.
No matter your industry, Lists can help your audience understand the "more" behind your organization.