6 effective examples of how to use Twitter for recruiting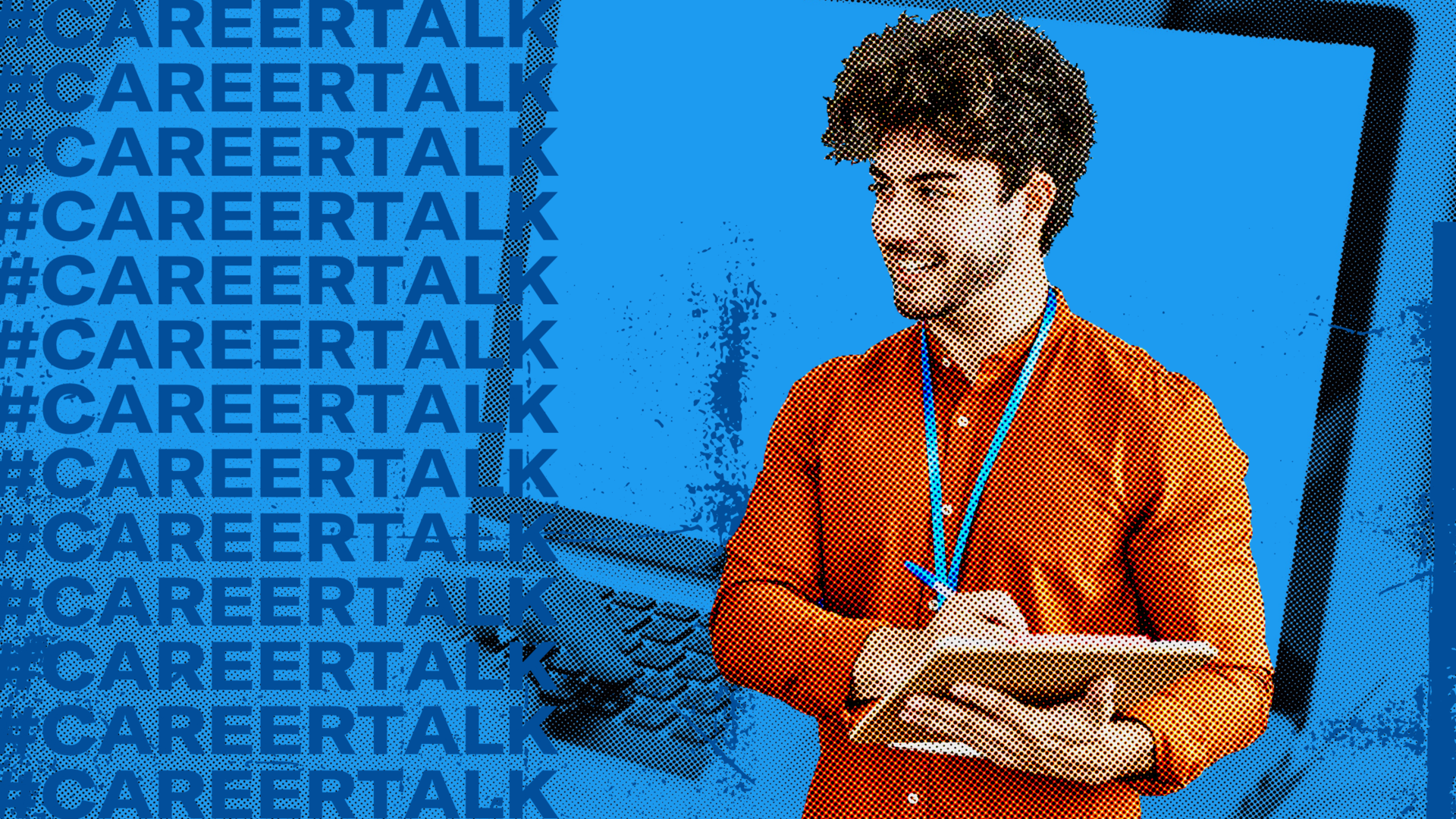 First things first, is Twitter good for recruitment? We like to think so. And other people seem to agree, with 'Careers & Marketing' making it into the top 100 global conversations on Twitter with over 52.5M Tweets and 12.5M unique authors from July 2019 - July 2021 alone.1

It's been growing too, with a 13% YoY increase in the career and marketing conversation last year.2 So, how do you use Twitter for hiring? We've got six easy suggestions to help you recruit on Twitter this year. 
Make it clear that you're hiring in your bio
If you want people to apply for jobs on Twitter, you gotta make it easy. Add that you're hiring to your bio and your account name like crypto company ​​@Immutable.
This makes it really clear to anyone on your Twitter profile that you're keen to hire. Add a link to your career page or specific job posts within your bio for ease of access too.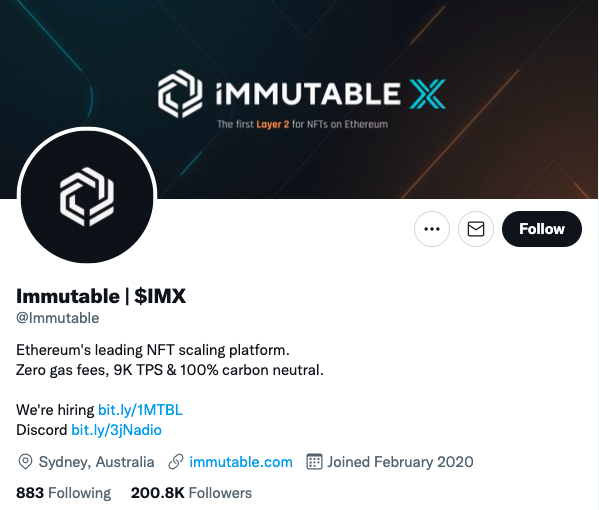 Tweet real stories about your team 
You know what's better than telling people your brand is great to work for? Showing them. Do this by sharing stories from your team on your Twitter profile. 
Tweet quotes from employees talking about their role and why they enjoy working at your company. Show off your culture or inclusion initiatives. This is an easy and authentic way of attracting job applications. 
For further reach, ask your team to Tweet about the job openings and stories too.
Use relevant hiring and sector hashtags
Make it easy for people to find your jobs by using hashtags and keywords. For example, #Hiring or #RemoteJobs. Use keywords and hashtags relevant to to the job and the skills needed to reach more targeted people on Twitter too, for example #GameDevJobs. 
If you have a lot to say, use a Tweet thread and respond to any questions within the thread. Keep an eye on reponses and if the same question appears again and again, consider editing the job description to include this information. For example, the job location, salary range, or years of experience needed.
Use colourful creative 
If you're trying to attract creative applicants for creative roles (or if you just want to stand out) use a GIF, imagery or video that resonates. We love this example from game studio @MinekosMarket.
If a GIF doesn't suit your brand voice, this Tweet from @NWCI is a bit more simple, but another great example of how to use colour to make a job ad stand out.
Share exciting news and benefits
Four day work weeks, monthly days off, great salaries. Who wouldn't want to apply for a job with benefits like these? If you have unique benefits, Tweet about them. Better yet, pin the Tweet so anyone who visits your Twitter profile gets to see it straight away.
Run a paid campaign on Twitter
If you want to reach more people and you want that reach to be highly targeted, consider promoting your Tweets or running a reach campaign. This campaign objective gets your name out there, drives awareness, and connects you with potential applicants. Learn more about reach campaigns on Twitter.
Follow us on @TwitterBusiness for regular business insights and conversations your company can be a part of.

Looking for more #CareerTalk? Check out the rest in our career series:
1. Source: Brandwatch, global, July 2019 - July 2021
2. Source: Brandwatch, global, comparing March 2020 - March 2021 Careers & Marketing conversation growth on Twitter
Ready to advertise on Twitter?