How to use competitive intel to make your Twitter account stand out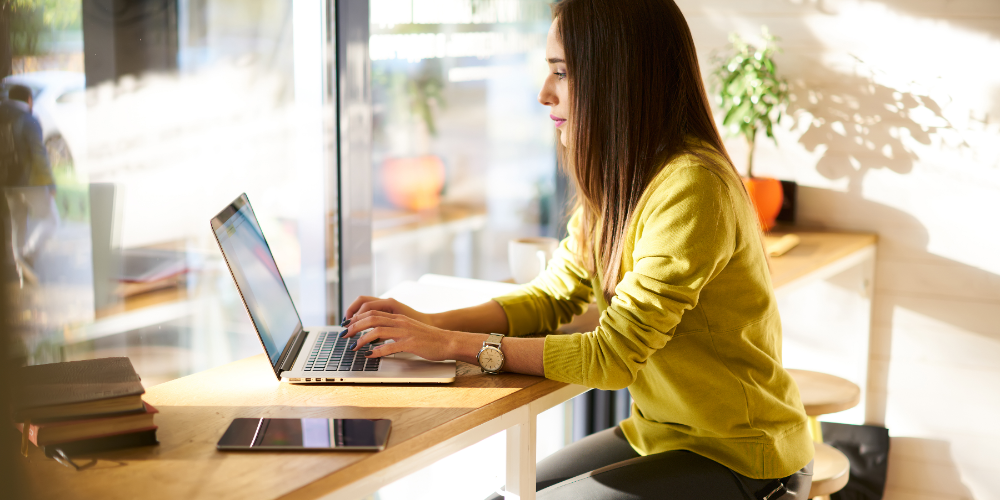 From time to time, we invite industry influencers to write a guest post on our blog. We turned to our friends from @UnionMetrics to share their tips to help you use Twitter as a competitive analysis tool.


You know the basics. You set up a Twitter account, you make sure you're measuring engagement with your Tweets, you run some hashtag campaigns, you try some new things to see what works. But once you've exhausted those steps, what can you do to take your Twitter strategy to the next level? How can you stand out in the ever-increasing crowd? With just a little work, you can level up on Twitter with smart competitive analysis.
Discover ideas for your content strategy
Look at the kinds of posts your competitors share on social
Look at your competitors' Tweets to identify interesting ideas for your own content. Here are a few things to look for:
What hashtags do they use?
What topics or trends do they Tweet about?
What blog posts and articles do they share?
Take a close look at the hashtags your competitors use
Are there any Tweet chats or communities associated with these hashtags that you haven't previously discovered? Investigate any new hashtags to see if there's anything useful there for your own account. Further, what kinds of Tweets do your competitors post? Do they use a lot of images or videos or are most Tweets text-only? Think about what types of Tweets might work better for your audience.
Look at replies to your competitors' accounts
The most interesting intel might come from what your competitors Tweet in response to customer questions and complaints. Are there any issues you can get ahead of or address from your own Twitter account? What sorts of things are their customers asking about — or better yet, what features or products are they asking for? You might discover something that goes beyond your content strategy and impacts a future product or event.
Learn about better times or days to post your own content
Do you competitors seem to get more engagement at a specific time or on a specific day? Maybe you should try posting then to reach your ideal audience when they're most receptive.  
Conduct customer (and influencer) research
Beyond content, your competitors' followers hold a wealth of useful information. Who follows your competitors? What can you learn about who they are and what they're interested in? Consider your competitors' followers as your potential customers, so spend some time getting to know them. Take a look at their Tweets, the kinds of content they post and engage with, and maybe you'll find some ideas for new content you can share to better reach them.
Who do your competitors talk to and Retweet? Are there any industry influencers that you don't already follow or know about? You might discover some new, fresh voices in your industry. You'll also likely find some new people — future partners! potential customers! — to follow this way. You can even target advertisements at your competitors' followers to try to persuade them over to your side.
Generate benchmarks for engagement and growth rates
It can be hard to know if your Tweets are performing well, especially to relative to an average or typical Tweet. Across social media, there is no global average for what constitutes "good" engagement. For example, we can't say that you should expect to see a certain amount of Retweets per every 1,000 followers you have. However, when you start to learn what is typical for accounts similar to your own, you can better contextualize your own account's performance and work to improve against those benchmarks.
Measure how much engagement your competitors' Tweets receive. Keep track of how their follower count increases over time. What is "normal" for those accounts and your industry? Be sure to take into consideration follower counts if your biggest competitor has 100,000 followers and you have 10,000 followers, they'll probably get more total Retweets than you do, but how do they compare in terms of percentages relative to how many followers they have?
You can also measure share of voice — in a conversation about your industry or product category, how much of that conversation is about your brand compared to your competitors' brands? Even if it's a smaller share right now, if you consistently measure this over time, you can work to increase your share.
Competitive intel takes time, but it's worth it
This kind of competitive analysis can be somewhat time-consuming to collect, but it's worth the investment. So in addition to your profile analytics and keyword monitoring, be sure you've set up some competitor analytics to keep track of what your competitors are doing on social media so you can do it better.

Planning to create campaigns large enough that you need a customer success representative? Request to connect with a Twitter customer representative.

Ready to advertise on Twitter?