Q&A: UK publisher Pan Macmillan shares their Twitter Ads tips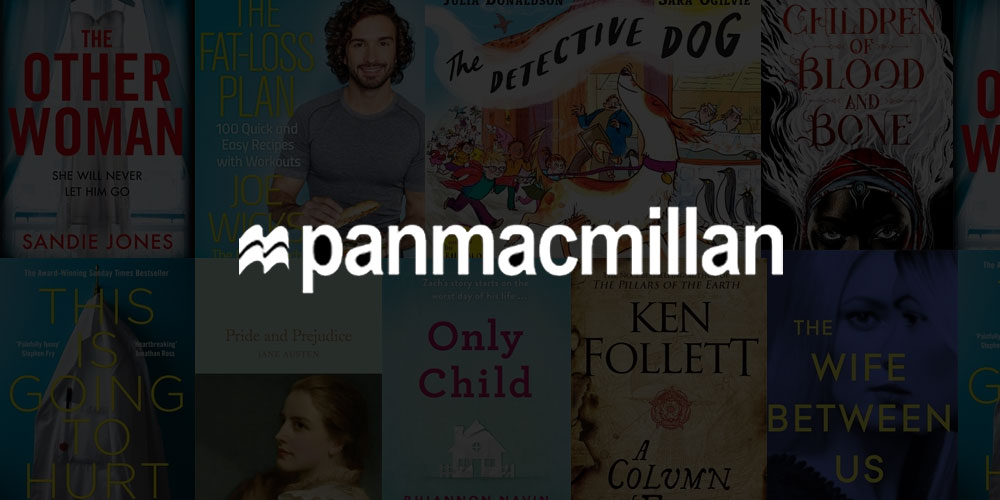 There are several moving pieces that go into crafting a compelling social strategy. What type of content should you share? How do you plan and manage your marketing campaigns?
One brand that stands out with their strong organic and paid content is UK based publishing company @panmacmillan. We chatted with their Audience Development Manager to learn about their Twitter strategy.
Tell us a bit about yourself.
I'm Andy (@pieceofandy) and I work in our Digital Communications team as the Audience Development Manager. I devise the strategy for our organic and paid media channels. I also look after our content partnerships with other digital brands and platforms, making sure our books can be found by all types of audiences.
Tell us a bit about Pan Macmillan
Pan Macmillan is an award-winning book publisher celebrating our 175th anniversary this year. Some of our imprints include Macmillan Collector's Library — a beautiful, collectible series of all the classic stories everyone knows, Picador, Bluebird and Macmillan Children's Books. Some of our authors include Julia Donaldson, Jessie Burton, and Joe Wicks.
How does Twitter fit into your marketing mix?
There are a few things we use Twitter for. Firstly, it's one of our 'shop windows' — it's a look into the world of a publishing house and the titles we're publishing. More importantly, it's a way to bridge the gap between consumer, publisher, and author. Many of our authors are highly engaged with their audiences and Twitter is fundamental in allowing us and them to do so in a way that's a bit more personal.
We have a very passionate reading community who take some amazing photos of our books or write up comprehensive reviews, so we like to give them a signal boost by sharing their content on our feeds as well.
What are a few Tweet examples that you think really capture your brand?
I'm going to cheat here and showcase a little of what I mention above — cross-promotion across our imprints, sharing content with and from our authors and also amplifying the user-generated content our audiences create.
What's something your marketing team has tested on Twitter recently?
Something we've been doing more of recently with the TV adaptations of our books that have already aired, and something we will continue doing for the ones yet to broadcast is contextual advertising just before, during and after broadcast, targeting the key conversation points. If we know the discussion is going to be around #TheMiniaturist, we can reach audiences at the heart of the conversation with relevant messaging.
We're also currently experimenting with Twitter's new Promote Mode. Watch this space!
How do Twitter Ads play a role in your marketing strategy?
As mentioned above, we see a really big opportunity around 'being part of the conversation' so tying into relevant topics such as TV adaptations or topical events. As an example, we publish a book from Adam Kay called This is Going to Hurt — this is about his time as a junior doctor in the NHS, so we're seeing some strong results targeting NHS-related hashtags and handles.
How do you plan and create Twitter Ads that will resonate with your target audience?
We start by defining the audience with the wider communications team. Who do we think are most likely to enjoy the title? Are there any titles that are similar in nature that we can use as an anchor for targeting? We try to ensure the person receiving our ads find them useful in terms of relevancy or interest.
We've also started testing different creatives for all our campaigns and letting the many algorithms help us to pick the ones which are most likely to perform best and we are seeing strong results that way.
What results have you seen with Twitter Ads?
We've seen that with the right targeting and the right hook, our cost-per-result can be up to 25% cheaper than on other ad platforms.  We've seen really strong CTRs for our topical advertising. We were running some Twitter ads alongside The Apprentice for the books by Lord Sugar we publish, and those performed extremely well — 35% cheaper and 20% more engaging than other ad platforms.
Any final tips for brands on Twitter?
A/B test your creative and really think consumer first. People have a lot of Tweets to filter through so make yours work harder by being visually beautiful, engaging or something that provides a service to them. We use Twitter to engage with our audiences and we find it is a great way to reach new fans. If something is working, do more of it and try to apply it to different campaigns — the results will sometimes surprise you.

Know a brand doing interesting things on Twitter? Tweet us @TwitterBusiness.
Ready to advertise on Twitter?