Summer talk: What's trending on Twitter and how to join the conversation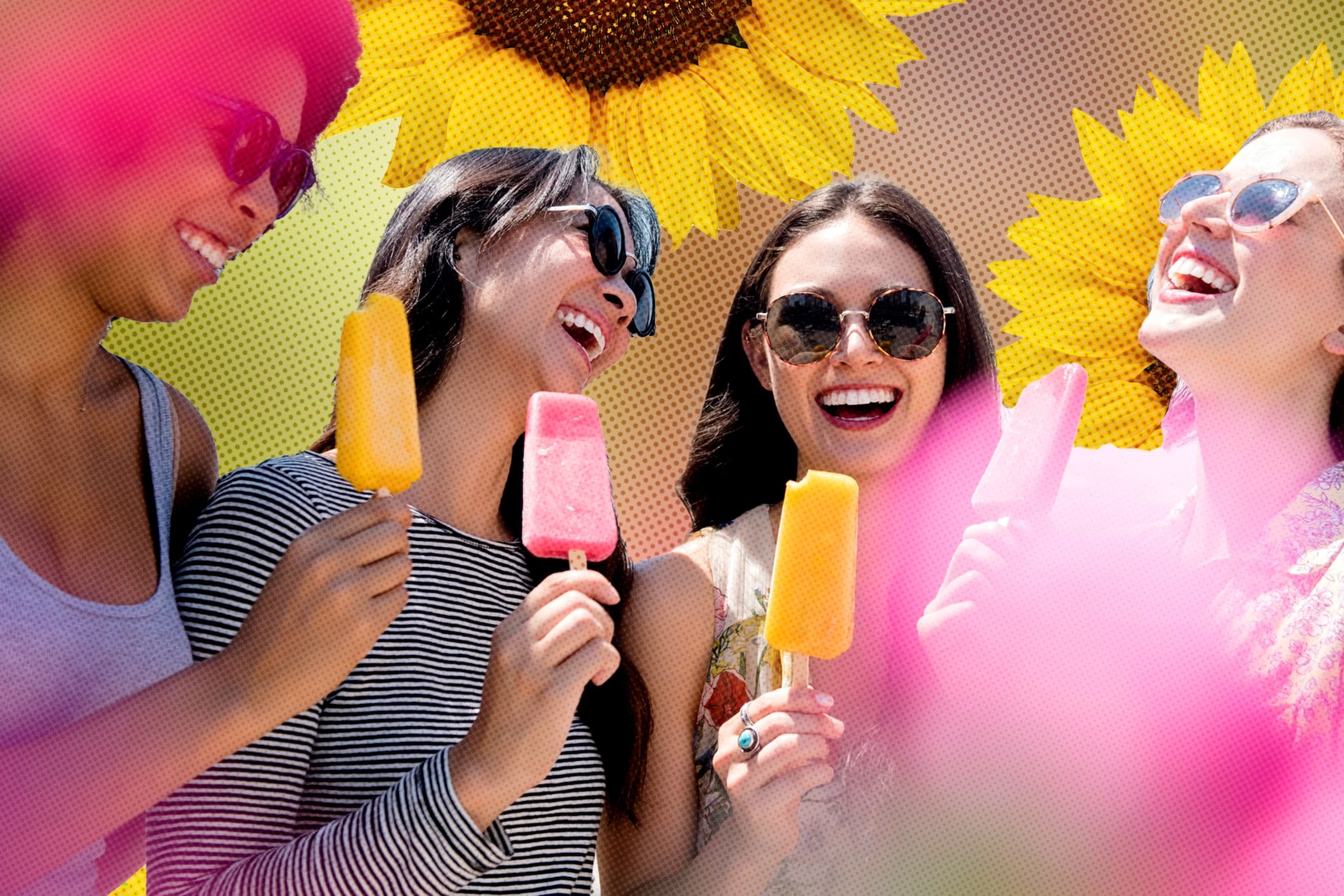 Summer is back with a bang this year with sports, sun soaked prime time TV dominating the feed, fun summer style and music festivals. Not to mention the return of travel and beach life. It's not hard to see why summer is the UK's favorite season.1
In this article we take a look at some of the top trending topics, along with simple ways your brand can connect and build cultural relevance this summer.
What's trending on Twitter this summer
Summer TV (aka Love Island)
Love Island is back, and people on Twitter can't keep away. Last year Love Island was the UK's most talked-about TV show with over 8 million Tweets from 484k unique authors.2 And the conversation this year is flowing.
To connect with summer shows on Twitter, have some fun with memes and GIFs, use relevant hashtags, and live Tweet for maximum impact and connection. 
Top tip: The most popular Love Island hashtags last year were #LoveIsland, #LoveIslandUK, and #LoveIslandBingo3
A sizzling season of sport
This summer fans are turning to Twitter for a variety of sports including Formula 1, which was mentioned in 71 million Tweets last year4, #CricketTwitter, the Tour de France, and the UEFA Women's EURO 2022. 
Our data found that 72% of people on Twitter agree the platform has the most up-to-date commentary and highlights for events that are happening.5
To connect with this audience, create content aimed at second-screen viewers during live sports. For example, use Twitter Polls during games and events to engage with fans. 
To connect at scale reach out to our ad specialists to learn more about opportunities with Amplify Sponsorships.*
*Restrictions apply  
Beach life and the return of travel
Mentions of staycations are down almost 70% YoY in the UK. Beach life mentions are up +116% YoY.6 Need we say anymore? People on Twitter have caught the travel bug. 
Join the hype with a summer campaign that will make the travel experience even more exciting — whether that's luxe luggage, refreshing drinks, summer snacks, or special seasonal offers. 
Check out the top travel trends on Twitter 2022 for more tips and data points.
Summer style
Whether it's cute floral prints, wicker baskets, the goth girl summer aesthetic or neon brights — summer style is loud and proud this year. 
You don't even have to be a retailer to get involved. Check out this great example from Monzo, who have launched a new summer collection of bank cards for the season. Not a traditional summer launch, but the engagement figures speak for themselves. While, if you are a retailer we recommend using Carousel Ads to show off summer sales and drive website traffic.
The buzz of music festivals 
Festivals are finally having their comeback and once again crowds have rightfully flocked to large scale festivals like Glastonbury and Primavera. Smaller indie festivals are also kicking off with people relishing the opportunity to soak up some summer normality. 
Got a product that you think should be a summer festival must-have? Run a website traffic or a reach campaign to get the message out there. 
Back to school preparation
Last year in the US alone there were 2.1 million back to school Tweets.7 While 1 in 4 people who are active on Twitter are a parent or guardian of child(ren) under 16 in school full-time.8
The #BackToSchool conversation starts to climb in July and peaks towards the second half of August9 — so don't wait too long to tap into the conversation. Help parents and students out by sharing clothing and tech offers, first day tips, and lunch ideas. 
For extra reach and awareness, opt for Videos Ads and Carousel Ads, or check out Twitter Takeover for a high impact 24-hour campaign.
This summer on Twitter is a big one. To learn more about what events are coming up check out the Twitter marketing calendar, which covers everything from global holidays to festivals and events. You can also visit our summer hub for more information on how to connect at scale. 
Source: Yougov Profiles, 20/9/21, UK only, Do you have a favourite season? Retrieved May 2022
Source: Twitter Internal: Love Island 2021. UK; 6/21/2021 - 8/31/2021.
Source: Twitter Internal: Love Island 2021. UK; 6/21/2021 - 8/31/2021.
Source: F1 Conversation - Twitter Internal.Tweet Volume from Jan 1 - Dec 31, 2021. Global.
Source: Twitter internal data survey, January 2022. Data was collected from 8,000 Twitter Users (1,000 per market) – defined as those who have used the platform at least monthly. This document outlines the Global findings, taking an average across all markets (Canada, Brazil, Mexico, Australia, India, Japan, Indonesia, KSA). Question agreed to was 'Twitter has the most up-to-date commentary and highlights for events that are happening'.
Source - Twitter Internal: Semantic Core, 1 Jan 2022 - 12 May 2022 vs 1 Jan 2021 - 12 May 2021, looking at the general staycation conversation (e.g #staycation, staycation) and looking at the the summer conversation (Tweets related to e.g #summer, Summer, June, July, August),UK only, original Tweets. Retrieved May 2022
Source: Twitter Internal Data (Semantic Core). Tweets from Jan. 1, 2021 - Dec. 31, 2021. US.
Source YouGov, Profiles+ USA 2022-01-02 Q. Are you the parent or guardian of anyone under the age of 16 who attends school full-time?
Source: Twitter Internal Data (Big Query). From June 1, 2021 - September 30, 2021. US Only
Need help with a Twitter summer campaign?