Twitter tools for writers
There are many ways to use your words on Twitter, and different circumstances call for different methods of communication. Using the right tools for your goals can help you show up at your best, no matter your aim.
Writers are, at their core, storytellers. Got a list of recommendations, a developing story, or complex information that can't be fully expressed in 280 characters? Thread your individual Tweets to keep them together on your timeline and digestible for your followers. Threads can cover all sorts of topics and they can help your audience stay engaged as they read and/or follow along in real time. 
Pro tip: if you have something to promote like a newsletter, website, Tips, Super Follows, or other relevant content, link it at the end of your thread. Writers at all stages of their career can connect with other writers who share their interests and values, find new readers, and make new relationships with Communities. By participating in or creating a Community on Twitter, you can access even more ways to engage with people who might be interested in following your writing. 
Whether you're looking for prompts and inspiration to get started, keeping up with breaking news and pop culture events, or promoting your latest book or article, there is a Community you can participate in.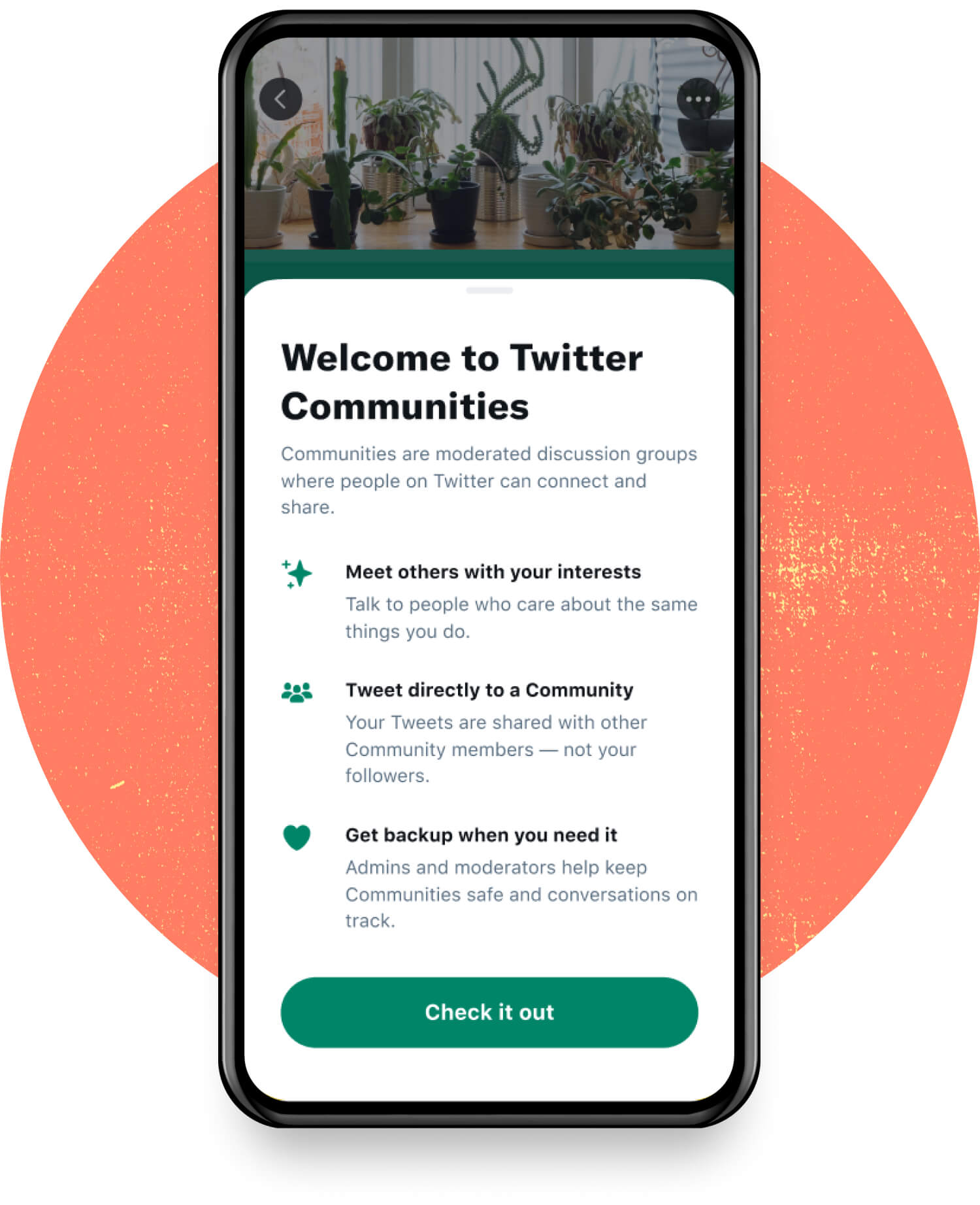 The power of words, out loud. Many writers are using Twitter Twitter Spaces to discuss their work in formal and informal settings, interview guests, talk about current events — the list goes on. Spaces are a way to connect with your audience live, as a group, to have open and authentic conversations about the things you care about. Whether it's with a small, intimate group (book club, anyone?) or with millions of listeners, your reach can expand when you jump into a Space.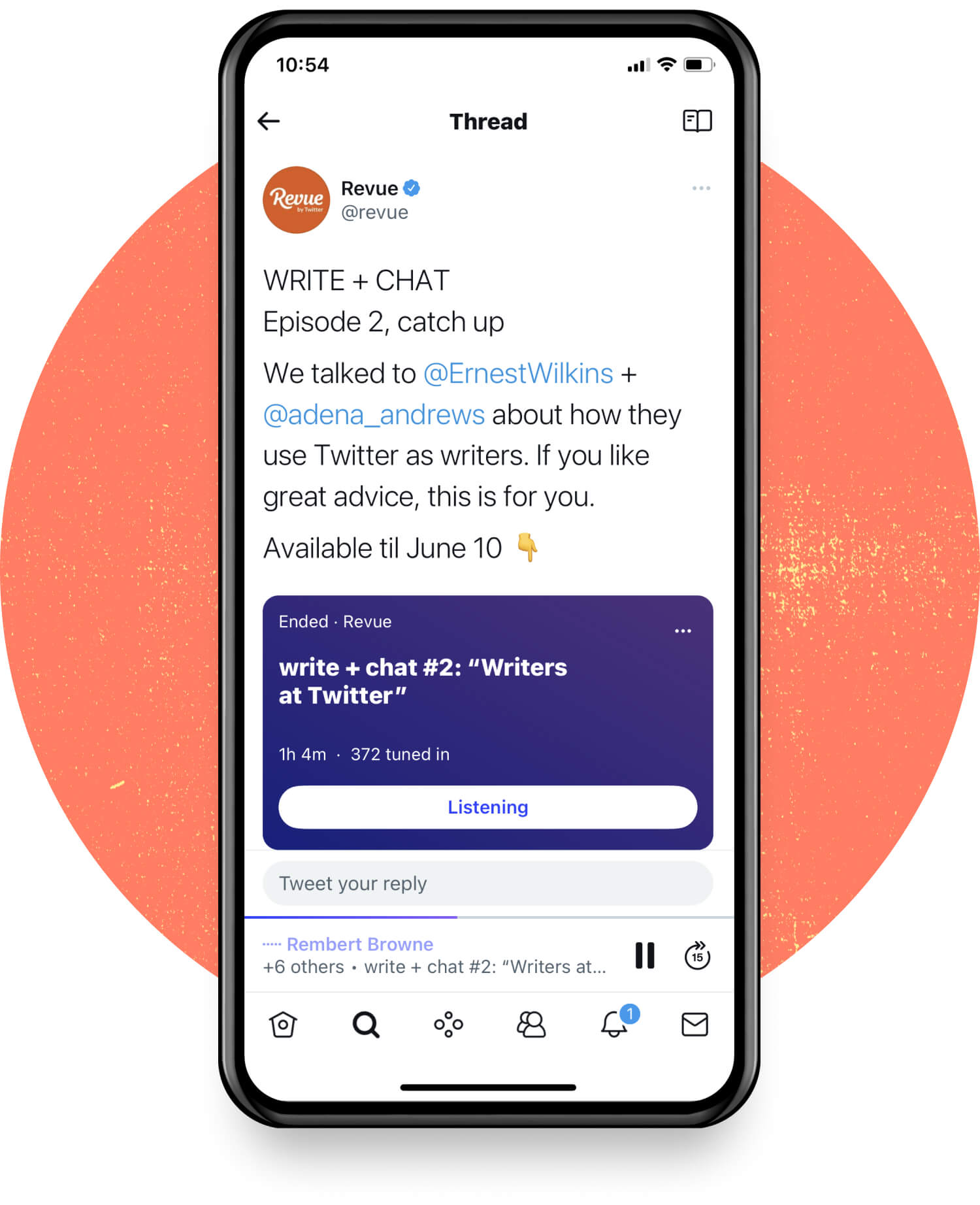 A newsletter can be a great way to develop a deeper connection with your readers: show up in their inbox, away from the noise of the timeline. It's free to set one up on Twitter's newsletter platform, Revue. Writers are using Revue to build a list of readers' email addresses that they can take with them wherever they go. 
You choose how often you want to publish: every day, every week, every month, or more sporadically. Some writers set up a pop-up newsletter to run for a short period of time, covering an event, for example. If you like, you can also charge a monthly subscription fee from your readers.

To learn more about getting started, check out the Revue Help Center.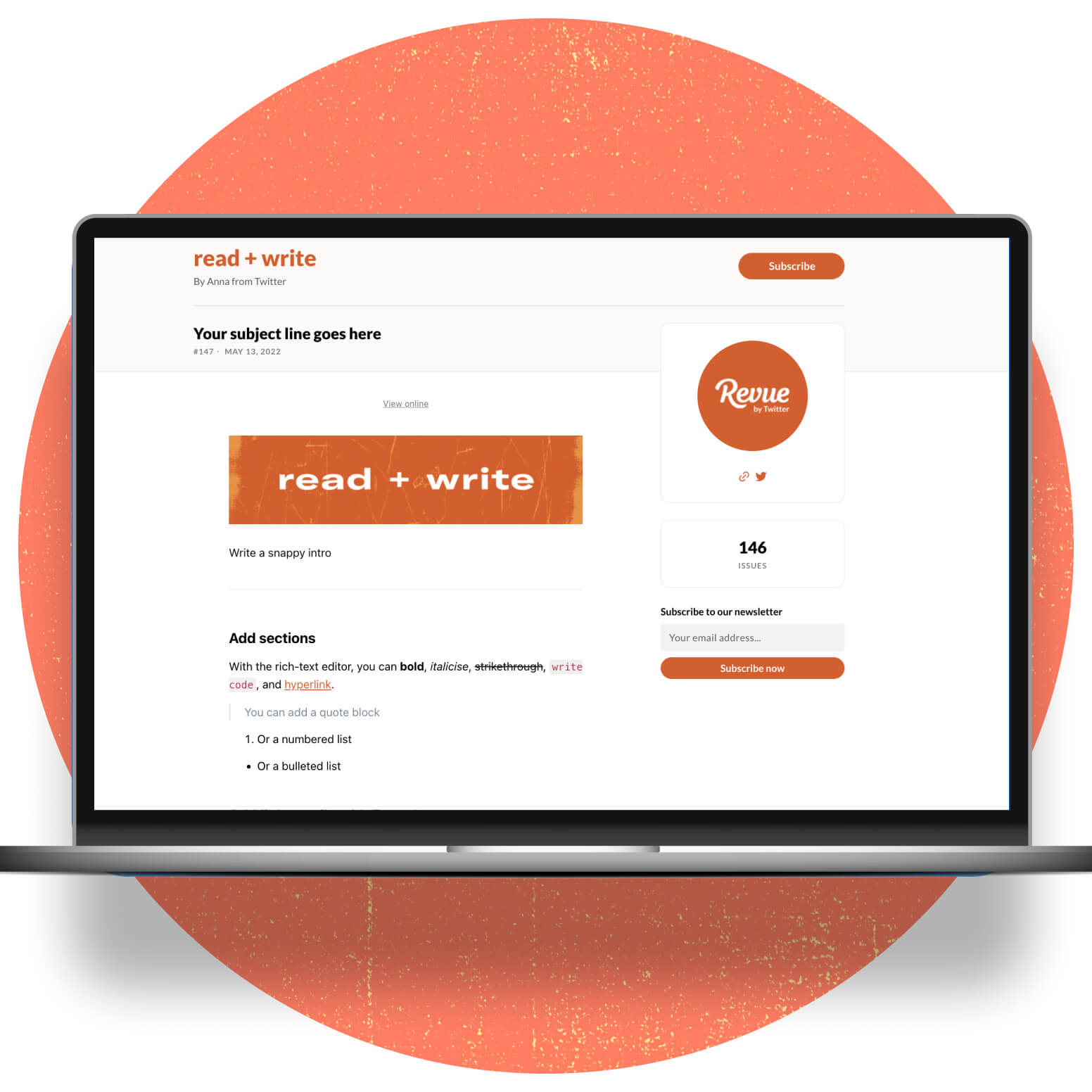 Your readers love your work and they're willing to support you in your creative process. Super Follows is a way to connect with them on a deeper level by sharing exclusive content with them in exchange for a monthly subscription. 
What you share with your Super Followers is up to you, but some great ideas (from other writers) include:
Behind the scenes content

Early or exclusive content 

Subscriber-exclusive Spaces

Q&As or AMAs with your Super Followers

What you're reading, watching, or enjoying personally

More info about sources, interviews, or story extras

Educational content to go deeper on topics within your expertise