Twitter tips: 5 ways to use video in your holiday marketing campaigns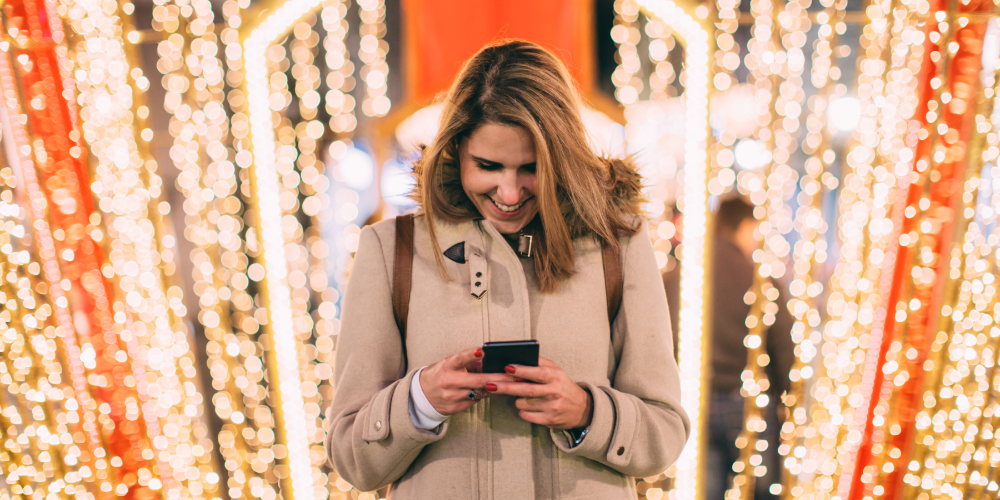 Looking for ways to connect with busy shoppers and make sure your brand is in the holiday spirit? Video is a mobile-friendly format that audiences pay attention to. In fact, Tweets with video attract 10X more engagements than Tweets without video.
If you need inspiration, here are five ways brands are creating deeper connections with audiences and embracing the holiday season.
Make a gift guide video
It's time for a new take on gift guides. When you think of gift guides, you probably envision an article that offers tips and tricks for purchasing just the right product or service for that special someone.
@Macys shows brands that video-based gift guides can also communicate with audiences in a whole new way. The company taps into one of the age-old questions that holiday shoppers face: what stocking stuffers will folks on their list love? The video combines product visuals and holiday messaging in a short, punchy format.
Shine a spotlight on a specific gift
Even if you don't have a whole video gift guide ready to go, you can still shine a spotlight on individual products. Do a deep dive on a specific product with an in-depth product review or showcase certain products with a fun image or GIF.

@DollarShaveClub shows how easy-to-understand product details — combined with a splash of brand personality — can help get your audience excited.
Embrace holiday humor 
The holidays are often equal parts wonderful and stressful. People in need of a smile want to connect with brands that know how to keep things on the lighter side. Interesting memes, promotions with a holiday twist, and creative holiday messages can offer your fans a much-needed break from the hustle and bustle.
@Marvel delights fans with a season's greeting message full of inside jokes and Easter eggs they know their audience will love.
Take a moment to say "thank you" 
As much as your team is focused on sales this holiday season, don't forget to take a moment to be grateful and thank your customers. Whether they're following you online or purchasing your products, customers are the heart of your business.
@redbullracing created a seasonal greeting featuring two fan-favorite racers. Marketers can see from this example that the most effective seasonal greetings are warm, authentic, and on-brand.
Share your brand values
The holidays aren't just a good time to focus on your products. They're also a great time to revisit your brand values. From videos that focus on your company's culture to your organization's charity or corporate social responsibility initiatives, help audiences connect to how you give back.
In this video, @REI connected with nature-loving customers by explaining the reasoning behind their #OptOutside campaign.
Ready to advertise on Twitter?