Perspective
#TwitterTalks telco: How AT&T uses Twitter to build cultural relevance with new communities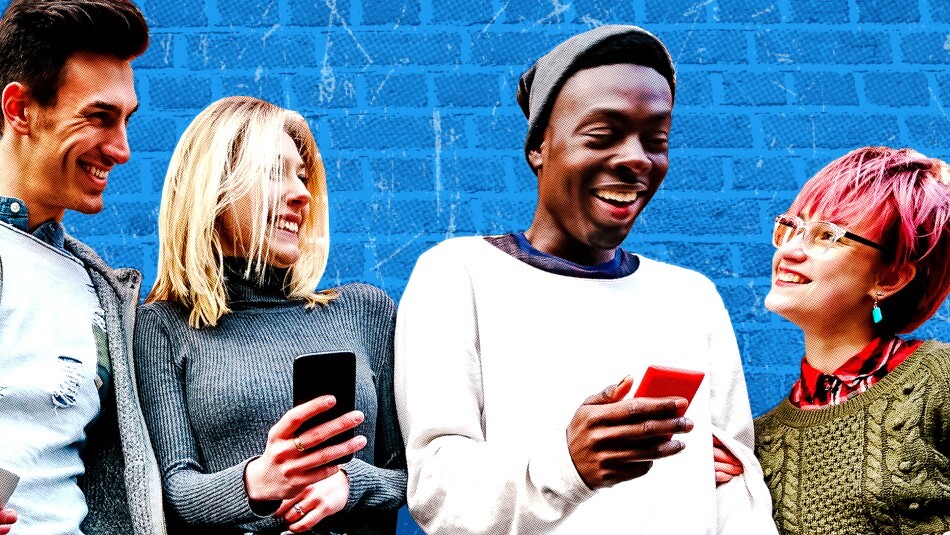 For telecommunications marketers, the past few years have presented two seismic shifts in the way consumers interact with their brands. For one, the pandemic highlighted the importance of connectivity, and telco brands were able to step up and demonstrate the crucial role they play in keeping people connected to each other across time and space. But also, the rollout of 5G has presented a new challenge as telco brands are tasked with educating consumers about the benefits of a technology they may not yet appreciate or understand.
Many telco brands come to Twitter to launch these new products and connect with relevant conversations on the platform. Twitter by nature has a tech-savvy, tech-enthusiast audience. In fact, when surveyed, we found that over 90% of people surveyed on Twitter say they tend to be the first to buy new technology, and a third are in-market for a new phone at any given time.12 They're also tuned into what's next: just over the course of one year, we've seen over 2.2 million Tweets about 5G from over 850,000 unique authors.3
To learn more about how telco brands are tapping into Twitter's influential audience, we spoke with Megan Matlock, AVP of media strategy at AT&T, who shared how AT&T has expanded its reach with audiences including the NBA, gaming, technology, and more.
Cultural relevance has become even more crucial for telco brands in this era … where is AT&T finding success in building that relevance on Twitter?
For AT&T, Twitter is a critical partner to help engage with communities in real time — it helps us amplify around key cultural moments and tentpoles to ensure that AT&T is part of the conversation.
Particularly within sports, we've seen a dynamic happening where more fans are consuming sports content on social platforms. This motivates the leagues to share more of their content on social media, which in turn attracts more fans and generates more impressions on social. 
Twitter accounts for a good portion of our sports social media activation, not only because of the platform's reach and effectiveness, but also because of the audience and consumption insights that we continue to gain.
Do any particular sponsorships stand out as ones that help AT&T achieve that cultural relevance?
I think the best example has been our NBA sponsorship.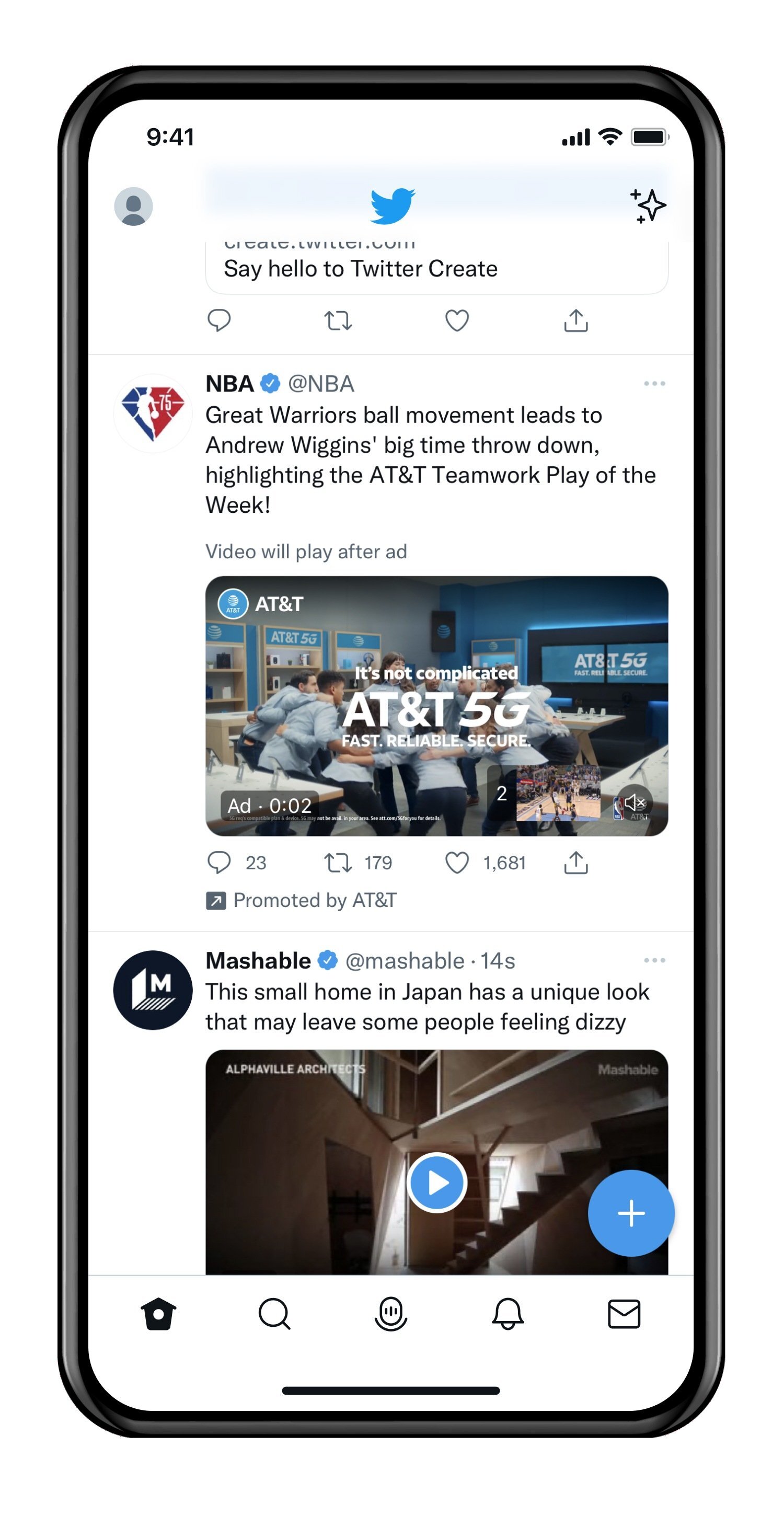 Our goal as an NBA partner is to engage and convert NBA fans, both where and how they are consuming NBA content. This is primarily in the social space given the tremendous ability of these channels to connect fans to the athletes themselves, which is a big driver of the popularity of the league. The transparency that we get on Twitter into the NBA audience and their consumption habits sets it apart from other social media platforms.
Plus, with the NBA, we then have the opportunity to expand that conversation into those fans' other passion points, like fashion, technology, or gaming, which help to enhance the AT&T brand. For instance, with people who are passionate about gaming and also part of the NBA audience, we can demonstrate the importance of having a really strong network.
Whether it's 5G or a fiber connection, it's critical for this audience every day.
Does AT&T map out the communities it wants to reach at the beginning of each year, or is it a constant learning as the year progresses?
It's both! Going into each year we have a strategy of how we want to approach our audiences, and where  we see the opportunity we can lean into. But we also have to be flexible — if we start getting interesting signals and learnings along the way, we've got to make sure that we're reaching those audiences head-on.
It's an almost constant evolution of the plan, and part of the plan is being able to be flexible and pivot.
Speaking of pivots … on Twitter, sponsorships can be so much more than just straightforward "content buys." How has AT&T harnessed the power of Twitter to elevate its existing programs?
Our NBA program includes a partnership with NBA insider, Shams Charania. 
During the NBA All-Star weekend, we raised awareness of this partnership and promoted the speed, reliability, and security of AT&T 5G, by driving tune-ins to our AT&T Slam Dunk. We also utilized the NBA live stream show on Twitter, integrating Shams as well as our key messaging into the broadcast.
In addition to live stream, we leveraged Twitter's new "Very Important Tweeters" product [which gives VITs on Twitter a unique way to interact with fans] to host a special fan Q&A session with Shams himself, helping drive direct user engagement. The results included 500,000 impressions, 40,000 engagements, and 64,000 views, all within All-Star Weekend on Twitter.
Shifting to 5G … how are you using Twitter to build better awareness and understanding of what the impact of 5G will be for people?
With 5G the potential is huge, but consumers just aren't sure what the tangible value is for them right now.
Social platforms offer us an opportunity to build frequency on our brand message and start aligning to the right contextual conversations to bring the 5G story to life. Collaborating with the NBA and Twitter, we created custom highlights that integrate and showcase the key attributes of AT&T's 5G, which helped us demonstrate those capabilities and the promise of 5G but at scale, and in a way that customers and consumers can actually connect with.
As part of our Twitter buy, we leveraged Twitter Amplify [Twitter's premium video offering] to target NBA fans and served those custom highlights adjacent to the AT&T 5G brand ads, to tell the full AT&T product story. We made sure not only to tell the brand story, but also showcase the product and how it works, and did those two things together so people could really see it.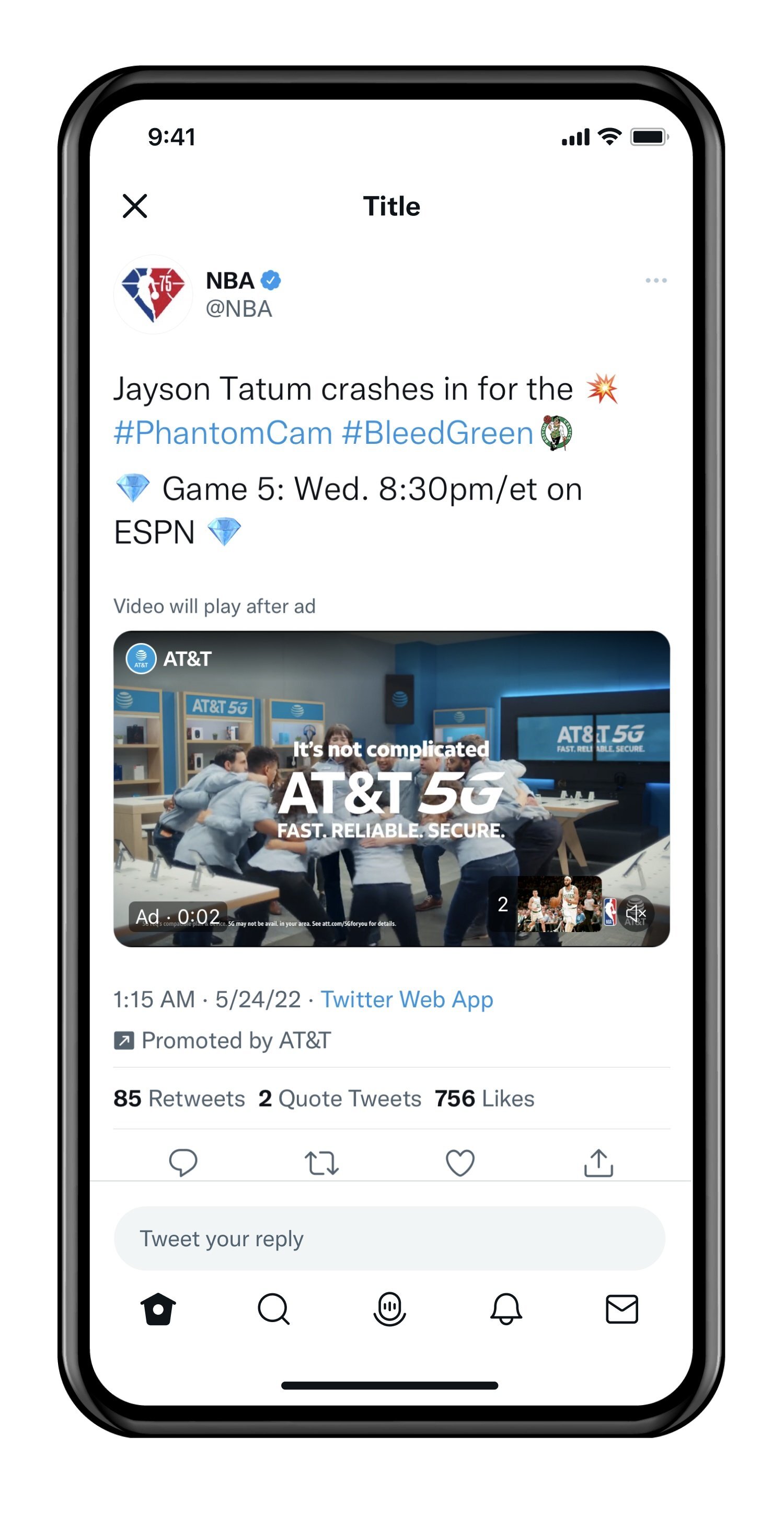 Being able to connect our key consumer needs with the 5G capabilities through targeting and creative storytelling in a relevant way across Twitter has been very effective in helping us improve awareness.
Looking ahead, do you see AT&T continuing to partner with Twitter for future campaigns and launches?
Yes, there's a lot of opportunity for us, and we've had active conversations around new and unique ways we could utilize the platform to evolve the way people engage with the brand on the platform. For instance, we see an opportunity in the second half of the year — when we have some big device launches — to utilize products like Tweet-to-Remind around key moments such as when pre-sales start.
Previously:
#TwitterTalks Travel: How Marriott navigated the pandemic with Twitter
Dylan Parks (@dylanparks) is the director of telco at Twitter.
Sources:
1. Sparkler, Twitter Insiders Tech and Telco | Jan 2022. Q. Please indicate how much you agree or disagree with the following statements. "I am usually the first of my friends/family to hathe latest tech products". Q. Do you have plans to purchase the following within the next 6 months?.
2. Sparkler, Twitter Insiders Tech and Telco | Jan 2022. Q8. Do you have plans to purchase the following within the next 6 months? Select all that apply. 
3. Source: Twitter Internal Data. October 1, 2020 - October 1, 2021. US.