Twitter Takeover: Examples and best practices for maximum impact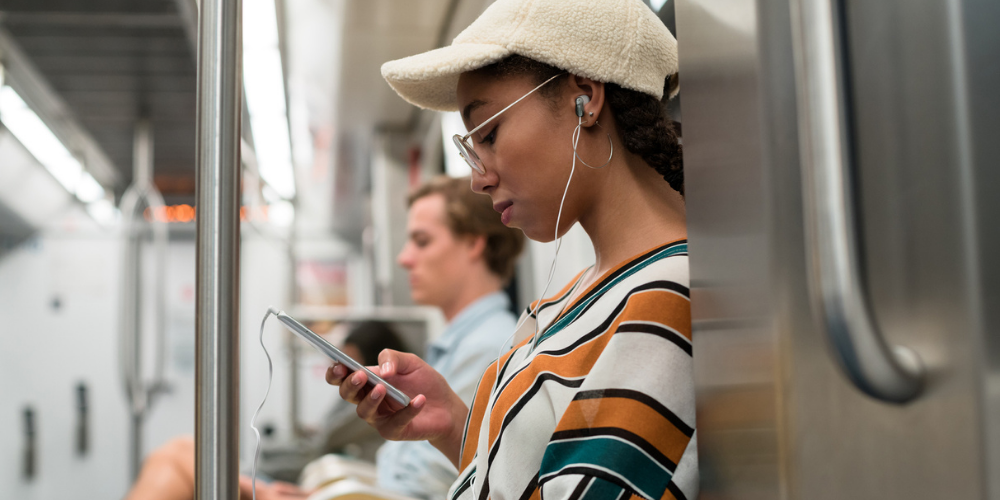 Launching a new product or connecting your brand with an event or movement isn't easy. Twitter Takeover ad products aim to help you connect at scale and make achieving your marketing and business goals that bit simpler. 
Think of a Takeover Ad as the equivalent to a prime time TV ad or a billboard in a location where millions of people will see your brand's ad. Only with Takeover, you have extra flexibility and targeting abilities. And people on Twitter are receptive to these types of ads too.
In short, Takeover products give you exclusive ownership of Twitter's premium real estate across desktop and mobile, allowing you to maximize your reach and drive results across the funnel. 
Below we share examples of how other brands have successfully used Twitter Takeover, ad best practices, and how to run your own campaign.
What is Twitter Takeover?
Before we dive into things let's take a look at what exactly Twitter Takeover is. First off, Twitter Takeover offers two different options — Trend Takeover/Trend Takeover+ and Timeline Takeover. 
They both employ nationwide targeting across a brand's chosen country and offer mass reach and awareness across a 24-hour period, just in slightly different ways. 
Trend Takeover/Trend Takeover+
Trend Takeover puts your ad alongside what's trending in the Explore tab. Trend Takeover+ adds immersive video creative to your message. 
Each Trend Takeover includes three key components: the campaign hashtag, Trend description (optional, max 70 characters), and Companion Tweets, which appear in the Home timeline.
Learn more about Trend Takeover
Timeline Takeover
Timeline Takeover puts your brand at the top of the conversation as the first ad of the day. With this option you get priority access to logged-in users' first impression of the day, along with additional impressions delivered on people's timelines for 24 hours.
Learn more about Timeline Takeover
How 3 brands across the world have gotten results using Twitter Takeover
AITSL raises mass awareness for World Teachers' Day in Australia 
Non-profit Australian Institute for Teaching and School Leadership (AITSL) traditionally communicates to the education sector for its campaigns, but for World Teachers' Day they wanted to spread their message far and wide. 
Using Timeline Takeover and a clever collaboration with popular education ambassador Eddie Woo (@misterwootube), AITSL's videos reached over one million people and the brand saw a huge +1,307% lift in brand mentions. 
Read the full AITSL success story for more insights and tips.
Canadian Tire connects with fans and boosts their sponsorship activation
Official sponsors of the Canadian Olympic Committee, Canadian Tire wanted to enhance their sponsorship further by connecting with fans on Twitter. 
The Trend Takeover+ results speak for themselves — over 6M impressions, 16K engagements and 2.9K brand mentions. 
Read the full Canadian Tire success story for more insights and tips.
Pescanova launched a new product 
Working with agency Making Science (@Making_Science), Pescanova wanted to launch a new product, 'Pasta del Mar', generate conversation, and drive sales. 
They knew their product would generate debate and made the most of this with a fun Trend Takeover+ launch campaign that encouraged people on Twitter to answer a question and use a specific hashtag. 
Again, it worked and the brand saw an above sector average positive sentiment (76% positive and neutral) and industry average click rate (0.26% vs. 0.31%) alongside almost one million video views.
Read the full Pescanova success story for more insights and tips.
Twitter Takeover best practices
If you're thinking of running a Takeover campaign on Twitter, keep these best practices in mind:
Only include one product benefit or key message at a time

Keep it visual - we recommend using short video ads

Use simple copy and avoid click bait phrases or wording

Always have a clear CTA — what do you want people on Twitter to do when they see your ad?

Product launches, movie releases, TV premieres, events and sponsorships, sales conferences, and associating with cultural moments are all great times to use Twitter Takeover.
How to run a Twitter Takeover campaign 
Just one client per day, per country can run a Trend Takeover or Trend Takeover+. With Timeline Takeover, advertisers get priority access to logged-in users' first impression of the day, along with additional impressions delivered on people's timelines for 24 hours. You can buy your package in advance, so you're well prepared for your launch day. 
To run a Takeover campaign and boost your brand get in touch and one of our ad specialists will reach out with more details.
Ready to advertise on Twitter?