Twitter returns to 2021 Digital Content NewFronts with diverse line-up of content deals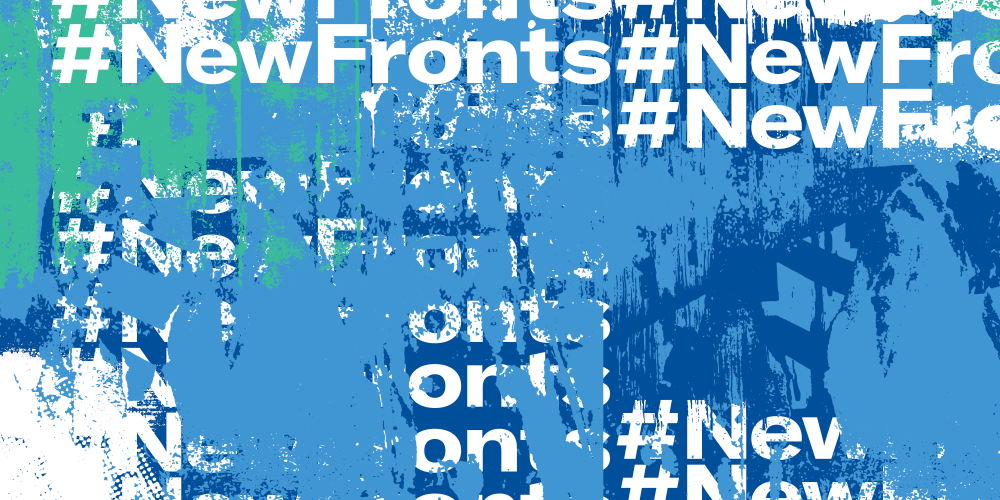 Billboard, NBC, Tastemade and WNBA among partnerships that offer advertisers the opportunity to align with the world's most premium content 
May 5, 2021 — Twitter returned to the Digital Content NewFronts with an expanded lineup of new live and on demand premium video content, offering advertisers new opportunities to connect with the most receptive audiences and reach them effectively with video. New collaborations and renewals were announced across entertainment, gaming, lifestyle, news and sports, reflecting the engaging conversations and diverse communities on Twitter. 
Each new deal brings a slate of fresh content not just to people on Twitter but to Twitter's advertisers via Twitter Amplify, Twitter's pre-roll program that gives brands a chance to put their ads right next to video content from Twitter's content partners.
"Twitter is home to the most vibrant, diverse communities and the place where fandom thrives. The premium content we're collaborating on with our partners is igniting passion and enabling marketers to tap into the excitement of those communities and be a part of what's happening," said Jennifer Prince, Twitter's Global VP and Head of Content Partnerships. 
"With even more video content coming to the Twitter timeline from world-class content publishers, we're excited to continue helping brands connect to what's happening and what people are watching. The video content from these partners will bolster our library of brand safe content that gives advertisers the reach they're looking for," said JP Maheu, Twitter's VP, US Client Services. 
Video programming announced on the virtual stage included the following: 
Entertainment and Lifestyle
Billboard: Billboard and Twitter are partnering to create a first of its kind, real-time, official Billboard Chart. The Billboard Hot Trending powered by Twitter, will showcase the songs being talked about most on Twitter, tracking music-related trends each day across the platform, and also measuring the conversations dominating Twitter at any given time. The chart will refresh every 24 hours and highlight the major happenings in music. From buzz around new releases to unexpected trending threads of nostalgia amongst music fans to capturing buzzworthy moments at award shows and festivals as they happen, The Billboard Hot Trending powered by Twitter will chronicle what is happening in music right now, and demonstrate the power of Twitter. Advertisers will be able to connect to The Billboard Hot Trending powered by Twitter through innovative ad formats that will live on Twitter and across Billboard. It will be supported with video content, consistent editorial coverage and organic support from some of music's biggest stars.
Genius:  For the first time ever, Twitter is partnering with Genius, the world's premier destination for music knowledge, to bring their hit show, Verified, to fans all over the world. Verified, a space for artists to break down the meaning of their songs line by line and the craft behind their songs, will give brands the opportunity to align with authentic, music-fueled stories. Content will include Twitter-first elements such as polls, fan Q&As and more.
Refinery29: Refinery29 will showcase new culture-shaping content on Twitter  from Unbothered and Somos, their communities for and by Black and Latinx women. For the first time, sponsorship opportunities will be available through Twitter Amplify  bringing brands the opportunity to help elevate the voices of these two communities and connect with their audience in an authentic and meaningful way.
Tastemade: Tastemade will be launching two new food franchises on Twitter. The "Tastemade Holiday Hotline" puts culinary pros "on-call" on Twitter, ready to help tackle any and all kitchen questions and issues in real time. From recipe videos to cooking tips and more, fans will be able to chat with experts who will share personalized advice and inspiration. "Feed For Thought" amplifies diverse culinary experts as they take over the Tastemade Twitter handle for a day, sharing their story, introducing us to other voices in their community, and handpicking content that is meaningful to them. From food creators and entrepreneurs to small business owners, each takeover will shine a light on the makers who are impacting the food industry for the better.
Sports and Gaming
MLB:  Twitter and MLB are extending their existing relationship to include a two-year content partnership bringing live content and real-time highlights to the timeline from the biggest jewel events of the baseball season. They will produce live content around events including the T-Mobile Home Run Derby, MLB at Field of Dreams, Presented by GEICO, as well as the biggest matchups throughout the Postseason. Along with weekly player Q&As in the lead up to ESPN's Sunday Night Baseball broadcast, MLB will publish English and Spanish highlights, including every single homerun, on Twitter.
NBC Olympics: Twitter and NBC Olympics will work together to amplify NBC Olympics' vast coverage of the Tokyo Olympics by creating daily, original NBC programming on Twitter live from the host city, including a daily live show, "Talkin' Tokyo." The show hosts will include Olympic bronze medalist Adam Rippon, and will make Twitter fans part of the Olympic conversation. NBC will also host a daily poll that will allow fans on Twitter to choose one live look-in to NBC's Primetime or Primetime Plus broadcasts each night and real-time video highlights throughout each competition day.
NHL: For fans in the United States, Twitter will bring back live look-ins for every round of the 2021 Stanley Cup Playoffs -- voted on by fans on Twitter -- and this year, will have a live pregame show before every live look-in. In addition, there will be in-game highlights, co-branded content, and other engagement franchises. 
Riot Games: This spring, Twitter partnered with the League Championship Series (LCS) and Honda to offer the first-ever Twitter gaming watch party for the LCS Mid-Season Showdown, and will look to continue the party this summer for the LCS Championship. Additionally, thanks to Honda, viewers and Tweeters will have the chance to vote for the LCS Summer Split's Honda MVP on Twitter DM, partake in prediction polls throughout the season, and win prizes along the way to the LCS Championship. 
WNBA: Twitter and the WNBA enter the fifth year of their partnership in 2021 as Twitter helps celebrate the league's historic 25th season with a 12-game slate of live games on #WNBATwitterLive as well as real-time game highlights and postgame interviews with the WNBA's top players and coaches. #WNBATwitterLive will also deliver top voices from the sports community and several fun new ways for fans to engage with the WNBA on Twitter, including fan Tweets, Q&As, votes and trivia.
News
NBCUniversal News: Twitter and NBCUniversal are expanding their partnership to bring TODAY, CNBC and Noticias Telemundo to Twitter in totally new ways. Now, advertisers can align with these powerhouse news brands through highlights, live streams, Twitter Q&As and exclusive content. Plus, NBC News will extend its Inspiring America content series to Twitter Spaces. 
Alongside these new deals, Twitter also spotlighted a new pre-roll offering called Curated Categories. Curated Categories are Twitter-curated sets of publishers that are bundled together around specific themes and niche topics like light-hearted content, football, basketball, soccer, or gaming personalities. They give advertisers more ways to choose the type of video content they want to run their pre-roll ads against. Categories mentioned onstage at NewFronts include:
Esports Teams: Programming from the world's best esports teams, covering both in-event coverage and other year-round complimentary programming.
Gaming Personalities: Gaming content exclusively from a list of some of online gaming's biggest and most loved digital creators.
Health & Wellness: Health, wellness, fitness, and healthy eating content.
Women in Sports & Gaming: A diverse mix of women's professional and college teams, associations, and individuals, as well as prominent female personalities in gaming and esports.
Earlier this year, Twitter conducted a study with OpenSlate to review the brand suitability and premium content quality of over 455,000 Amplify videos. OpenSlate found that 100% of the monetized videos reviewed by OpenSlate were above the GARM Brand Safety Floor.  
About Twitter, Inc.
Twitter (NYSE: TWTR) is what's happening and what people are talking about right now. To learn more, visit about.twitter.com and follow @Twitter. Let's talk.
Ready to advertise on Twitter?